Operating a WooCommerce store comes with several pros. One of the best things about such a platform is that you can easily promote your products to interested buyers across the world. And then, the benefits of abundant plugins and themes can always be counted.
Having said that, the right type of plugin for your WooCommerce store can help you optimize and grow the business to a whole new level altogether. Don't worry; we've done the hard work for you. This post comprises the top 10 best WooCommerce plugins for your eCommerce website that you may consider installing. Have a read ahead and get started.
Best WooCommerce Plugins for Your Online Store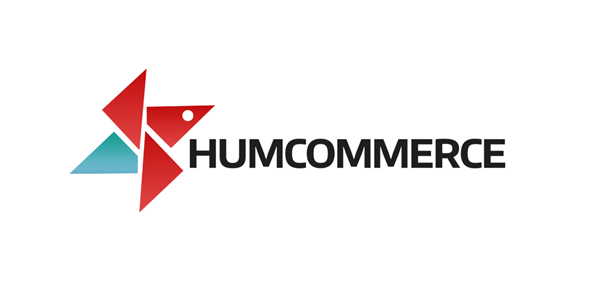 Who wouldn't grab a chance of making the most out of a free, efficient plugin? That's what HumCommerce does for you. To give you a gist, this tool allows you to record user sessions and provide you with an analysis report on their behavior.
Also, it lets you access individual recordings of sessions. With such insights, it becomes easier to enhance customer experience and make the store more user-friendly. Not just that, comprehending how visitors are interacting with the store enables you to take beneficial decisions in terms of optimization and more. You can also find glitches and fix the same in no time.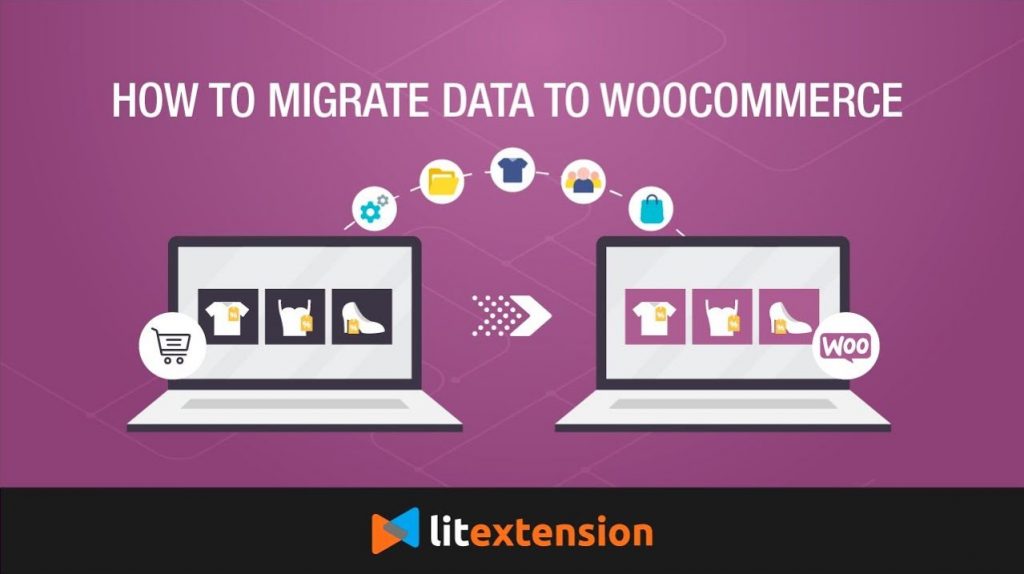 LitExtension: Shopping Cart Data Migration to WooCommerce plugin is the optimal solution that helps you migrate your store from 100+ eCommerce platforms to WooCommerce (such as Shopify, Magento, Bigcommerce, Prestashop, etc.). Within 3 simple steps, you can transfer all of your important data including products, customers, orders, and other related entities automatically, accurately, and securely. During and after the migration to WooCommerce, it ensures no downtime on your current store, no data lost, and dedicated support!
3 simple steps to import data to WooCommerce
With the most advanced shopping cart migration solution, we ensure the highest accuracy and the least human involvement. All your data will be transferred only with a few clicks. No technical or coding skills needed!
1. Download LitExtension: Shopping Cart Data Migration to WooCommerce plugin and fill in your store information.
2. Select the data you want to migrate from your current store to WooCommerce
3. Run a Free Demo Migration (optionally) or perform your Full Migration immediately.
LitExtension allows you to migrate all your valuable data from current shopping cart to WooCommerce including: Products, Product Categories, Customers,Orders, Coupons, Reviews, CMS Pages, Multiple Language, Blogs.
Besides, there are various additional options to extend your migration possibility: customer passwords, SEO URLs, Preserve Order IDs on your WooCommerce store, 301 redirects, Create product variants, Strip HTML from the category, product names, and descriptions, migrate product SKUs, etc.

This WooCommerce PDF Invoices and Packing slips plugin is a popular choice for generating invoices and related shipping documents for WooCommerce stores. The plugin supports packing slips, delivery notes, shipping labels, picklists, credit notes, proforma invoices, dispatch labels, etc., in addition to the invoice.
This invoice plugin comes with extensive customization options for documents. You can choose from pre-built templates and customize them to create documents that match your brand. If you are into coding, there is a code editor available for customization as well.
To make store management easy the plugin supports bulk generation and printing of documents. Remote printing and RTL support are also ensured by separate add-ons.

Online businesses face a serious problem with customers not finishing purchases and abandoning their shopping carts. To successfully recover abandoned carts, you must first determine the most common causes of cart abandonment. But detecting and recovering abandoned carts is far simpler said than done. Customers may abandon their purchases for a variety of reasons, including those related to the page's attractiveness and loading speed, or simply because they changed their minds.
The ELEX WooCommerce Abandoned Cart plugin enables you to reclaim abandoned sales. In order to encourage users to finish placing their orders, it makes use of a flexible email follow-up system that sends a series of reminder emails at intervals that have been specified and customized in advance.
It is possible to add Smart Discount coupons that are automatically created, set up trigger rules, personalize email templates, delete lists of abandoned shopping carts, and examine logs and detailed reports.
ELEX WooCommerce Abandoned Cart Recovery Plugin Features:
Create several rules and conditions to trigger recovery emails
Set the amount of time before a shopping cart is declared abandoned.
Customers who abandon their carts can be re-engaged through a series of strategically timed emails offering exclusive deals and discounts.
Detailed graph-based reports show abandoned and recovered cart data.
Apply WooCommerce Coupons or dynamically create and add smart coupons to your emails to further encourage customers to complete their abandoned transactions.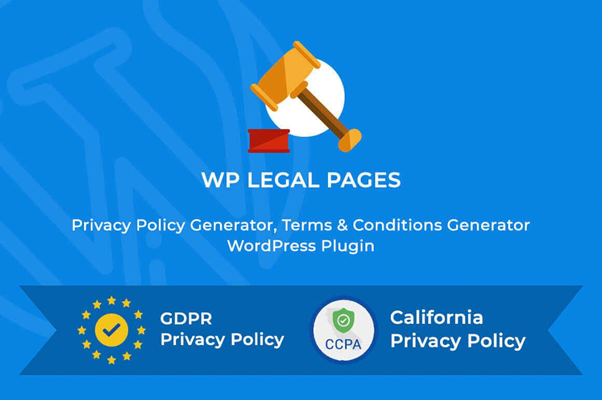 When running a WooCommerce store, you expose your platform and products to people across the world. Although not yours, other countries have surely set up certain rules and regulations that websites must adhere to.
This makes it essential to have relevant disclosures, privacy policies, terms and conditions, and other such pages on the website. With this specific task, WPLegalPages helps you out. This tool comes with more than 25 templates for legal pages, including a privacy notice for DMCA, CCPA policy, and others.
All you would have to do is choose one template, customize and post it. The plugin is available in the freemium version; thus, you can choose one accordingly.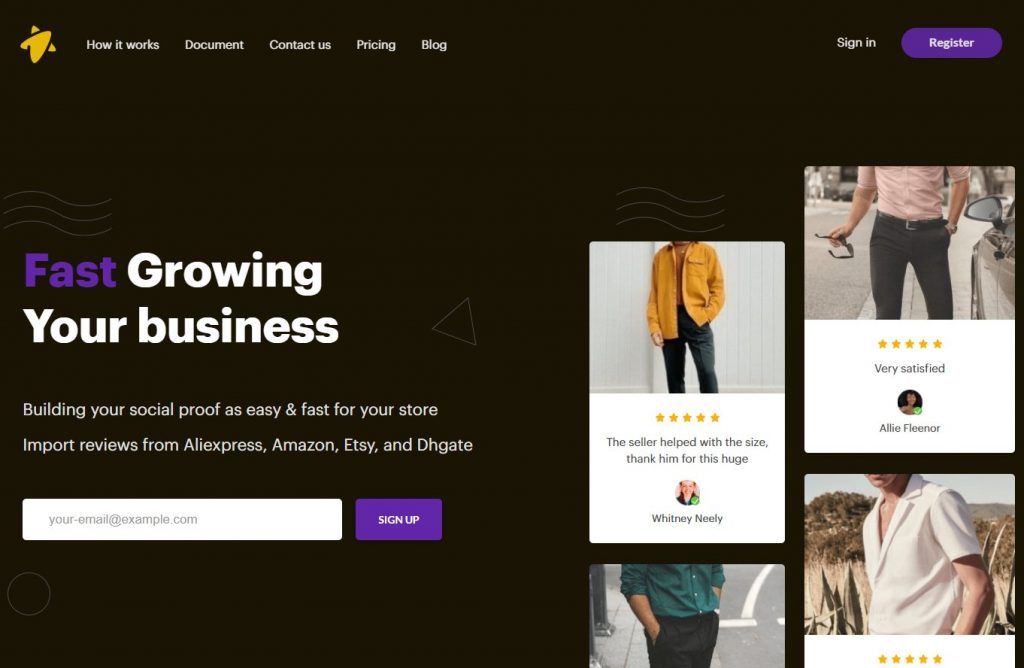 Ryviu is one of the best WooCommerce plugins for reviews in the WooCommerce store. It helps you attract customers' attention and create trust in your store, which can boost your conversion rate and drive more sales to your business. This review plugin can generate useful product reviews on any page of your store and show reviews and ratings to get more customers to your site.
The plugin stimulates customers to leave their reviews by sending them a request email to ask for reviews after each purchase is completed. So that, you can build trust for your store quickly and easily.
Besides, Ryviu allows you to show the best reviews and ratings on google search results, which will impress the visitors and drive them to your online store and push them to make purchases.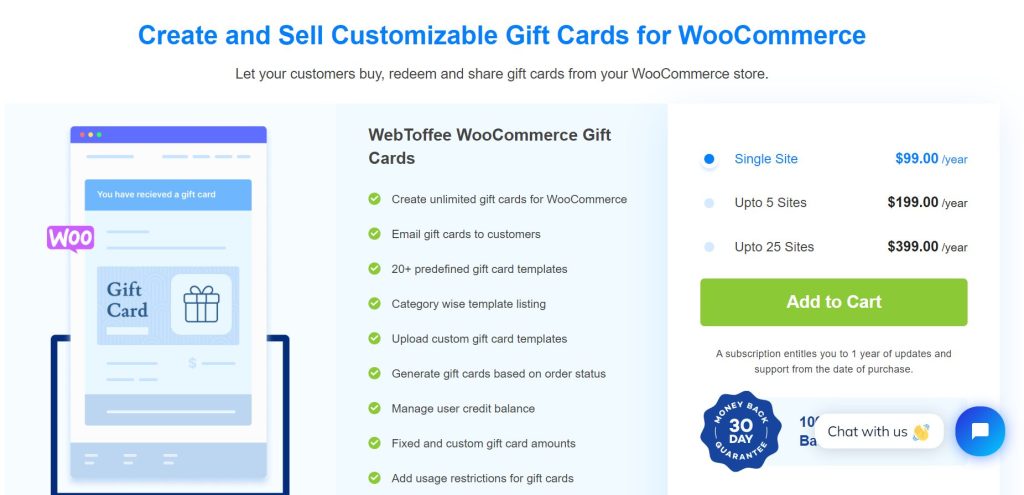 Gift card products are essentially store credits that you can purchase to gift to your family or loved ones. It is one of the common requirements of online shoppers (both individuals and businesses), especially during festive seasons. You can create gift card products on your store with the WebToffee WooCommerce Gift Cards plugin.
The plugin enables your customers to purchase, redeem, and share gift cards from your store. In addition, store admins can directly send store credits of specific amounts to the customer's email addresses using this plugin. The user credit balances of individual customers can also be managed by admins using the plugin dashboard.
Some of the other key features of the plugin include,
Enable customers to print gift cards
Enable customers to send gift cards to specific email addresses
20+ predefined gift card templates
Add usage restrictions for gift cards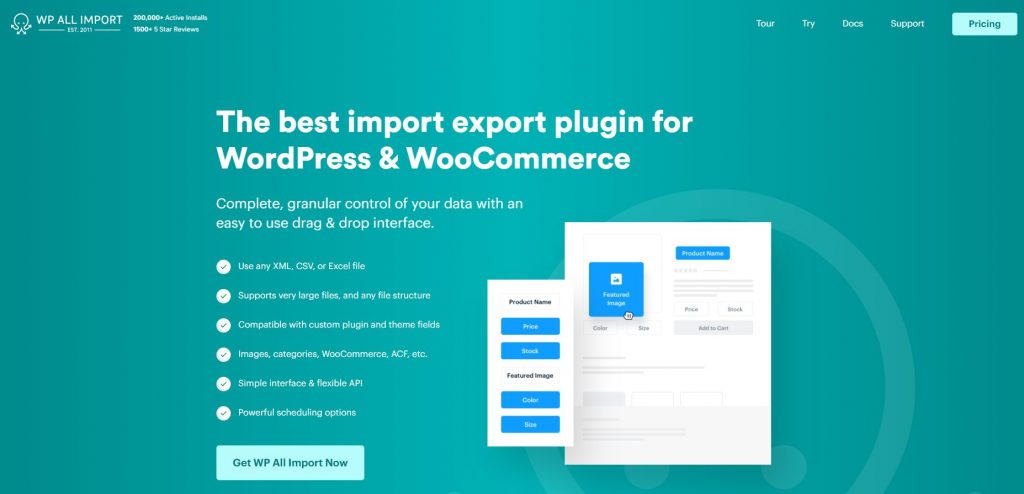 Running a WooCommerce store often requires moving data around. Maybe you need to import products from an Excel sheet, keep your stock synced with a supplier, or export your products to Google so you can get some ads up.
WP All Import and WP All Export are powerful import/export plugins for WordPress with an array of custom tools specific to WooCommerce:
Import or export WooCommerce products, orders, and customers using a variety of file formats including CSV, Excel, and XML
Bulk update product pricing and stock in Excel
Migrate your store to a different WordPress installation
Send WooCommerce data to 1000+ apps with Zapier
Easy drag and drop interface
Developer friendly tooling
Powerful scheduling options and filters
With over a decade of experience, WP All Import's support staff can assist you with any data import/export task no matter how complex. All purchases come with an unlimited lifetime license and a 90-day money back guarantee.

Have you ever shopped online? If yes, you'd be familiar with how mega eCommerce giants, such as Amazon, allow you to add favorite products into a wishlist? From there, you can think of buying the product or compare the prices later.
Providing a wishlist feature to your customers is one of the ways to improve customer experience. And, the YITH plugin – a freemium one – helps you put this feature on your WooCommerce website. Through this, customers cannot only save products but share the same on their social media channels as well.
By keeping track of their wishlists, you can run a targeted campaign motivating users to buy that or a similar product.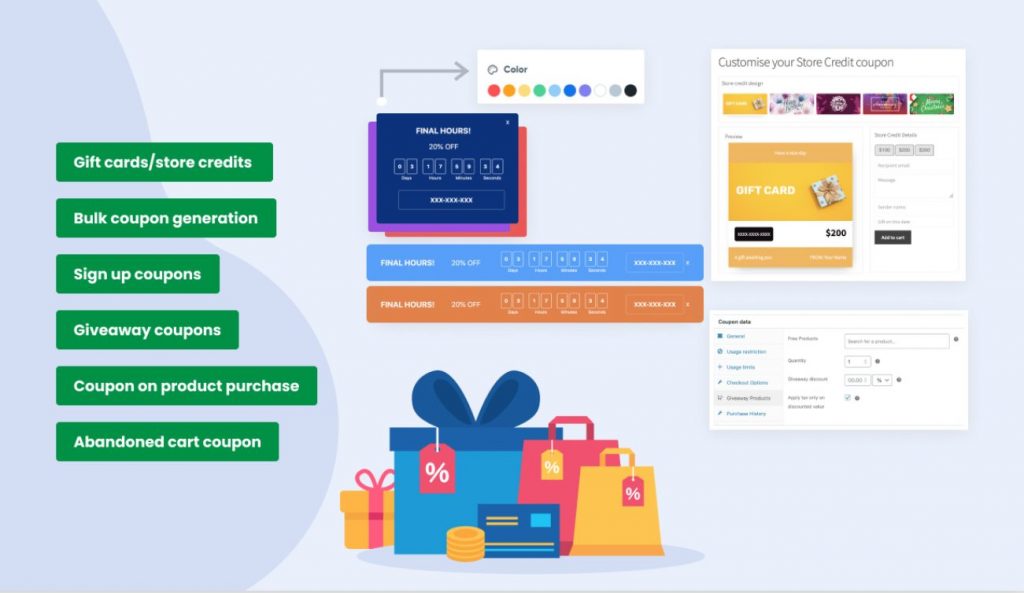 Do you wish for more coupon features in WooCommerce? You can have it by adding this advanced coupon plugin to your WooCommerce store. This Smart Coupons for WooCommerce plugin by WebToffee lets you offer attractive coupon deals to your customers without affecting your store revenue.
The plugin is available in both free and premium versions for you to choose from. The free version supports features including extensive usage restrictions (user roles, shipping, and payment methods), quantity-based discounts, subtotal-based discounts, etc.
With the pro version, you are provided with store credits, gift cards abandoned cart coupons, sign-up coupons, purchase history-based coupons and you also get to display a count-down sales banner. Plus you are provided with a URL coupons add-on that helps you promote your coupons easily and effectively.

While WooCommerce makes your site functional and operational; having this Stripe plugin extension will make it ready for selling. Although you can set up the plugin without paying anything, it charges you a bit whenever you earn something.
With this plugin, you can integrate a payment gateway into the store directly. This way, your customers will not be directed to any external checkout page; thus, contributing more to your conversion rates. With this plugin, you'd be able to receive payments from an array of credit and debit cards.
Also, it supports 135+ currencies along with several online payment modes, including iDeal, Alipay, Apple Pay, Google Pay, and more.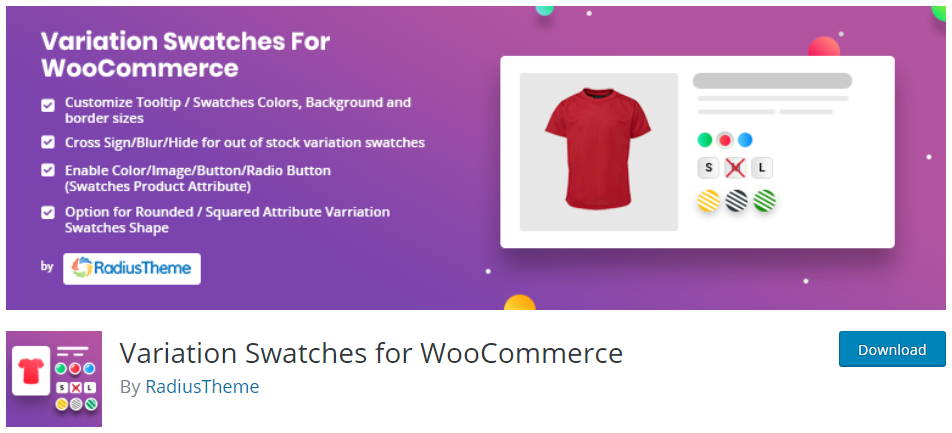 To gain incredible success with your WooCommerce store, you'd have to concentrate more on product pages as they hold the key to your sale. What holds them apart from the entire website, or maybe your competitors, is the design and functionality of these pages.
Mostly, when shopping online, people don't get satisfied with one single picture of the product. To move ahead, they wish to assess an item from every nook and corner. And, you can only allow them to do so if you put variations of each product on the website.
Hence, with this WooCommerce variation swatches plugin, you get to create a more engaging, visualized way of displaying variations of your products. The tool allows you to convert the drop-down menus into swatch buttons automatically. Also, you can even select the type, image, color, label variation, shape, and size of these buttons.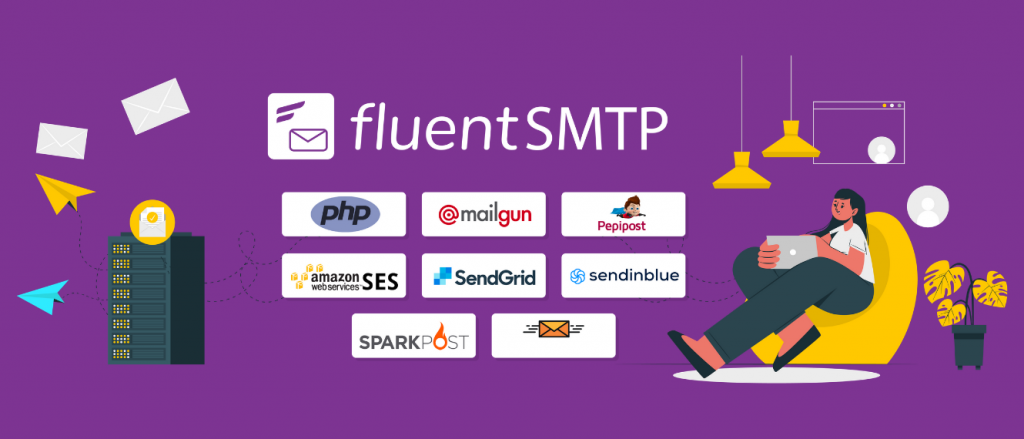 FluentSMTP is a free WordPress plugin dedicated to providing reliable SMTP connectivity with the best email service providers of today. The inspiration for creating FluentSMTP was to give back to the WordPress community. With a knack for ensuring email deliverability, FluentSMTP is the one-stop solution to all your mailing issues.
Featuring SMTP configuration with the best email APIs such as,
Mailgun
Pepipost
Sparkpost
AmazonSES
SendGrid
SendinBlue
Using an email service not included in this list? No worries, setting up any email provider with FluentSMTP is just as easy. Keep all your email logs and generate the most in-depth reports ever to be featured on a WordPress SMTP plugin.
The best part is, FluentSMTP is absolutely free for life. With advanced features like multiple email routing and email resend, FluentSMTP is capable of taking WordPress email deliverability to the next level, without you having to pay a single dime.
Gone are the days of losing emails to the spam hole that you've already paid for. FluentSMTP successfully mitigates email delivery issues related to WordPress's default PHP emails. It also features a send test email option so you can check whether all your settings are good to go. FluentSMTP definitely hosts one of the neatest user experiences you could ask for. Since it's a free plugin with no paywall features, there's simply no excuse to not try it.
FluentSMTP features:
Real-time email delivery and scheduling
Multiple email routing
Connectivity with any Email Service Providers
Detailed email Logs
Email resend
In-details reports with graphical representation

If your WooCommerce store is receiving visitors from California or any of the European Union (EU) members, know that it's important for your website to comply with the cookie law. To do so, you would neither have to spend a huge amount, nor you'd have to invest a lot of effort.
On the contrary, simply install and activate this plugin, which is available in both free and paid versions. From there, you can set up a customized cookie consent bar on the website. If you want, you can also display a customized Do Not Sell notice to comply with CCPA.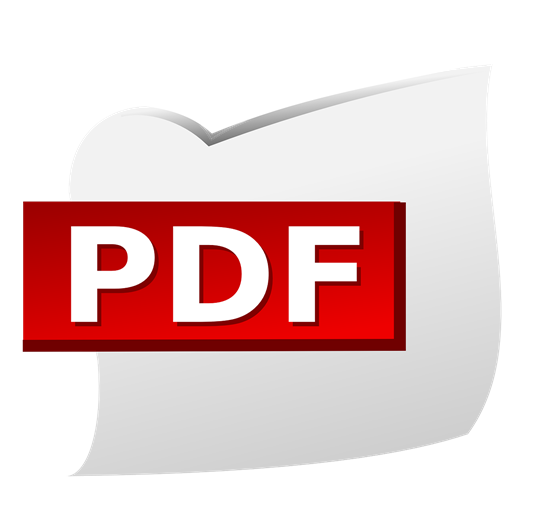 If given two options, what would you choose – generating automatic invoices or making them manually? If you've selected the former option, know that you're one of the smart people. And, here is a perfect plugin to help you out.
An easy-to-use, this WooCommerce PDF Invoices plugin helps you automatically add PDF invoices to send along with order confirmation emails. You can either choose a basic template or customize one according to your needs.
Available in multiple languages, you can also generate bulk packing slips as well as invoices. What's more, you can easily keep an eye on invoices through their sequential numbers.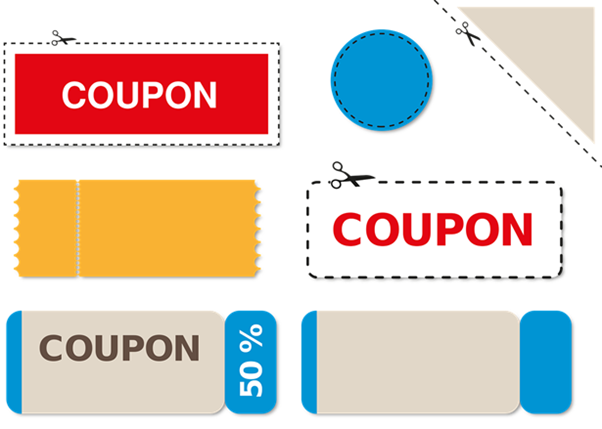 Once added to the WooCommerce store, this plugin helps to extend the usability of coupons. With this plugin, you can use coupons in such a way that was limited earlier. The plugin enables you to use coupon discounts adequately.
While organizing sales, this plugin helps you with Buy One Get One (BOGO) deals. Also, the plugin has kept troublemakers in mind as well. Thus, to prevent misuse of coupons, you can set shopping cart rules as well.
For versatility, you can create URL coupons. In terms of features, this plugin has a lot to offer that eventually helps you increase your conversion rates.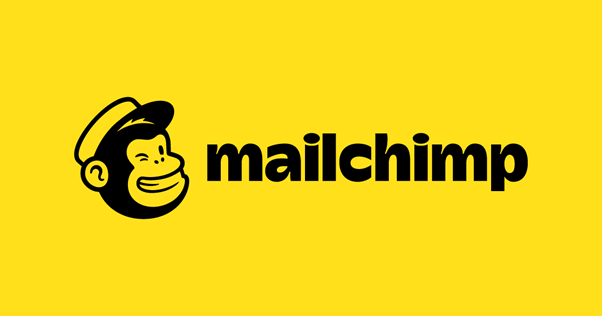 A business that is in the growing stage requires unhindered communications with the potential leads and current customers. So far, email marketing has proved to be an effective method to stay in touch.
Whether you want to update a customer regarding his order or introduce a new product/offer, dropping an email always helps. The fact that 87% of B2B marketers use email says it all. So, if you're thinking to walk in the same path, MailChimp for WooCommerce would be a perfect shot.
Right from personalizing emails to targeting the audience, this plugin helps you do a lot. You can also sync data with your account and run targeted campaigns while measuring Return On Investment (ROI) at the same time. Available in free and premium versions, you get to choose your pick.
Conclusion
There's no denying the fact that being backed up by the best WooCommerce plugins can help you optimize your website and take operations to another level altogether. So, if you were unable to figure out the types of plugins that your online store requires, go through the options mentioned above.
Go through these plugins' features in-depth and choose the ones that'd suit your requirements in the best possible way.