With dozens of functionalities and customization options, Elementor helps you easily design your own unique layouts for WordPress sites.
Elementor is considered a widely-used page builder plugin on WordPress. Thanks to its popularity, many WordPress themes built with Elementor and Elementor Pro have been created. Nevertheless, considering which WordPress theme is the best fit for you may be challenging.
Are you seeking a perfect Elementor WordPress theme? Keep reading our post. We'll show you some of the greatest Elementor themes for creating professional-looking websites in this post.
What is Elementor Page Builder?
For most WordPress users, Elementor is one of the most widely-used drag-and-drop page builder plugins. No need for a WordPress block editor, you can quickly build websites and landing pages using Elementor.
Elementor includes a great number of features that allow you to build the new templates you desire, save them and use them later on other websites. You also use the Premade templates that Elementor provides along with over 80 design elements with live previews for adding text, icons, photographs, maps, posts, and testimonials, among other things. As a result, you may easily customize your webpage.
It's worth highlighting that Elementor is a WordPress plugin. You are required to have at least one WordPress theme installed when using Elementor to customize it.
What is an Elementor WordPress Theme?
A WordPress theme is a collection of files that plays a role in the website's design in a technical sense. These files contain code, style sheets, and graphics. A WordPress theme, to put it another way, is a collection of design elements that impact the visual look of your websites, such as colors, layouts, and sizes.
Most WordPress themes are completely compatible with Elementor. This indicates there is no conflict between the page builder and the theme.
In the next parts, we are about to list the most popular Elementor themes. If you pick one Elementor WordPress theme on our list, you can assure that the website you build with Elementor will grab the attention of your visitors.
15 Best WordPress Themes for Elementor Reviewed
Many paid and free WordPress themes have been designed to operate with Elementor's free and pro versions.
Let's go through some of the most widely-used themes to determine which one is the best WordPress theme for Elementor!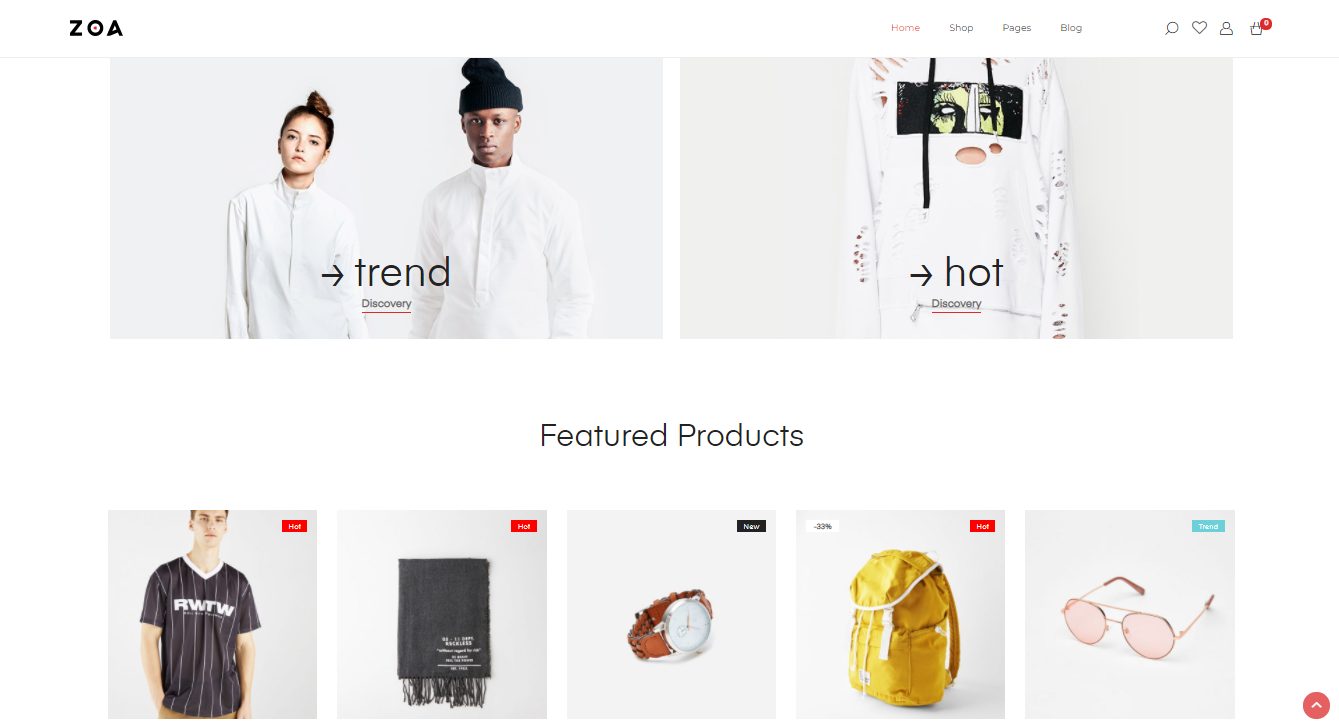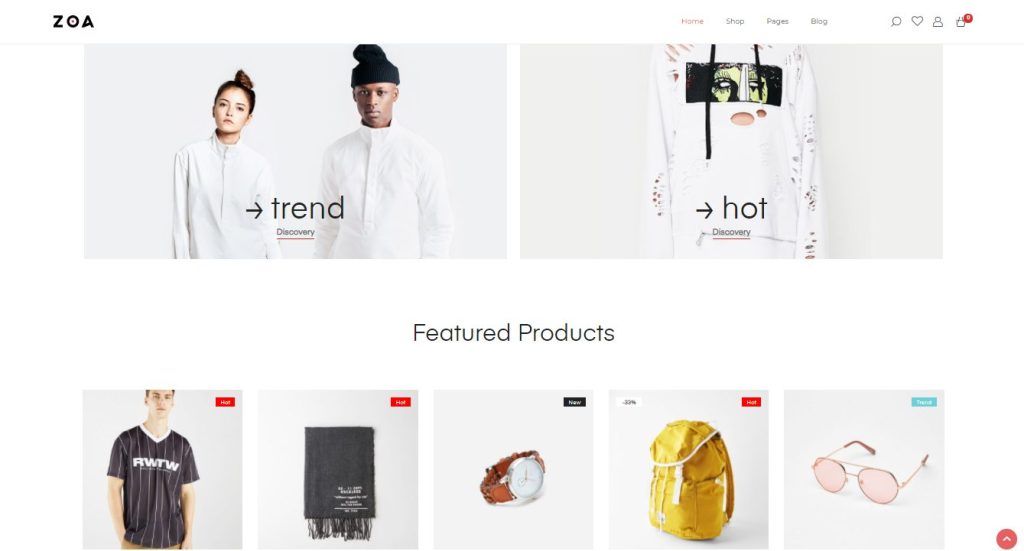 The first WordPress theme in our review list is Zoa – a modern and minimal WordPress e-commerce theme. Zoa is one of the best solutions for you if you are looking for a theme that is well designed for your shops of clothes, furniture, books, cosmetics, and so on.
In addition to utilizing the Elementor page builder and offering fully WooCommerce integration, a plus point for Zoa is its quick loading speed – a key feature for deciding if visitors stay on your web stores.
Besides, 16 pre-designed homepage templates are included in Zoa, giving you plenty of options for your online business as well as various functions such as unlimited color schemes, custom widgets, a mini cart, a menu with different column layouts, a slider with seamless transition effects, etc.
However, Zoa is not really mobile-friendly since the header slider photos do not completely fit the width of most mobile devices. Therefore, the product images under the header will be in trouble when loading on the mobiles.
Pricing
Free on WordPress
The regular license of Zoa costs $59 and more.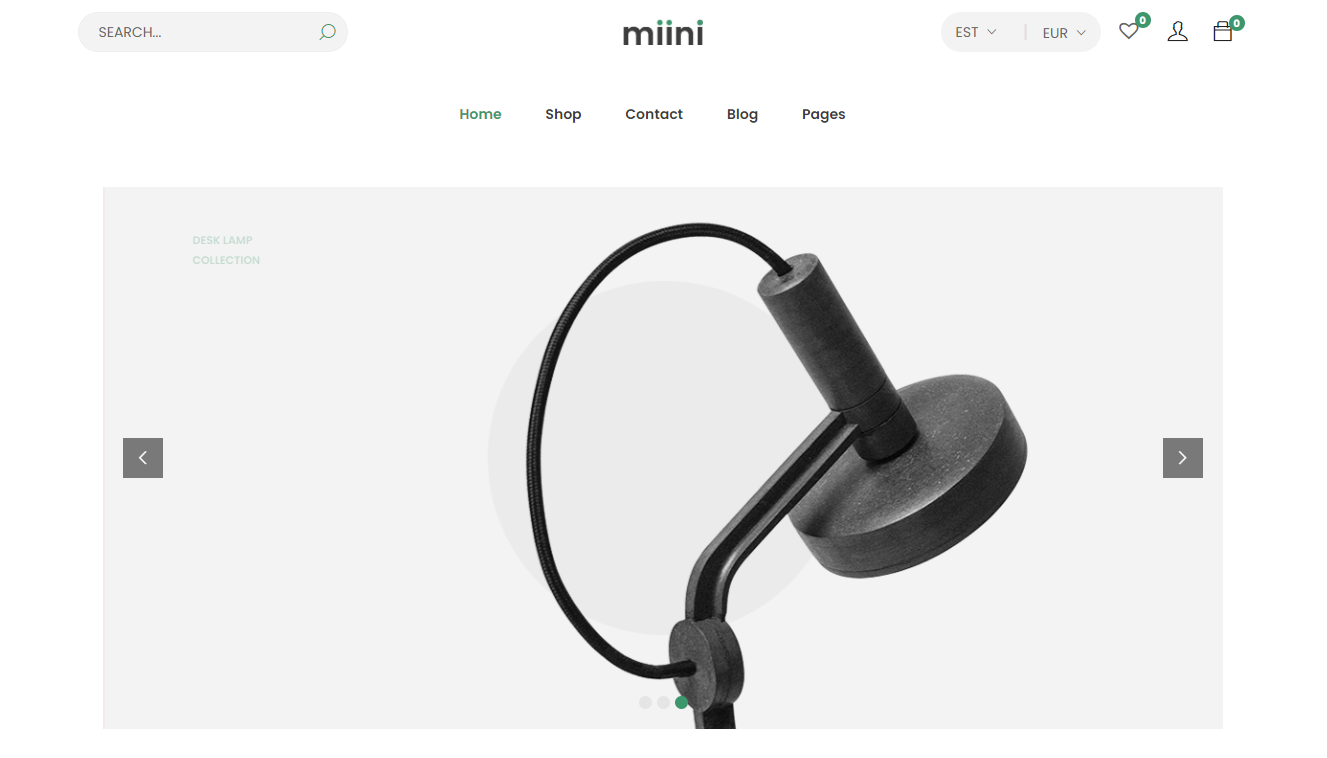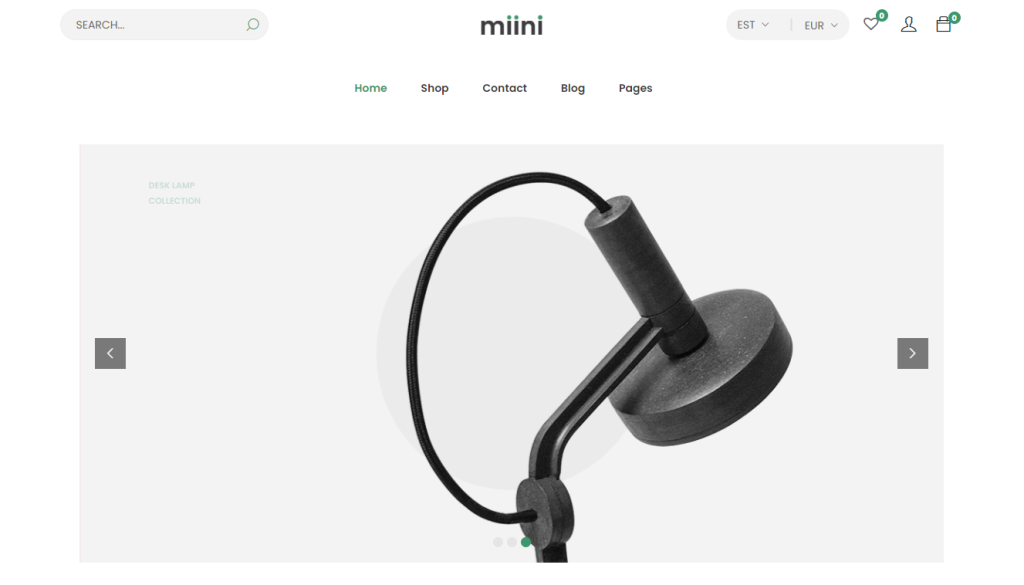 Like the Zoa theme, Miini is also one of the most ideal WordPress e-commerce themes for furniture shops with modern and light backgrounds.
Miini is WooCommerce compatible and helps you build Product listing and Shop Page with various features like sidebar, shopping cart, checkout, wishlist, and so on. In addition, it provides over 30 built-in shortcodes, helping you to develop your sites faster.
Elementor WordPress theme 2
Pricing
Free on WordPress
The regular license of Miini costs $59 and more.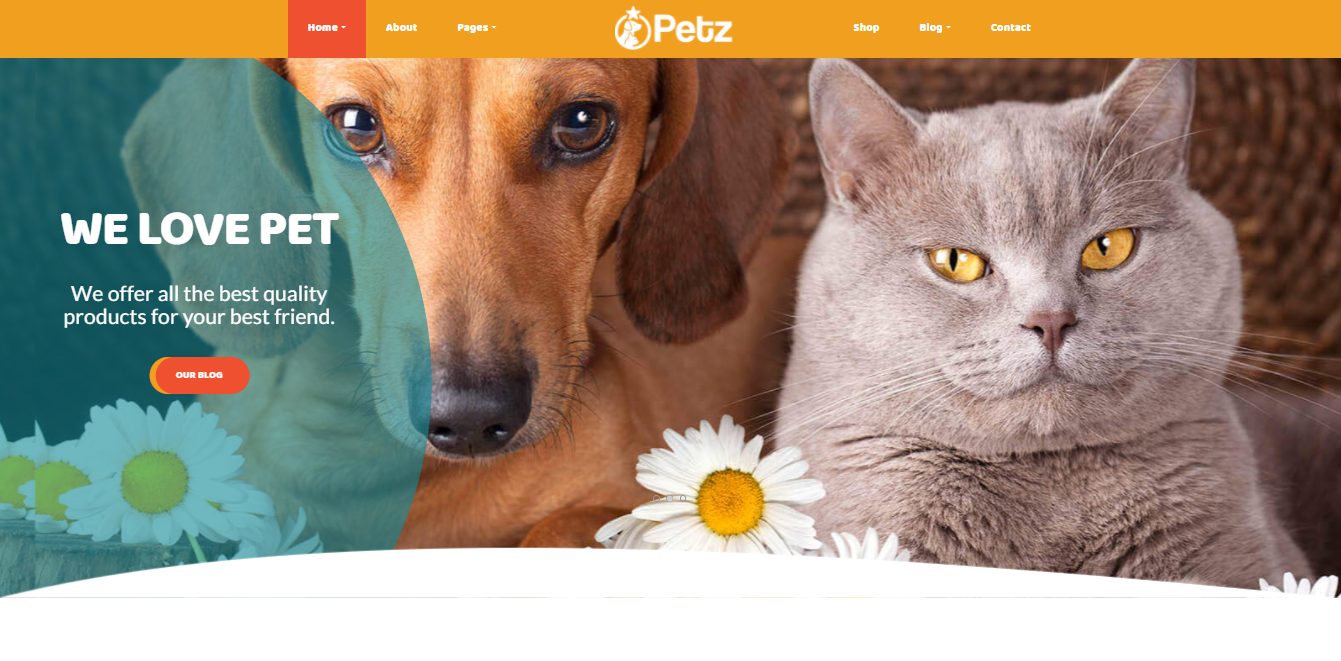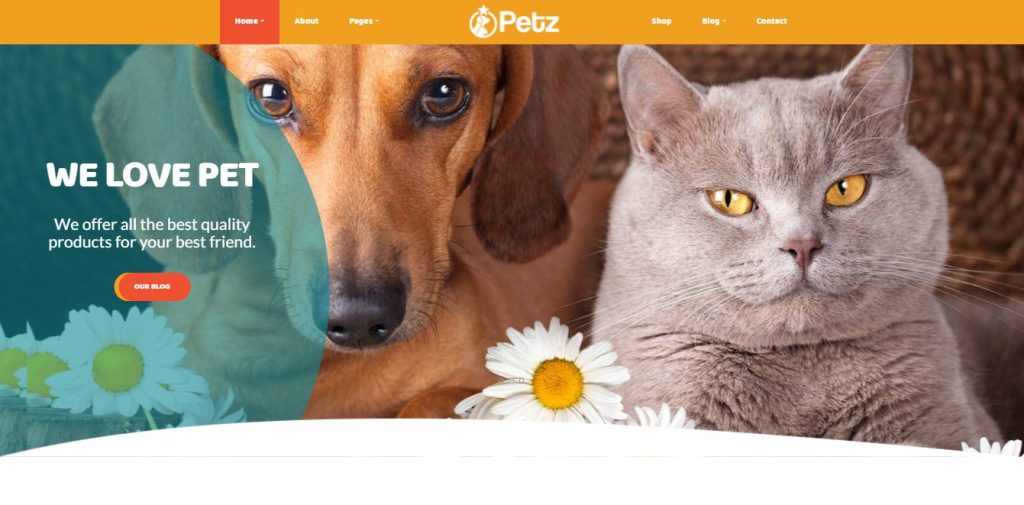 Do you love pets and offer pet services like pet stores, pet training classes, pet hotels, or veterinary clinics? Petz theme will be an adorable theme for your stores.
With Petz, you can experience creating as many page layouts as your creativity with many useful features and options for building a great web profile for your business.
Petz is entirely responsive; therefore, your customers can reach your store via mobile devices.
Pricing
Free on WordPress
The regular license of Petz costs $59 and more.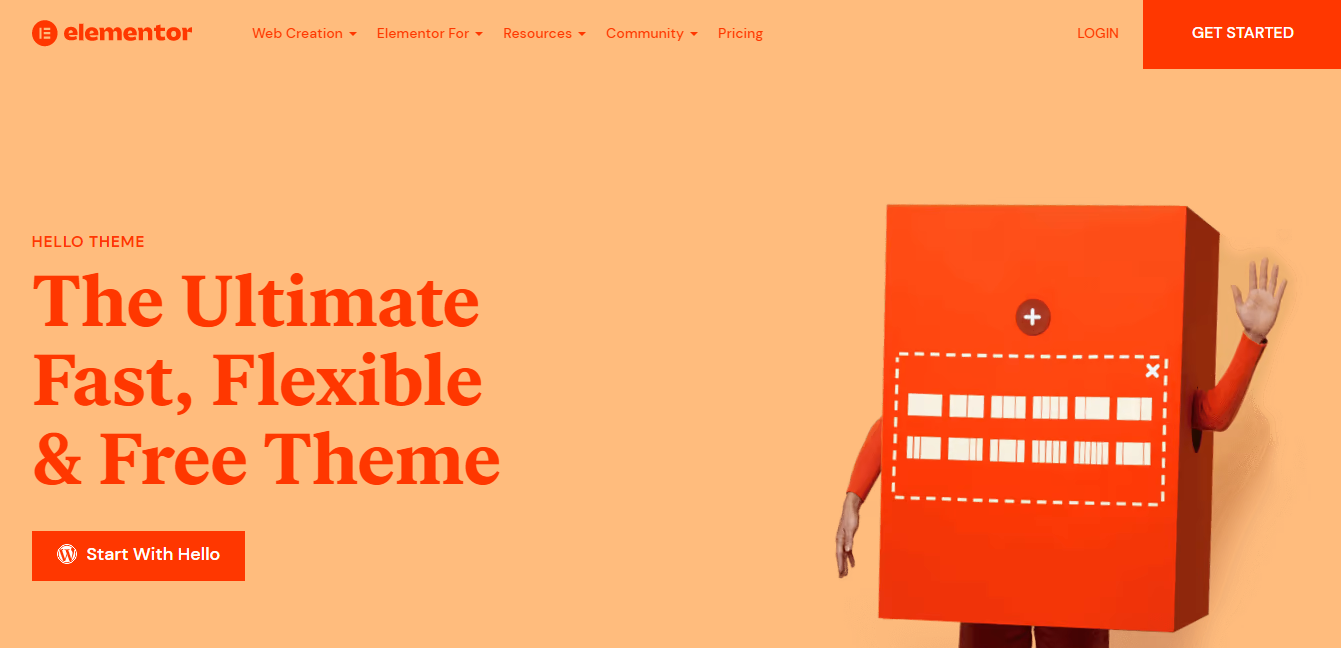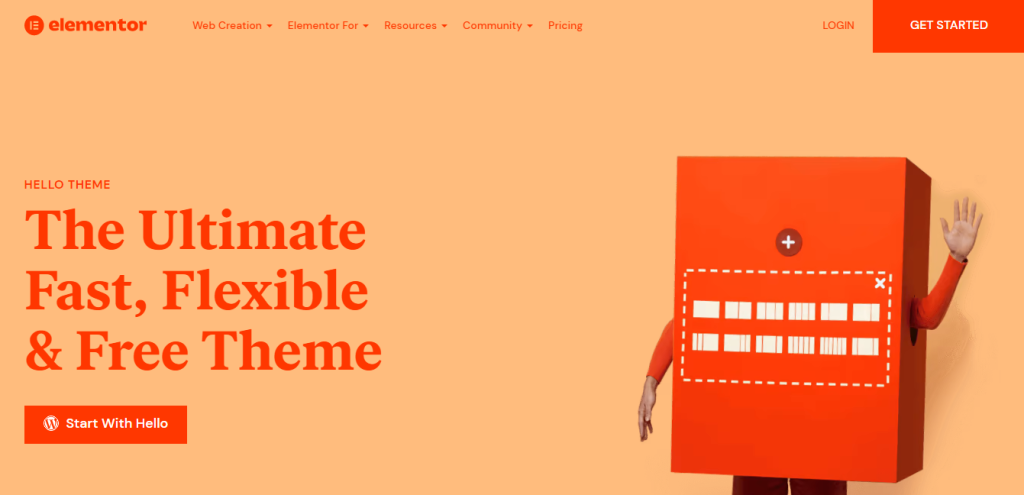 Hello is an official stripped-down theme for use with Elementor Pro's theme building functionality.
Basically, this free theme removes all unnecessary elements to provide you with the lightest base possible for your Elementor Pro theme creations. Besides, you may also use this theme to add CTAs, custom icons, colors, navigation menus, and more. The RTL languages are completely supported in Elementor Hello.
However, if you want to utilize full features and build your whole site, it's better for you to use Elementor Pro.
Pricing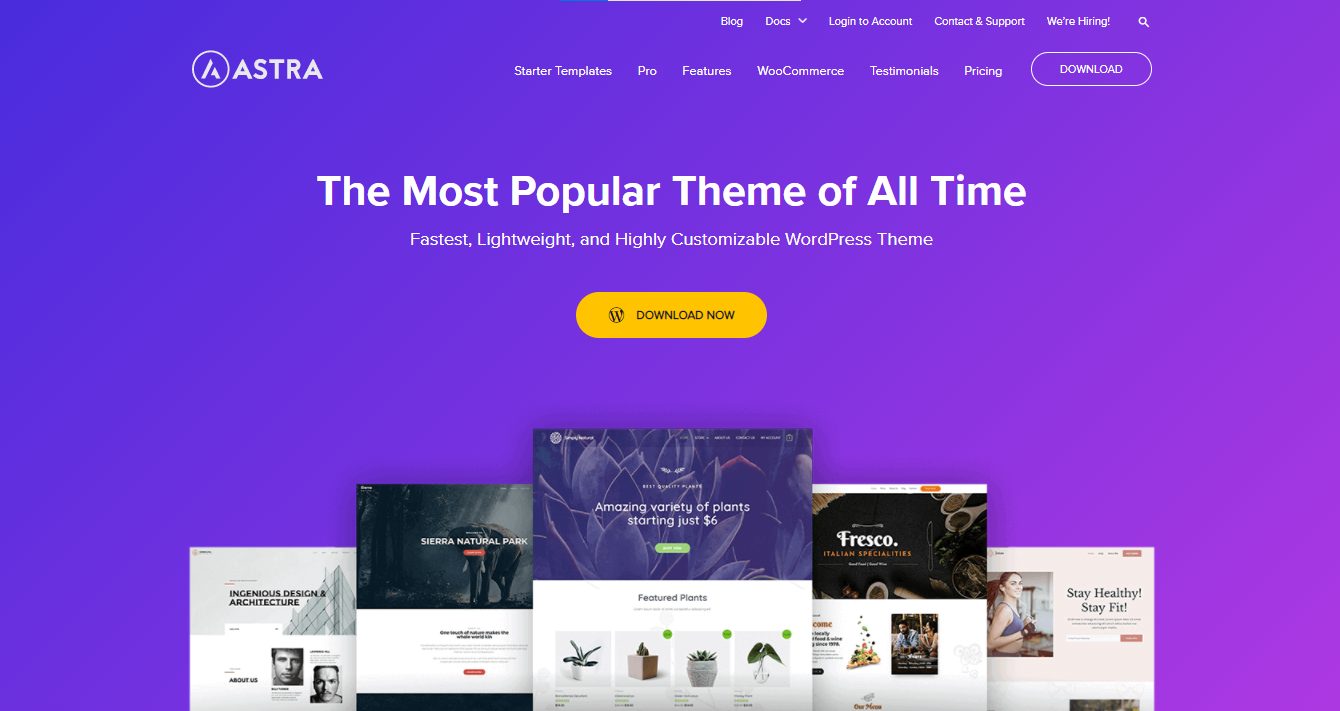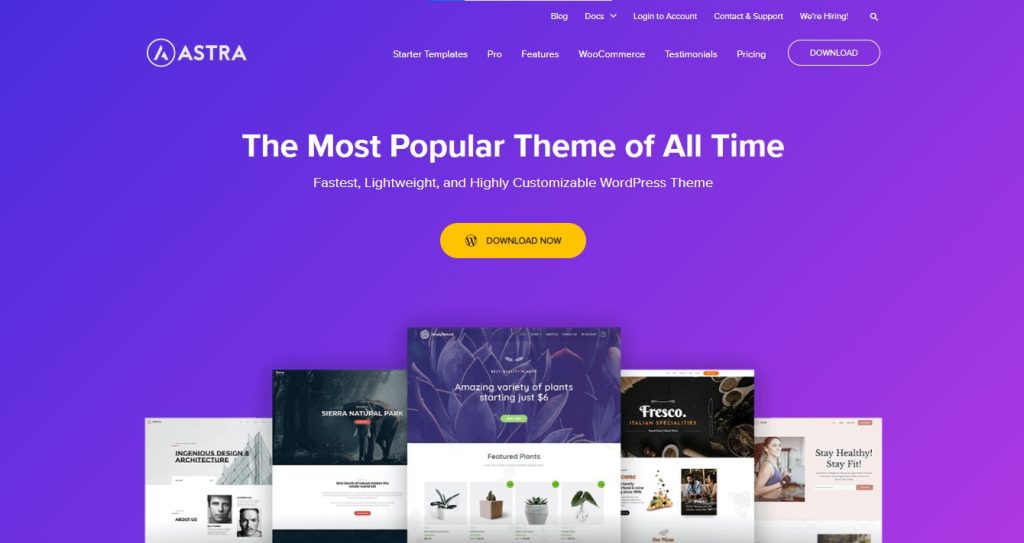 Astra is a WordPress theme for personal and business websites. It works seamlessly with Elementor and allows you to design your website with more than 70 designs available.
With Astra, you can experience a great set of features. Every single post, page, or custom post type on your site has full layout options like a mega menu, sticky header, transparent header, and mobile header selections. You can also design page-specific sidebars.
Besides, many ready-to-use demos and starter sites are included. WooCommerce, LifterLMS, and LearnDash all have dedicated Astra integrations. However, WooCommerce support is a little limited when compared to other themes.
Despite being equipped with many features, its performance and speed are fully optimized by using less than 50KB of resources as well as Vanilla JavaScript.
Astra is pretty perfect, but you should unlock the Pro addon to experience the best features.
Pricing
Available on WordPress free
Astra Pro costs $59 and more.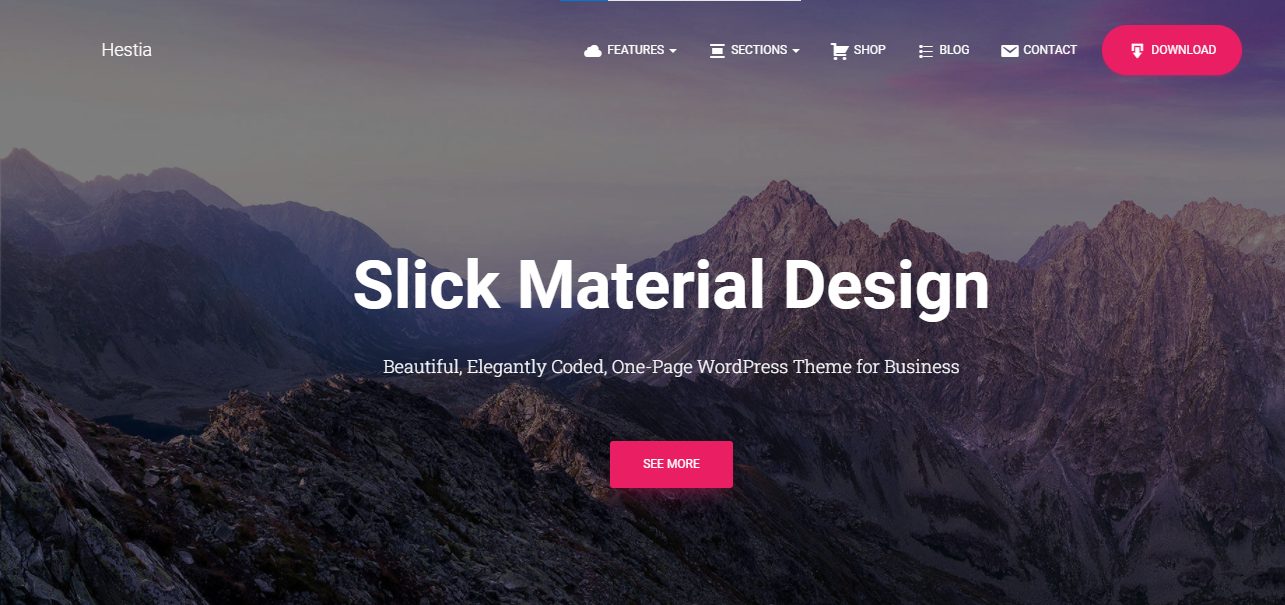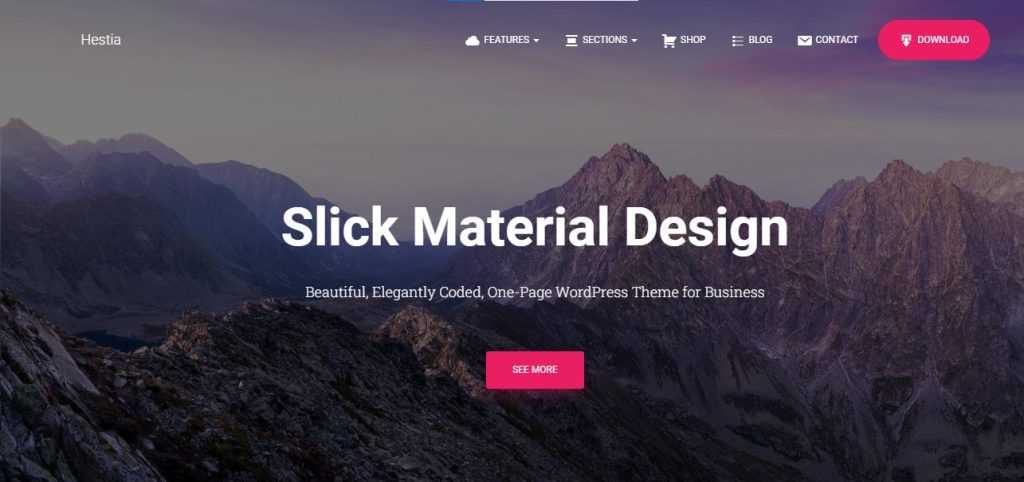 Let's move on to the 6th WordPress theme! Unlike the free version, Hestia Pro provides more control on-page level that is designed to work well with page builders like Elementor.
It offers a modern design with a front-page template separated into parts that can be customized. WooCommerce support and WordPress Customizer are also included in Hestia Pro that helps you set up your online store. Moreover, Hestia Pro may also be used to develop a multilingual website.
A minus for Hestia Pro is its site library seems to be limited because it contains very few templates to choose from compared to others.
Pricing
The Pro costs $69 for one year of updates and support.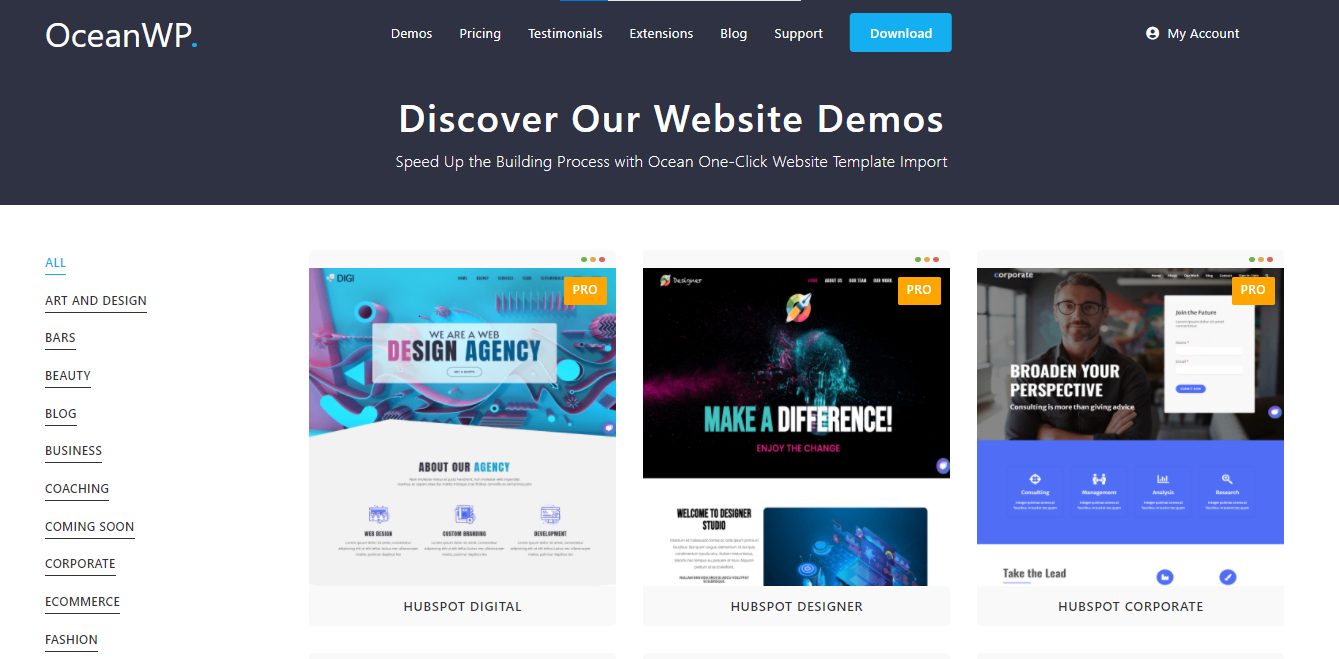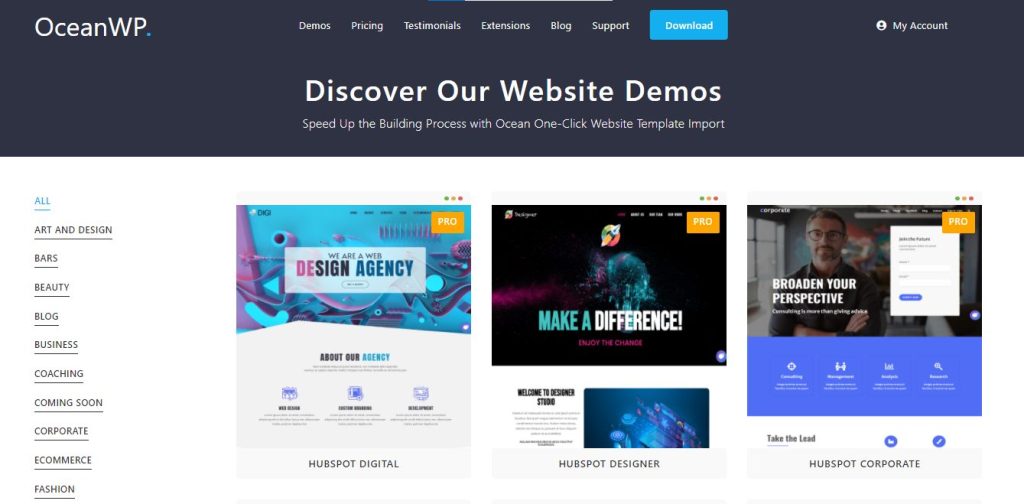 OceanWP, like Astra, is one of the best WordPress themes for Elementor. The theme is widely used among professionals who create Elementor sites for businesses.
You'll get a lot of the same high points that you have with Astra when you use OceanWP such as optimized performance (loading the theme quickly) and detailed page-level controls (layouts, disable elements, etc).
Furthermore, if you don't want to design your Elementor site from scratch, OceanWP has pre-built Elementor demo sites that you may import.
Beyond those features, OceanWP also offers premium extensions and Elementor widgets such as WooCommerce logins popups & sharing, full-screen scrolling, and your portfolio display. Nevertheless, this theme will work better with small websites due to the imperfect checkbox and selection method of page building.
There is one thing worth considering when using OceanWP, its unknown developer. The theme is powerful and quite high-rated, but it's not from a powerhouse or a popular vendor.
Pricing
The basic version is completely free
The Pro version costs $39 for one site with 12 months of updates and support.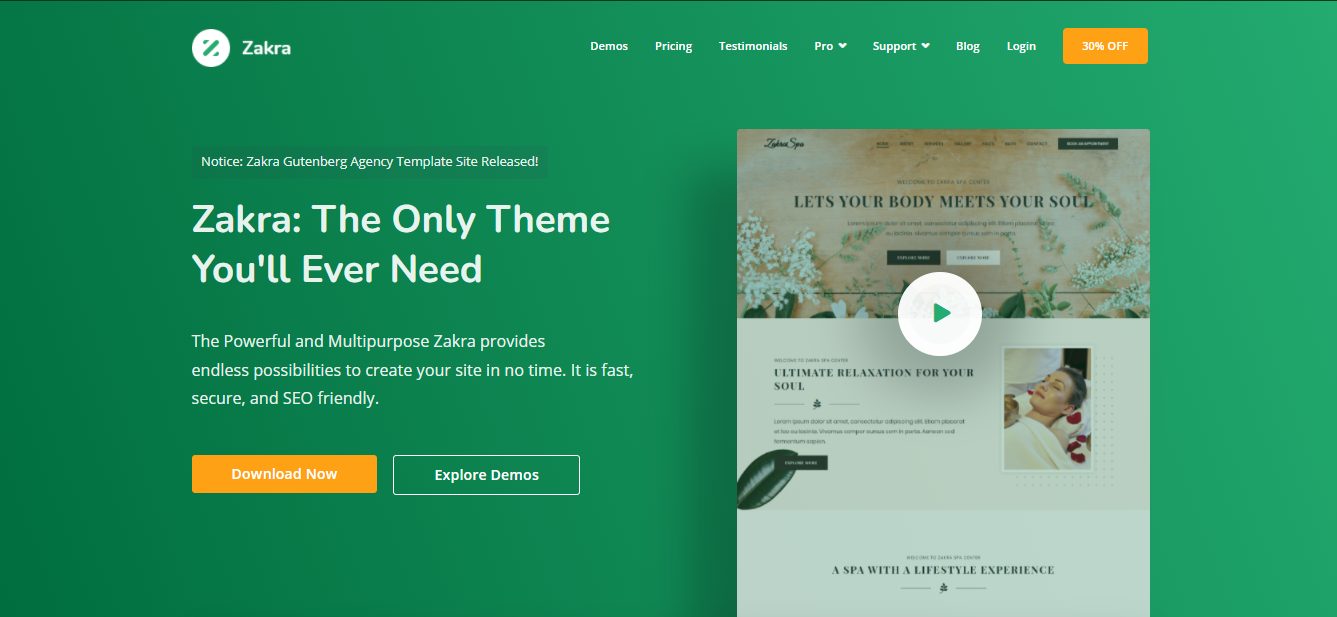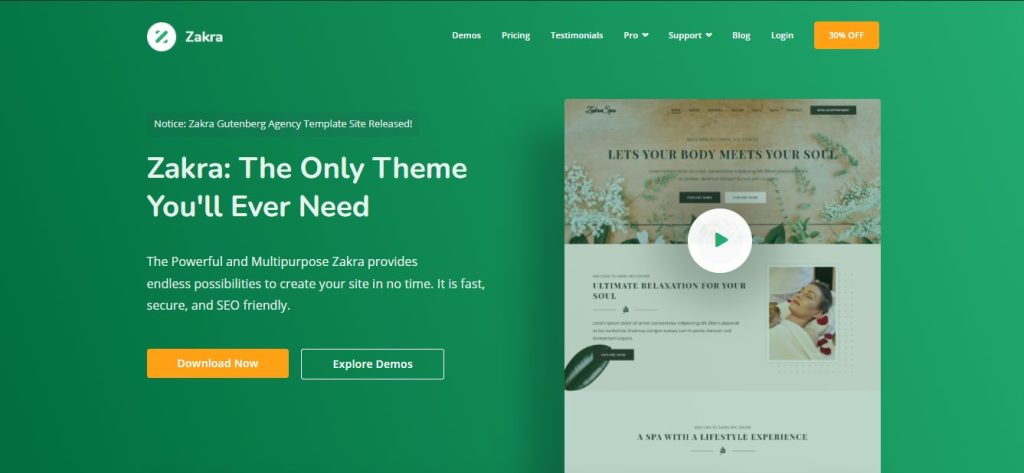 You can trust Zakra if you want a lightweight theme for fast loading. In our list of the top lightweight WordPress themes, Zakra was the best-performing one. It's also designed to work well with Elementor.
With 65+ pre-made templates, you can freely build sites for a variety of purposes. You can use Elementor canvas designs, modify the sidebar and header layouts, add a sticky and translucent header, and more. It also allows you to quickly import those pre-built demo sites.
Zakra is compatible with WooCommerce, allowing you to develop eCommerce sites with ease. It is RTL and translation-ready from the start.
Pricing
The basic version is available for free
Zakra Pro costs $69 on their website.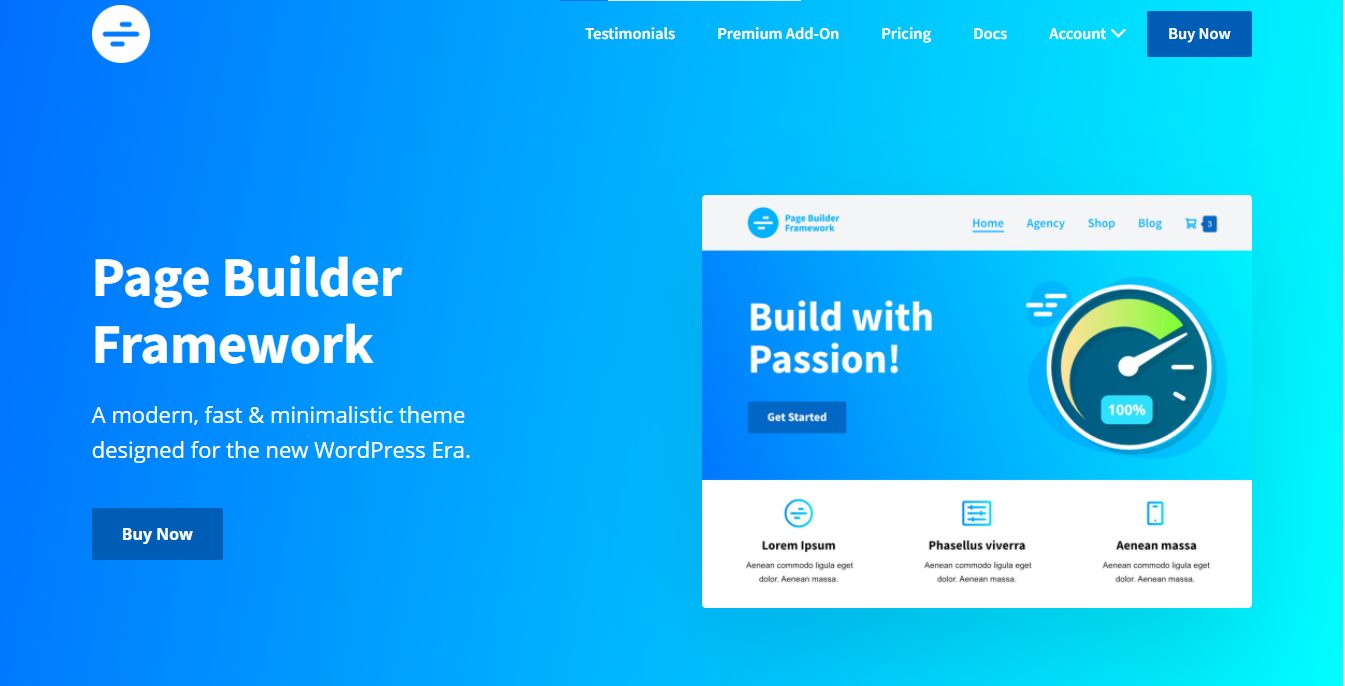 The name says it all, Page Builder Framework is a very lightweight theme that works well with Elementor.
Page Builder Framework has a lot of WordPress Customizer functions for the layouts related to posts (blog index, categories, tags, archives, search results), allowing you to customize the entire website.
You will also be able to access other features if you have paid version, such as:
Fixed menu
More menu options for mobile devices
Mega menu, off-canvas menu, hover effects, and more
Adjustable responsive breakpoints
WooCommerce Integration.
Due to many features, Page Builder Framework is not a good idea for those who want a quick starting point.
Pricing
Free on WordPress
You'll have to spend $58 to obtain the premium add-on. You may use the license on as many sites as you like, and you'll get one year of updates and support.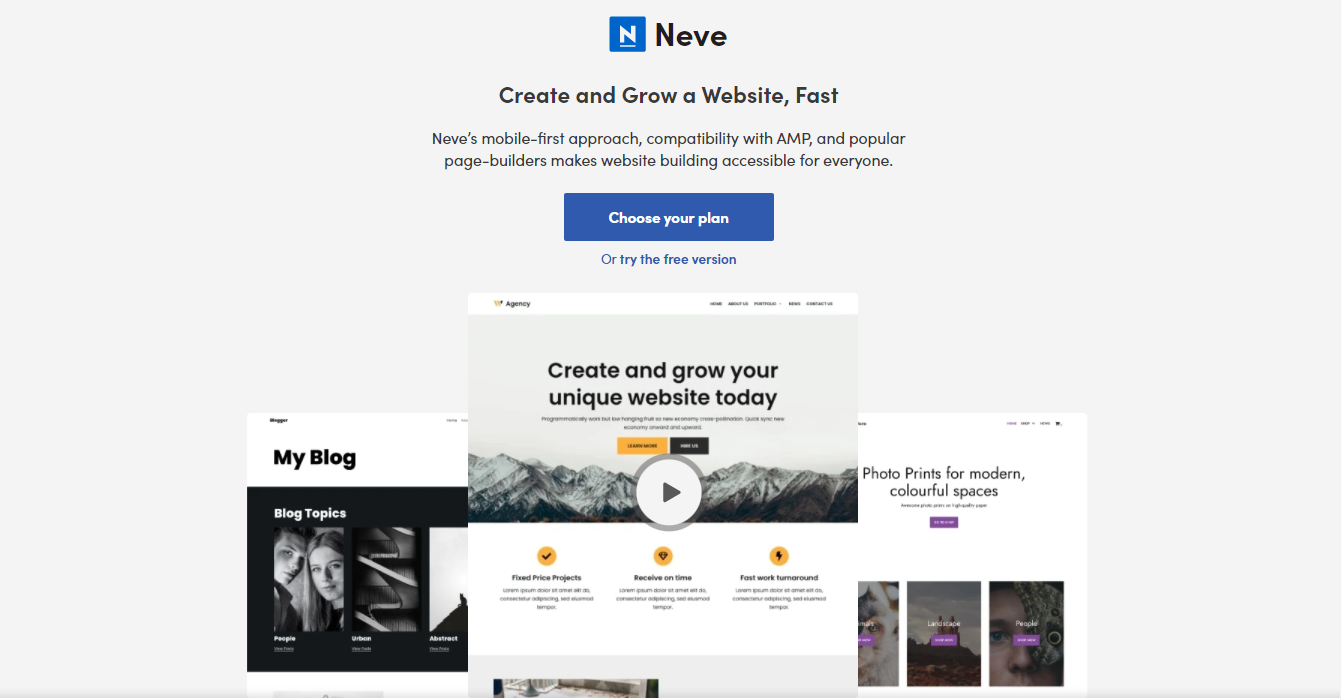 Neve is one of the most widely discussed WordPress themes with over 25 pre-built Elementor demo sites. Restaurants, photography, events, business, and other niches are all covered on these sites.
You won't have any problems designing custom layouts for your needs because Neve integrates seamlessly with the free Elementor page builder. A minus point is that the color options are very limited on the free version.
Neve is a lightweight, flexible, WooCommerce-ready, and RTL-supported WordPress theme that is suitable for most types of websites.
Pricing
Free core version
Neve Pro starts at $39.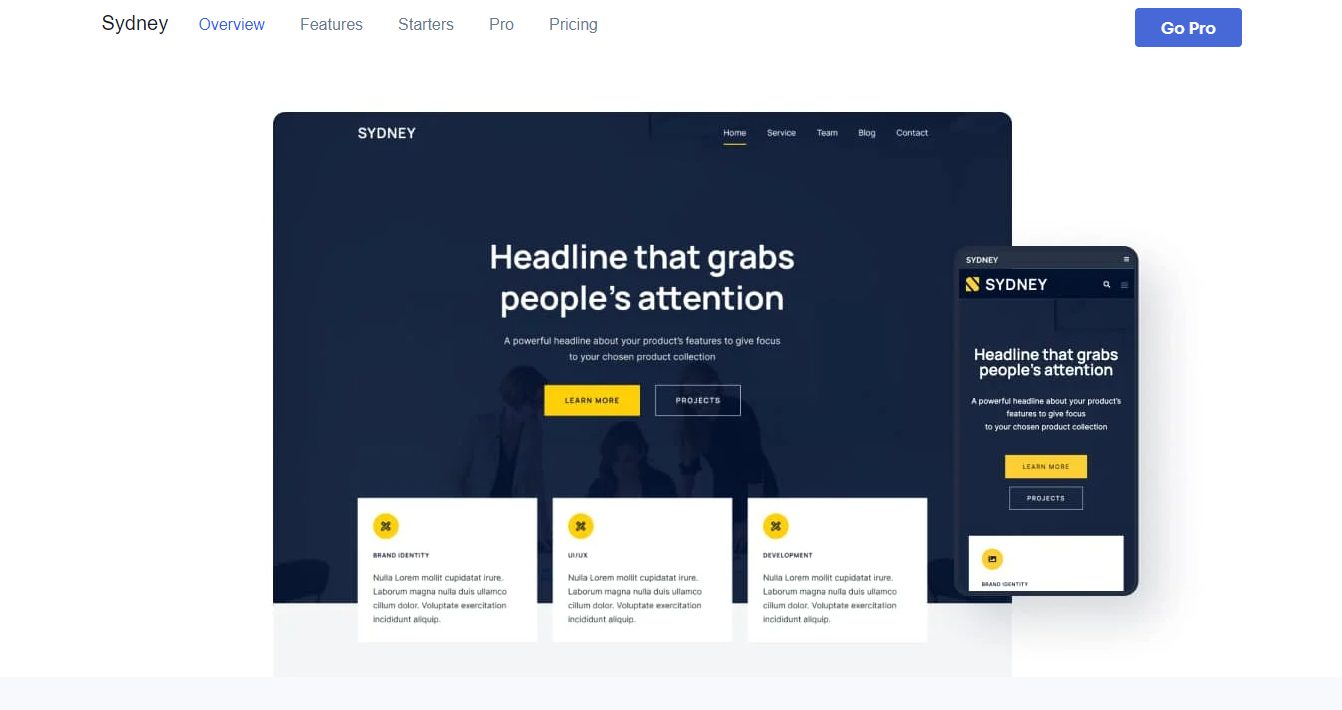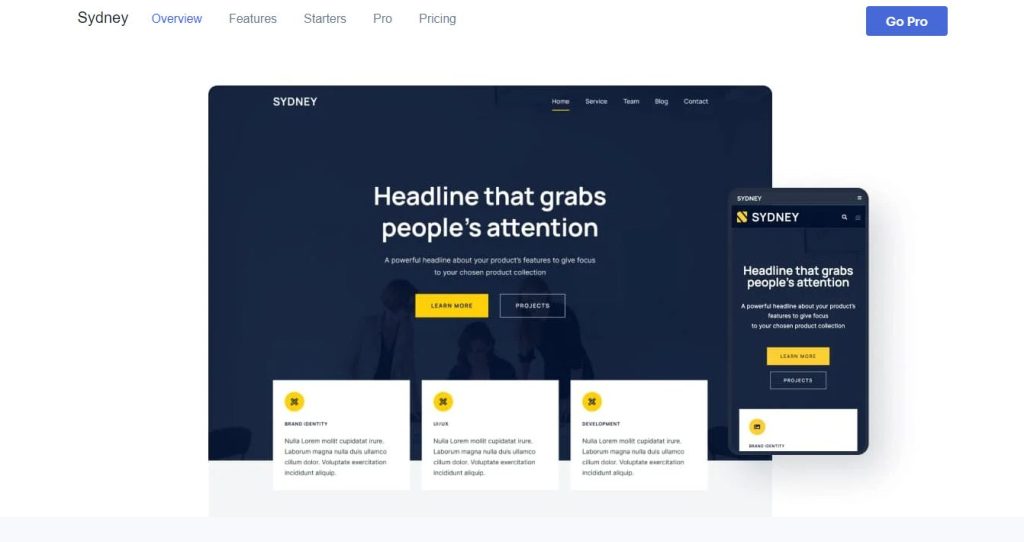 Sydney Pro is a modern WordPress theme with professional design and an abundance of features suitable for freelancers and agencies that want to build small company websites.
It includes the Elementor drag-and-drop page builder and the WordPress customizer with a live preview for customization, custom headers, page designs, a contact form, and social media icons
Like most themes here, Sydney Pro is also fully WooCommerce supported to set up an online store.
Pricing
The Pro costs $69 and more.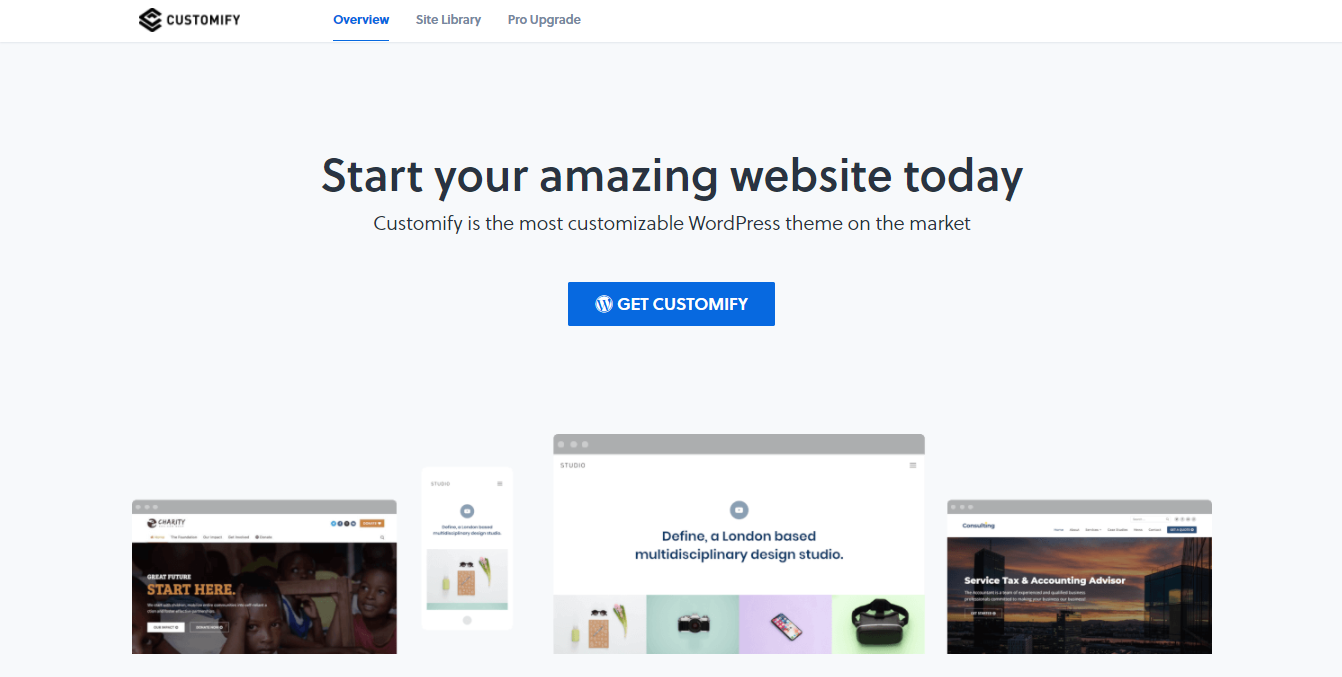 Customify is a free WordPress multi-purpose theme that works well with Elementor and other popular drag-and-drop website builders.
It can be used to make a website for any type of business thanks to various features such as customizing fonts, colors, nav menus, backgrounds, etc with the WordPress customizer. To offer usability a new shape, this theme includes a WYSIWYG header and footer builder.
Not only that, Customify is also well-coded and compatible with most plugins like BuddyPress and WooCommerce.
With the Pro version of the theme, you can add multiple headers, mega menus, a scroll to the top button, WooCommerce quick view, a product gallery slider, and many more features.
A mirror drawback is that the speed isn't fully optimized, and certain customization issues still persist.
Pricing
Free on WordPress
The Pro version costs $59 for 1 website.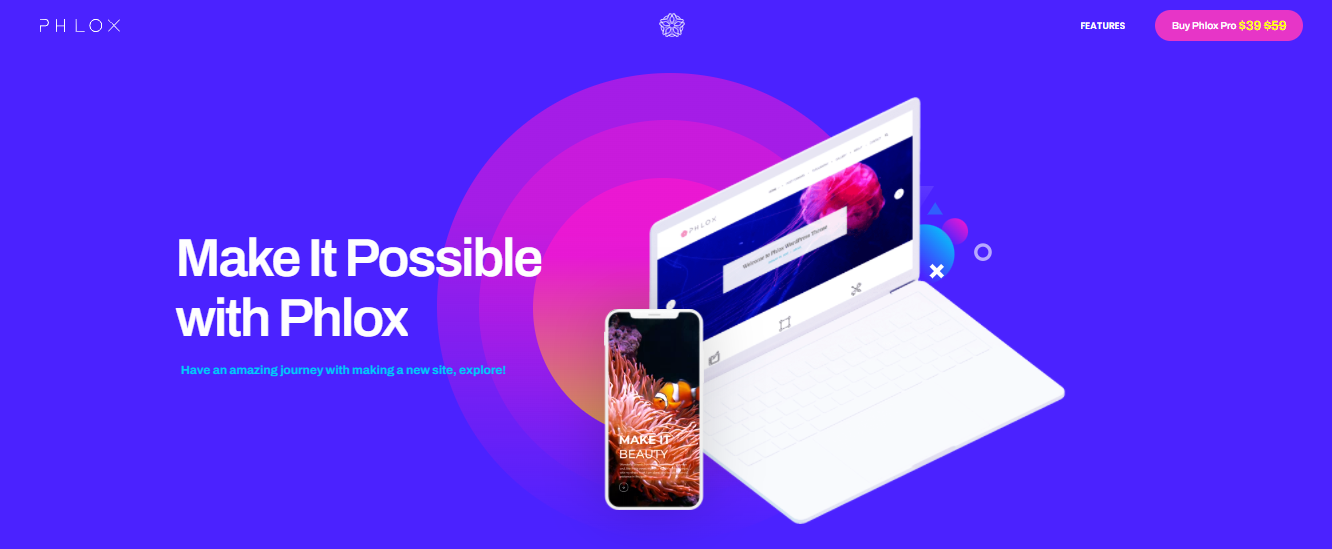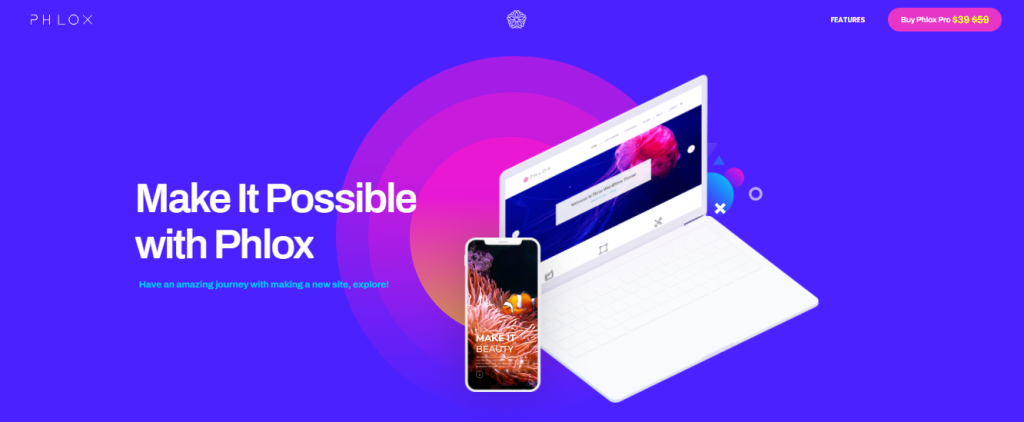 Phlox is an ideal solution for creating a community or forum site. Phlox is a multi-purpose WordPress theme with Elementor integration.
An abundance of features, 25 Elementor demo sites, and 150+ elements and widgets are suitable for any type of content or even a WooCommerce website. It also includes a sticky header, a header/footer builder, advanced portfolio page layouts, white-label branding, animated sections, and video background, among other features.
The loading speed of this theme is rather slow because of unoptimized photos. However, the developers will improve this issue quickly.
Pricing
The free version of Phlox is on WordPress
Neve Pro costs $39 and more.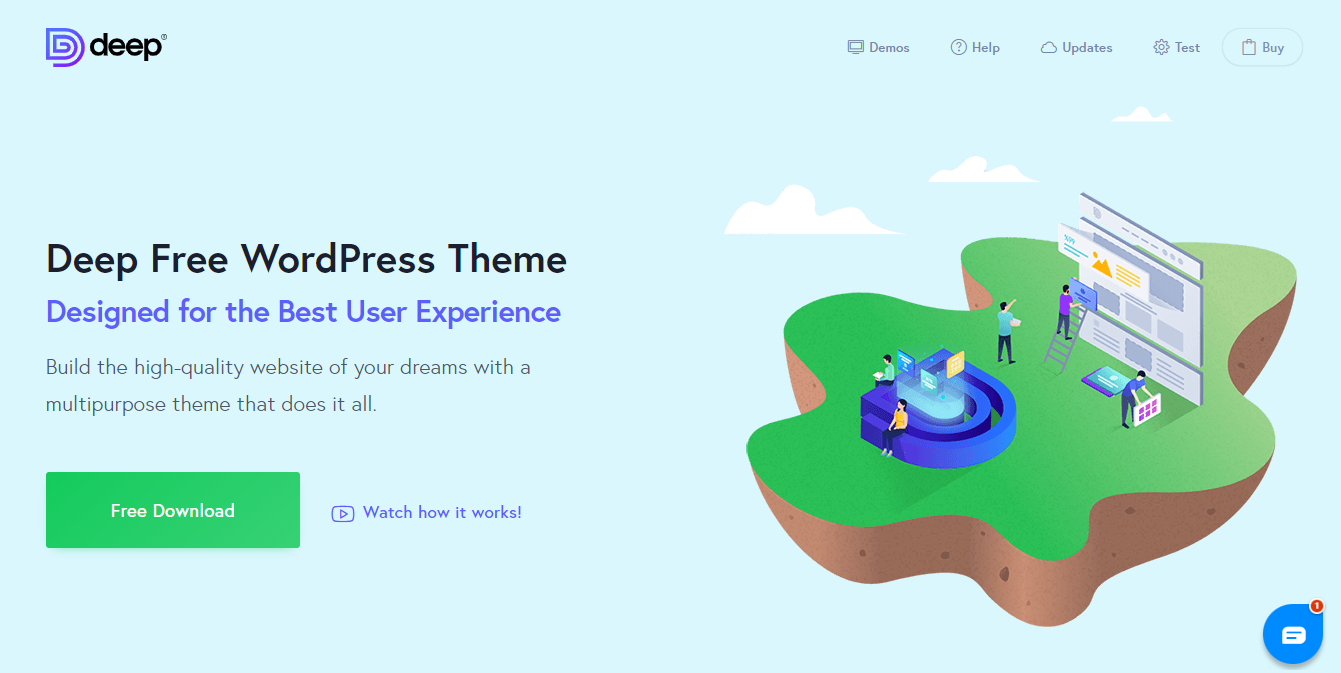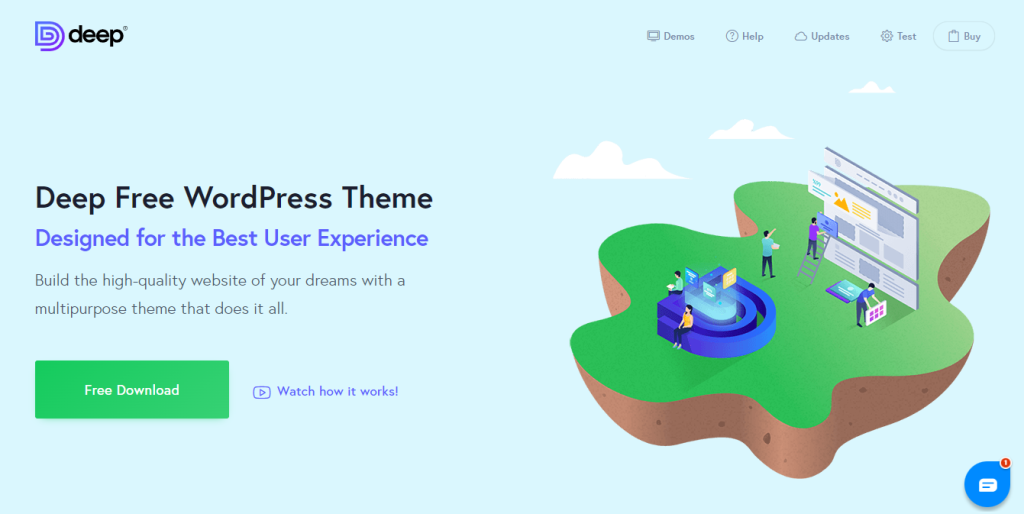 Deep is a great Elementor WordPress theme with 28 free samples as well as 96 paid demos, all you have to do is update the demo content to get your brand-new site up and running. You can create landing pages with design elements in the demos for any type of website you desire.
Besides, ElementsKit, free Elementor, and Elementor Pro are all page builder plugins that are working together. If you upgrade to the Pro version of the theme, you'll have access to the section templates library as well as the premium plugins that come packaged with it.
However, one factor making Deep difficult to run is its speed. Speed issues should be fixed as soon as possible to ensure good performance.
Pricing
The free version of Phlox is on WordPress
Buy Deep Pro from their website at $59 (for one license).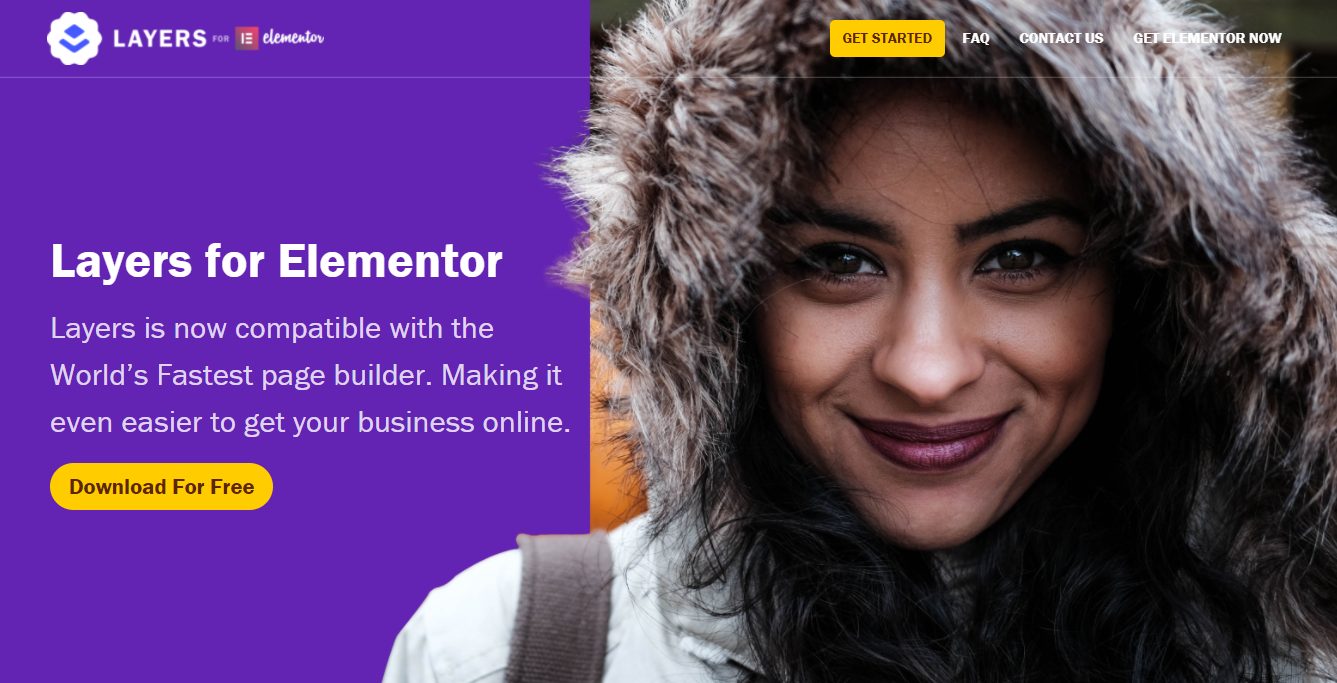 To end the list, we go through a few points of Layers – a free and simple WordPress theme for Elementor.
It includes a live WordPress customizer that allows you to build your website more quickly than ever before. You may easily alter the header, footer, blog page, menu design, and much more by utilizing various stylistic choices.
Moreover, Layers works with Google fonts to ensure that your website's typography is faultless. Layers WP is suited for the users that don't require a high level of design, don't have the funds for a fully-featured website, or just want to get a website up and running quickly. If you require more than that, try investing your money in one that is more advanced and completely functional.
Elementor WordPress theme 15
Pricing
In Conclusion,
For web design, a page builder can remove a lot of the burden involved. You will quickly get a high-quality site up and running by combining the Elementor WordPress theme.
By now you definitely have a clear grasp of the 15 best Elementor themes with our list above. It's now up to you to pick the best Elementor WordPress theme that'll work best for your website. Thank you for reading!