We are thrilled to announce the highly anticipated release of Neat Version 2.0.0, an exciting update to our Shopify theme. With enhanced flexibility and customization options, Neat 2.0.0 promises to take your online store to the next level.
It can be said that we have had comprehensive updates on the Neat Shopify theme. Then, take a look at five highlights of this theme version:
The arrival of three new demos
Enhanced color scheme support
Release of 15+ new sections
Newsletter popup update
Mega menu setup
So, what can you expect from the new features of Neat Version 2.0.0? Let's dive into these remarkable features and enhancements to explore more.
Table of Contents
Introducing Three New Demos
Understanding the importance of having a visually appealing website that suits your brand's unique style, we conducted in-depth research on various industries and preferences. And today, we are delighted to introduce three new eye-catching demos for our Shopify theme. These demos showcase different layouts, designs, and functionalities, allowing you to choose the one that best aligns with your brand identity, business goals, and aesthetic preferences.
Now, we'll introduce you to each stunning design that suits a different type of service/product. Explore all our demos here.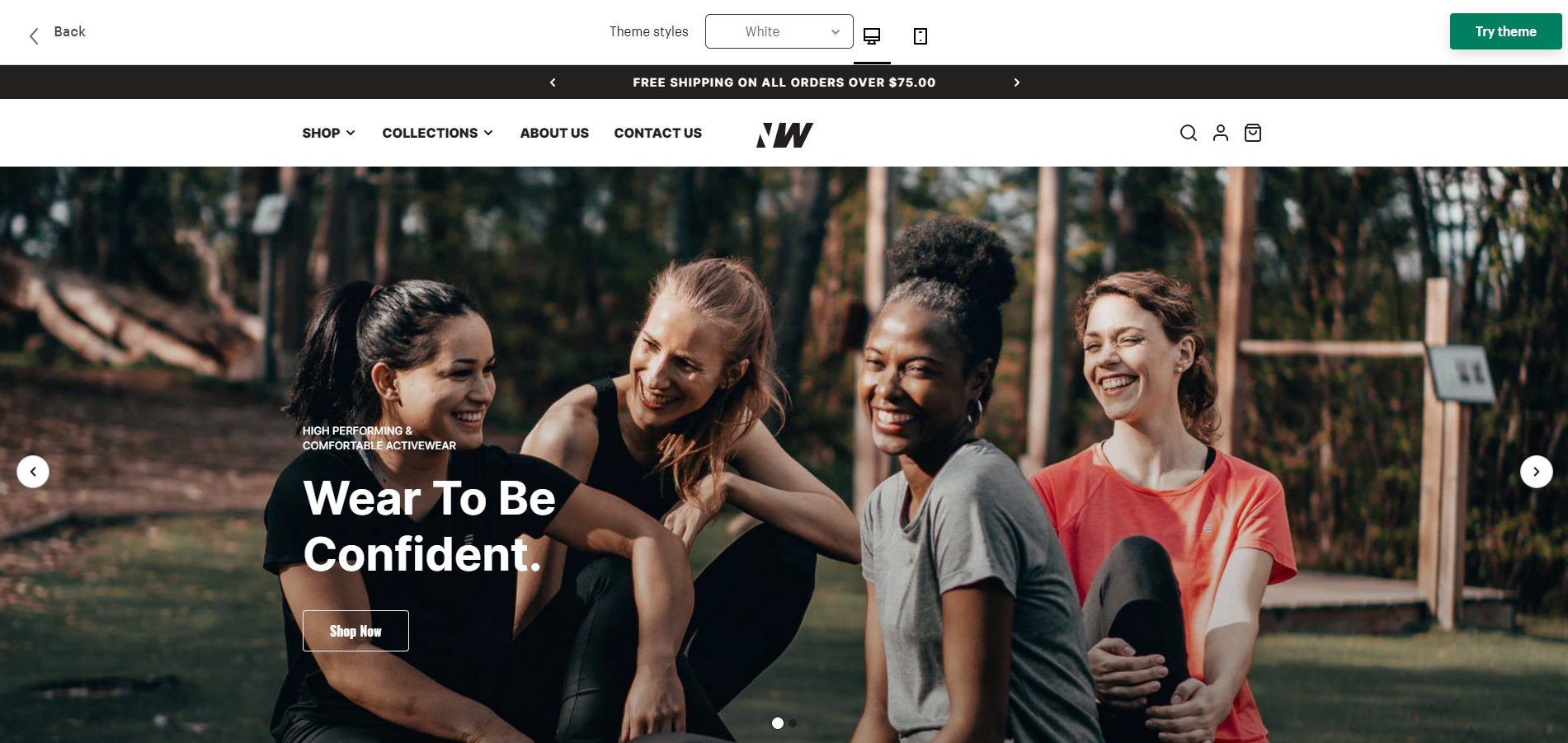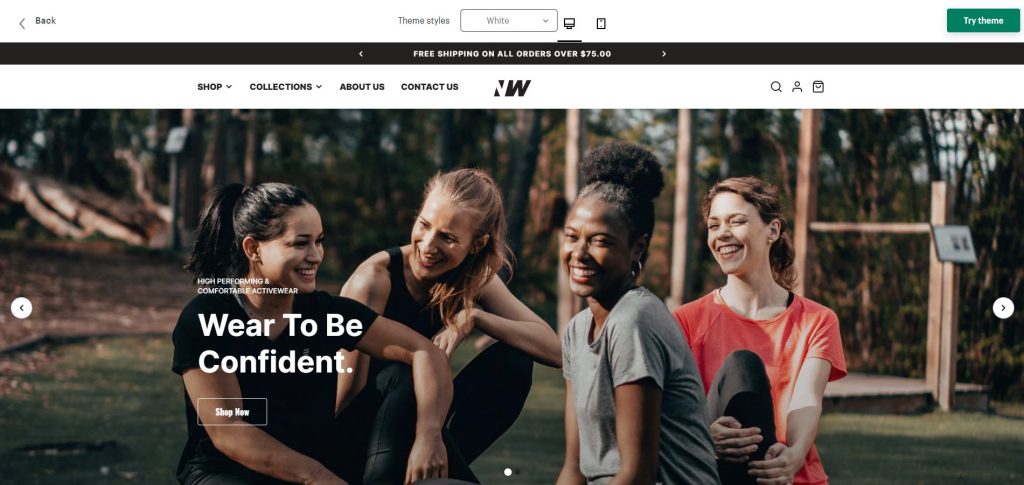 The White style, which is set as the default demo, showcases wearable items beautifully while creating a seamless shopping experience for your customers. Its versatile layout and elegant design make it a great choice for fashion, accessories, and lifestyle brands.
Apart from the White style, we release three eye-catching designs, including Brown, Green, and Dark styles.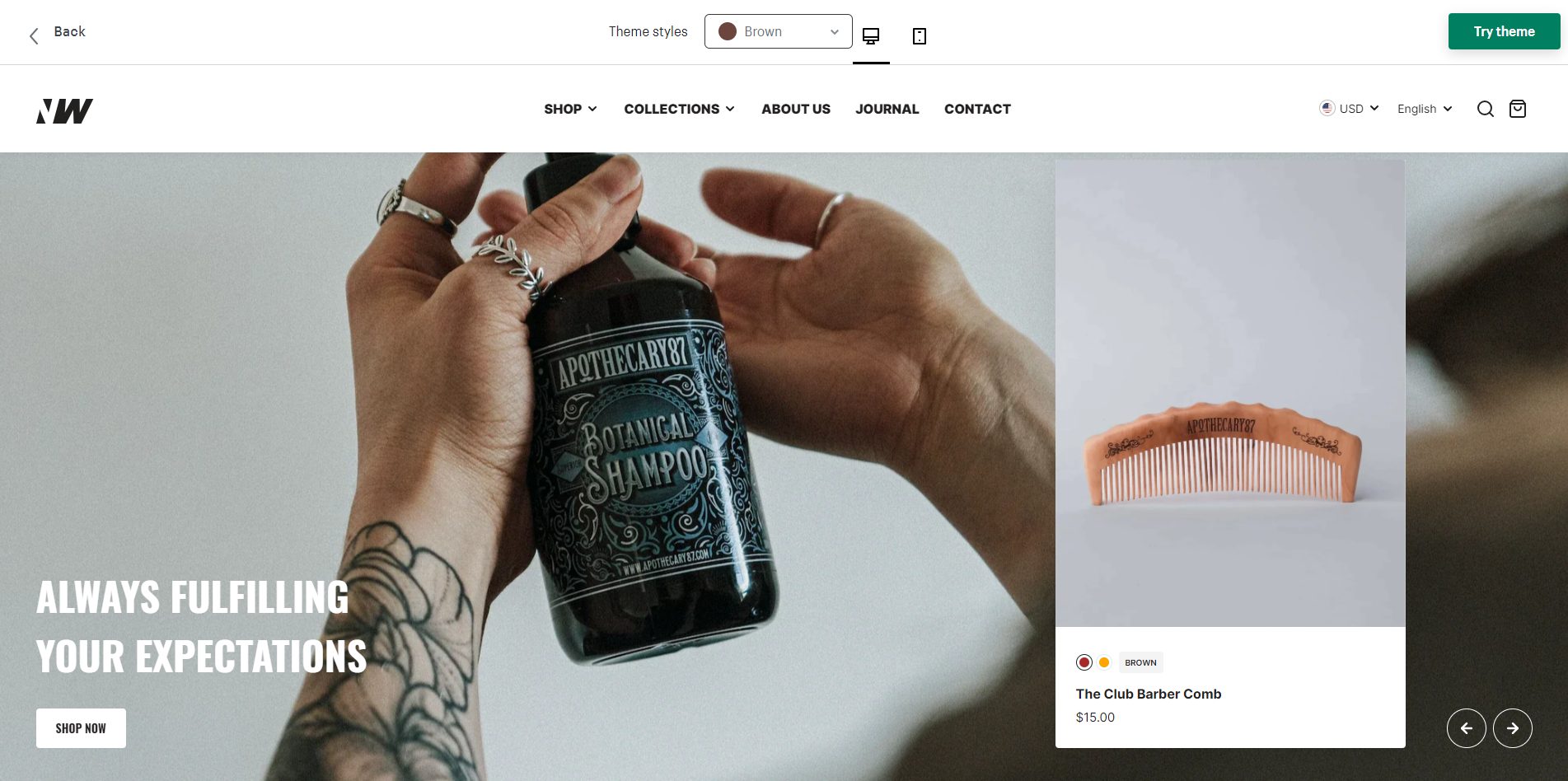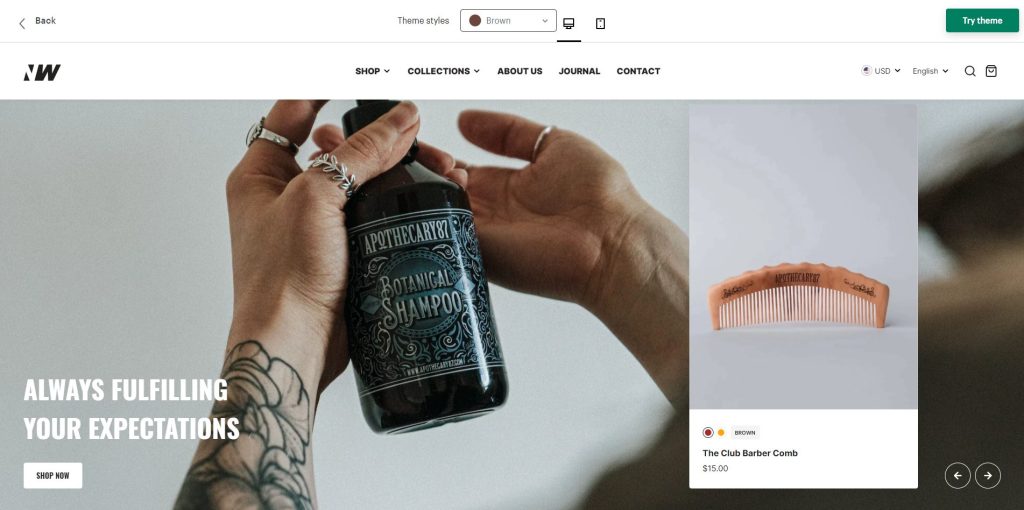 First, come to the Brown Style demo. This demo is tailored for stores specializing in personal care products. Its warm and inviting color scheme, coupled with stylish typography, creates a soothing atmosphere for your customers. This style is ideal for showcasing items like shampoo, combs, body scrubs, and shavings.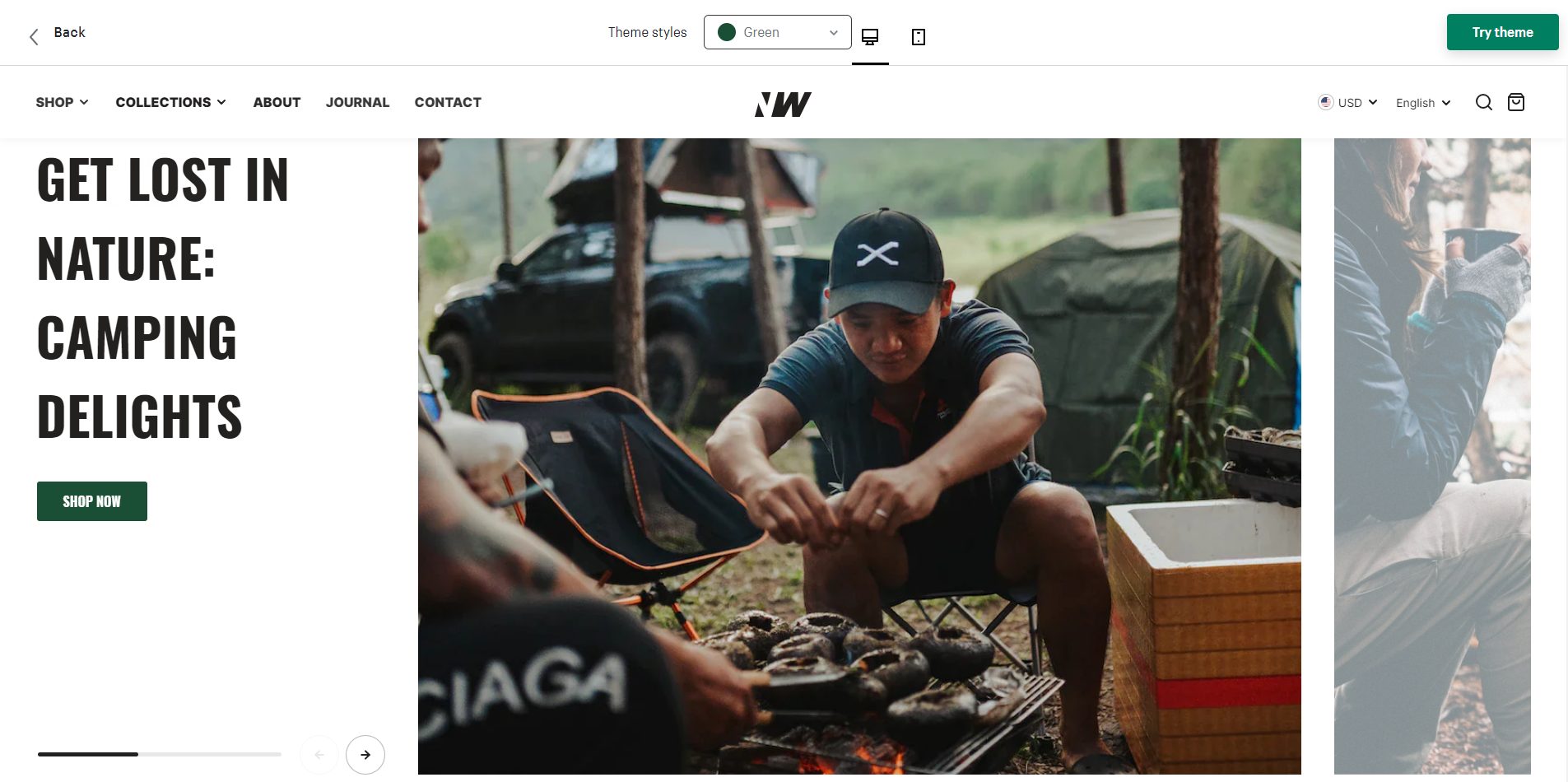 If you run an outdoor equipment store, the Green Style demo is a fantastic option. With its nature-inspired color palette and adventurous vibe, this style perfectly complements products related to camping, hiking, and outdoor activities. From blackout tents to camping showers and folding armchairs, this demo is designed to showcase your gear and capture the spirit of outdoor enthusiasts. With intuitive navigation and an engaging layout, the Green Style makes your customers easily explore and find what they need for their next adventure.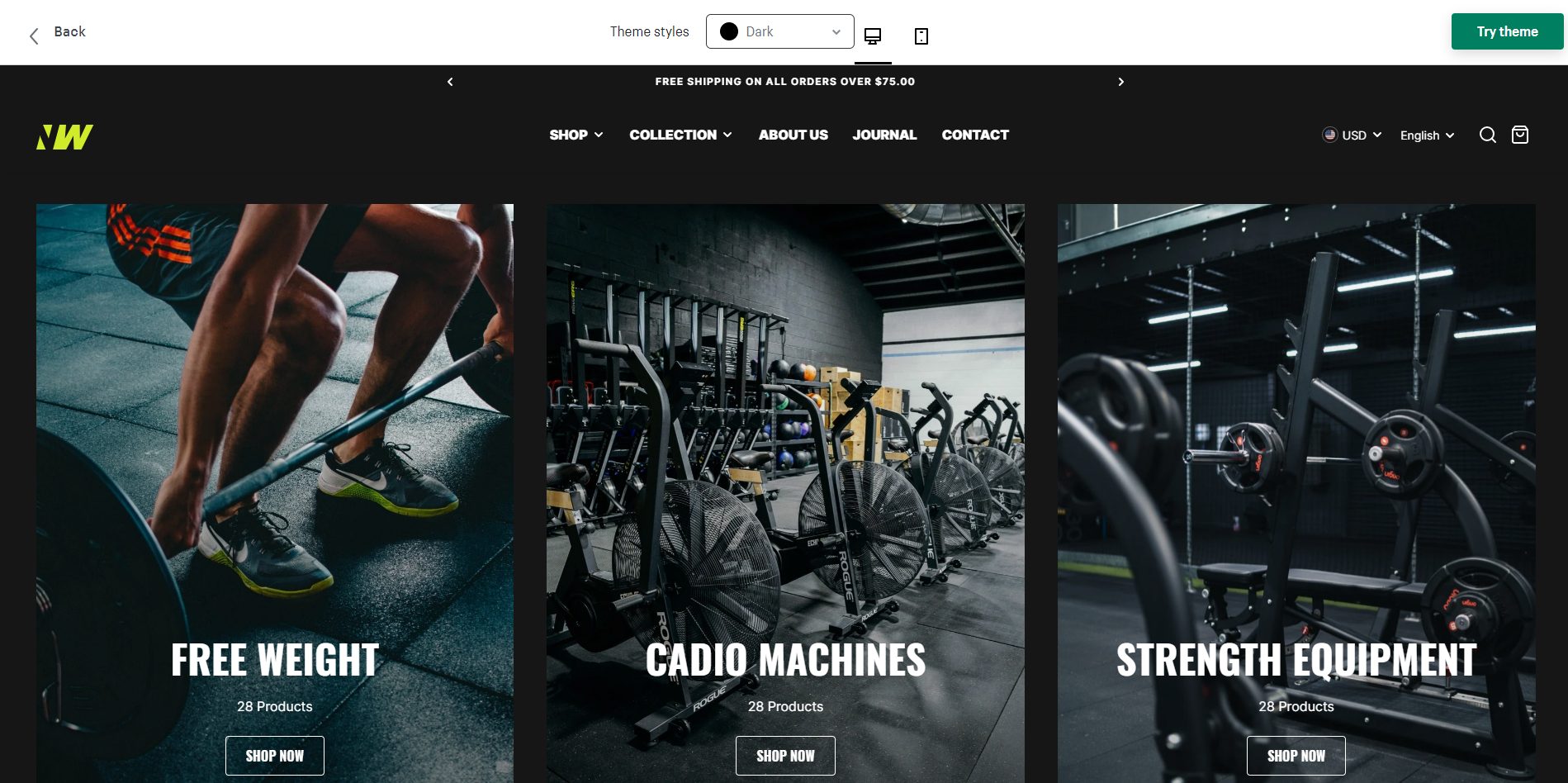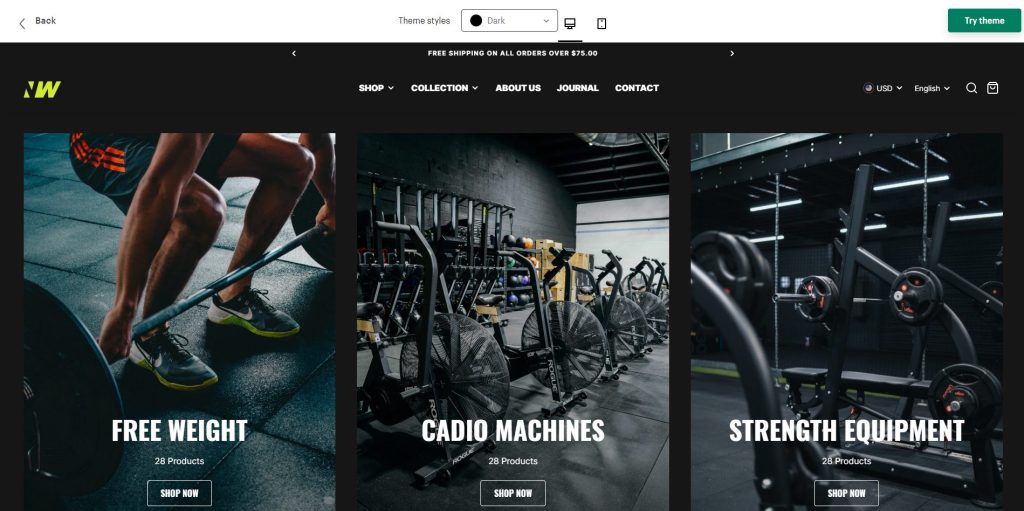 Lastly, the Dark Style demo caters to stores focused on exercise and fitness equipment. With its sleek and bold design elements, this style creates a dynamic and energetic look that resonates with fitness enthusiasts. The dark color scheme highlights your workout items and encourages a sense of motivation. Whether you sell gym equipment, workout apparel, or accessories, the Dark Style provides a visually striking and immersive experience that aligns ideally with the active lifestyle niche.
Enhanced Color Scheme Support
It is important to align your online store with your brand's identity. That's why our Neat Shopify theme has provided color scheme support for your website. With this update, we give you a chance to personalize your website's appearance by choosing from a wide range of color schemes. Taking advantage of our expanded color scheme options to experiment with new and vibrant combinations will help you create a visually stunning and cohesive online shopping experience. Don't hesitate to explore every possibility to make your website truly reflect your unique brand identity.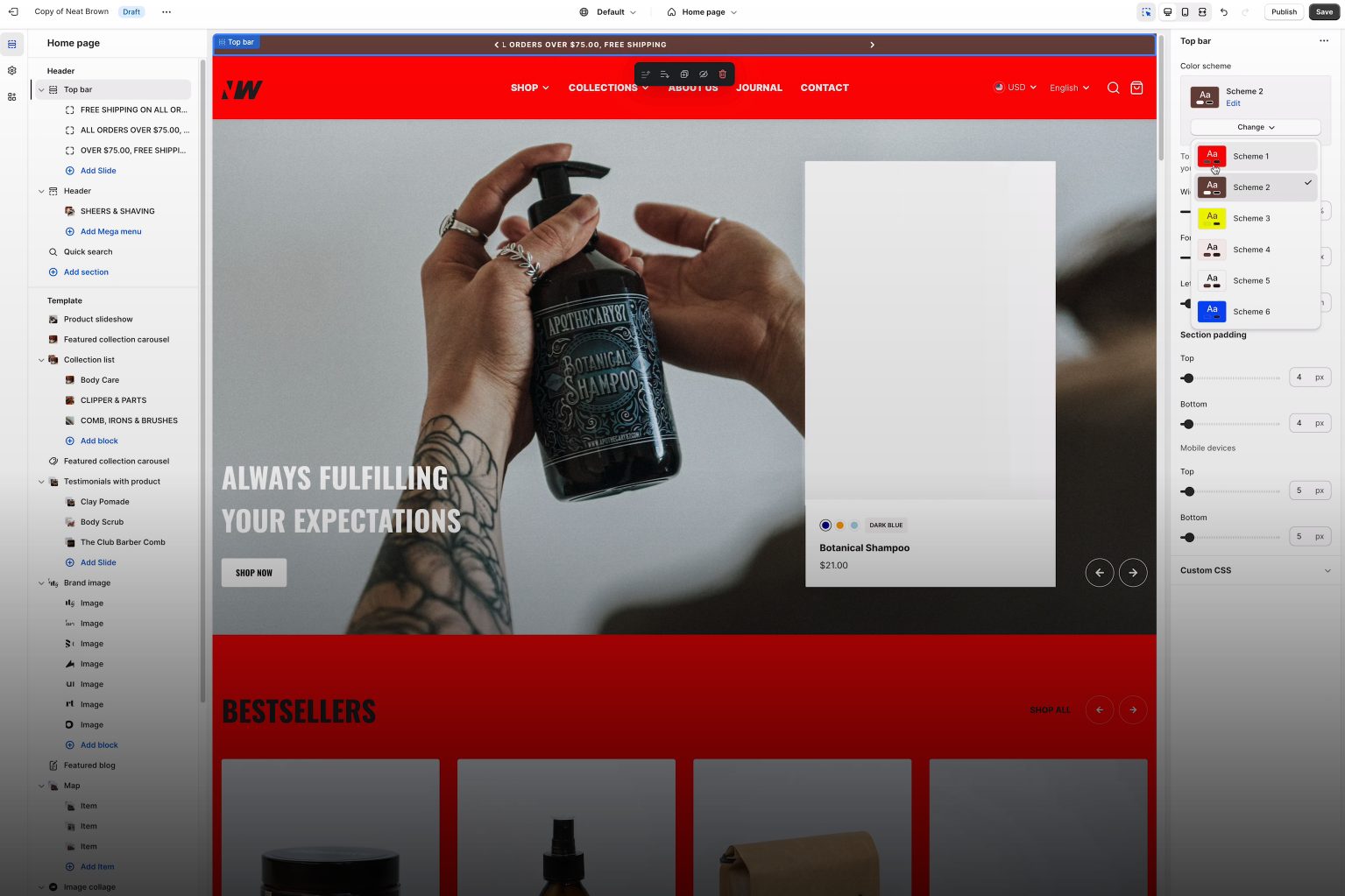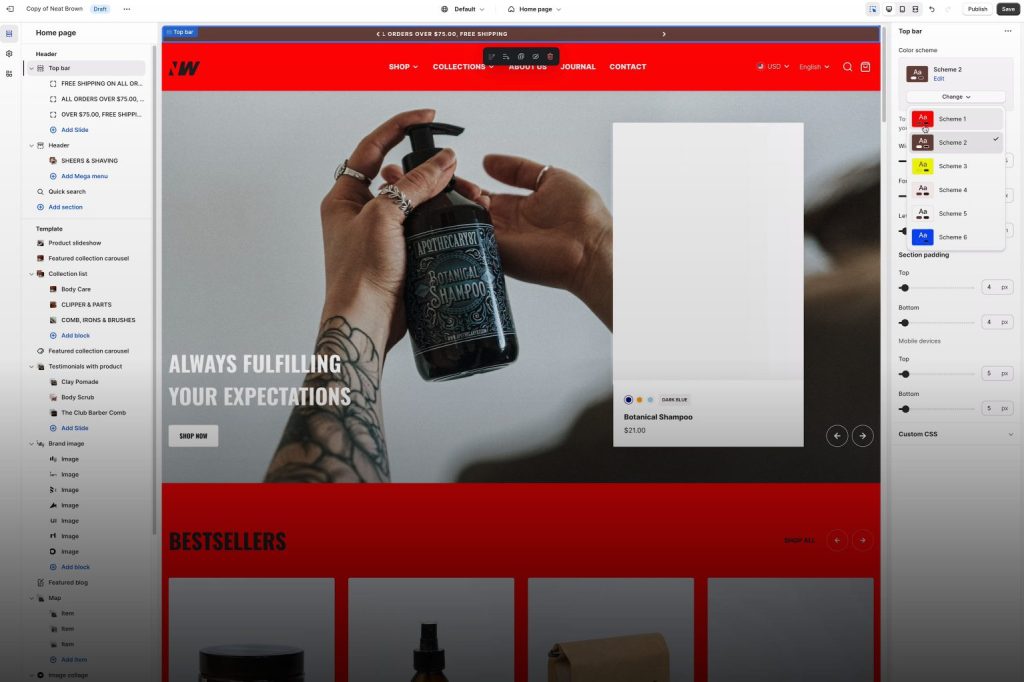 Please watch the video demo here to clearly understand the color scheme options of the Neat Shopify theme.
Release of 15+ New Sections
Flexibility and customization are essential for the success of every online store. Then, we are excited to introduce some of our new sections that have recently been added to the Neat Shopify theme. These sections provide you with additional options to showcase your products, highlight promotions, tell your brand story, and engage with your customers.
Now we'll show you the section names and illustration images as well. Let's see!
1. Testimonials with product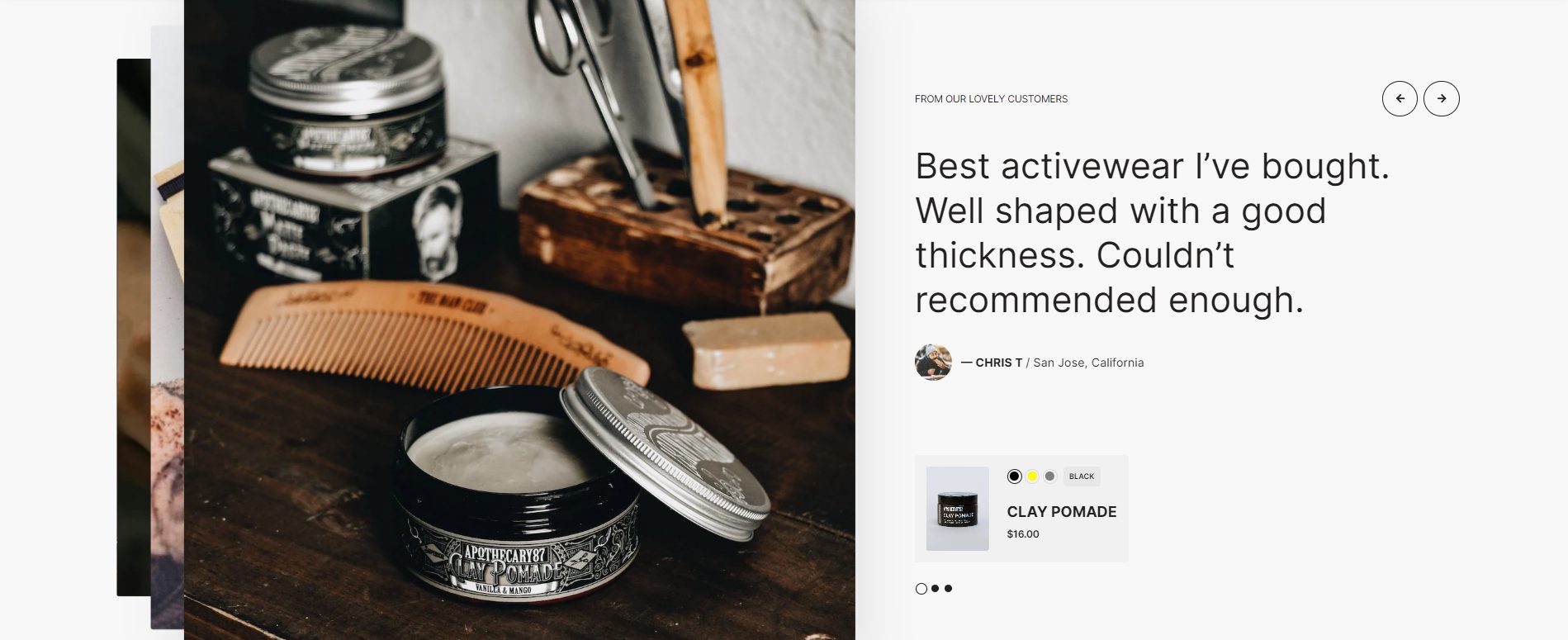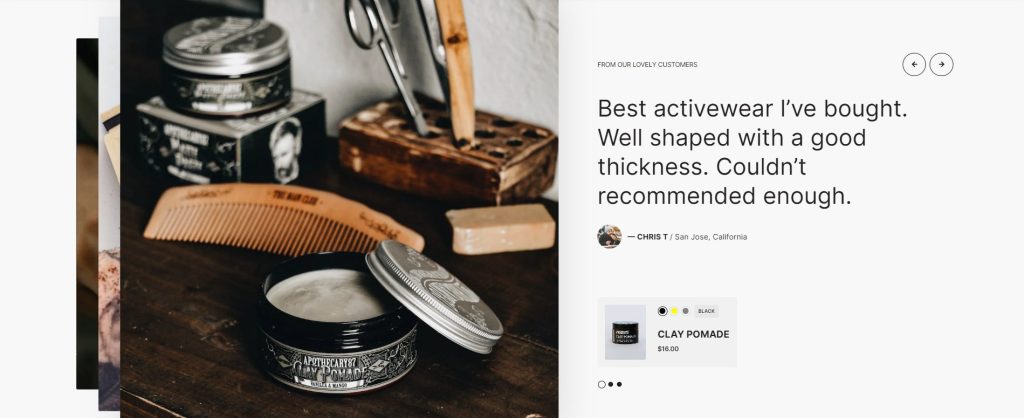 2. Image collage


3. Product slideshow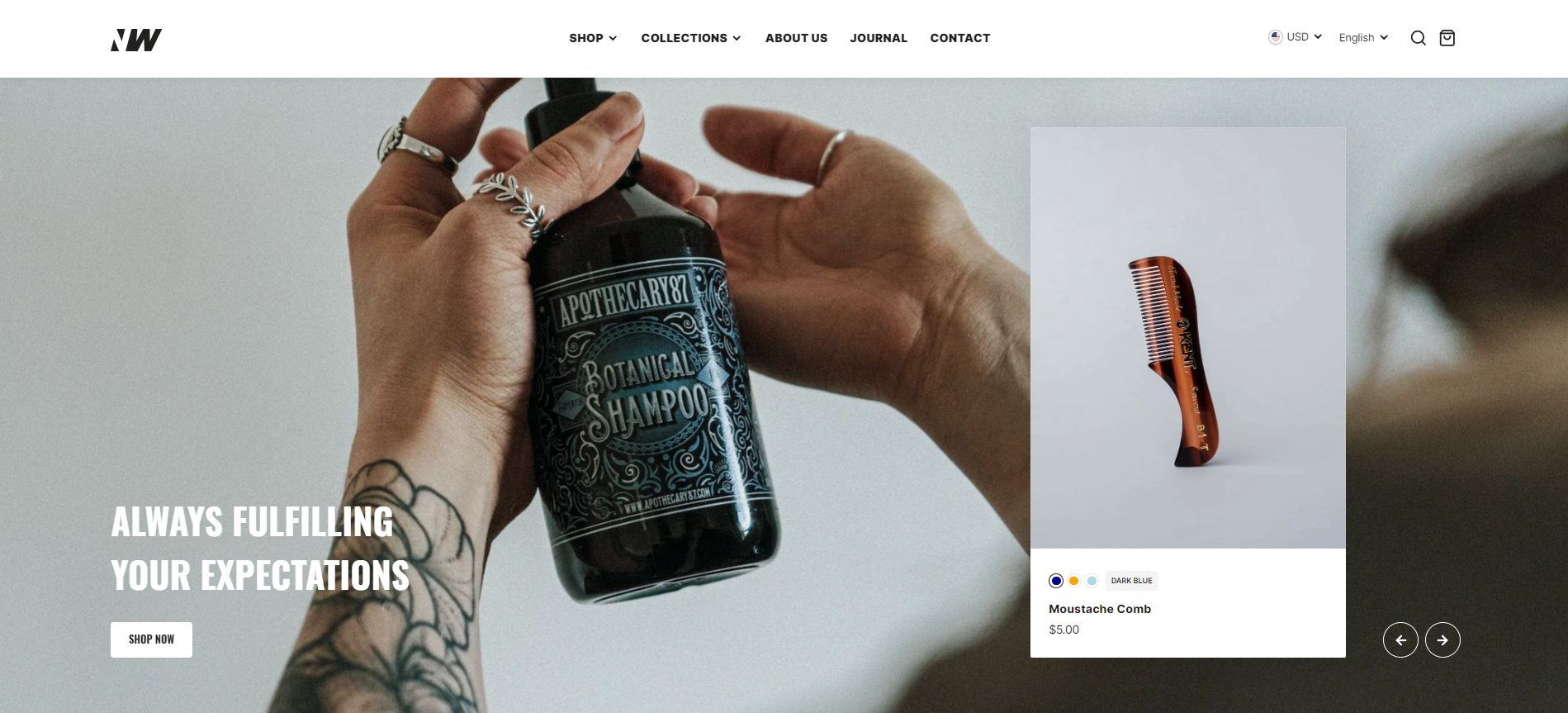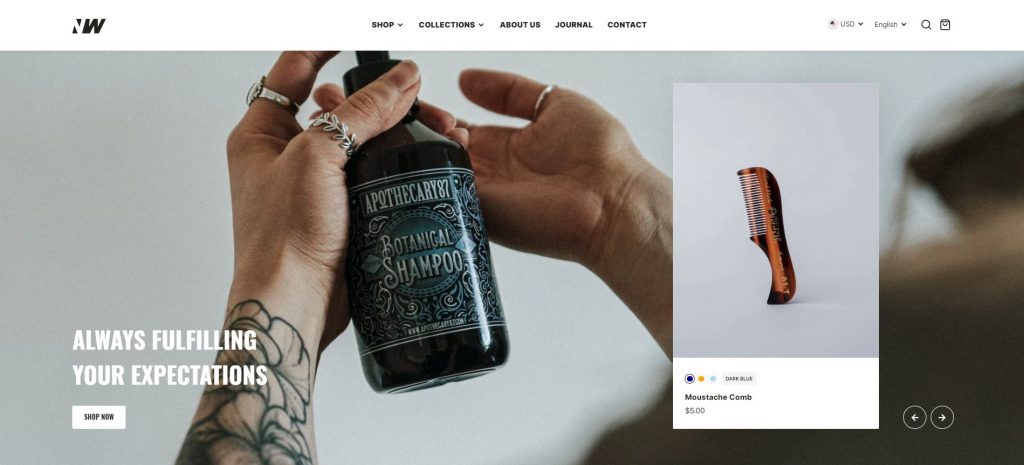 4. Map


5. Brand Image


6. Icon box


7. Split screen slideshow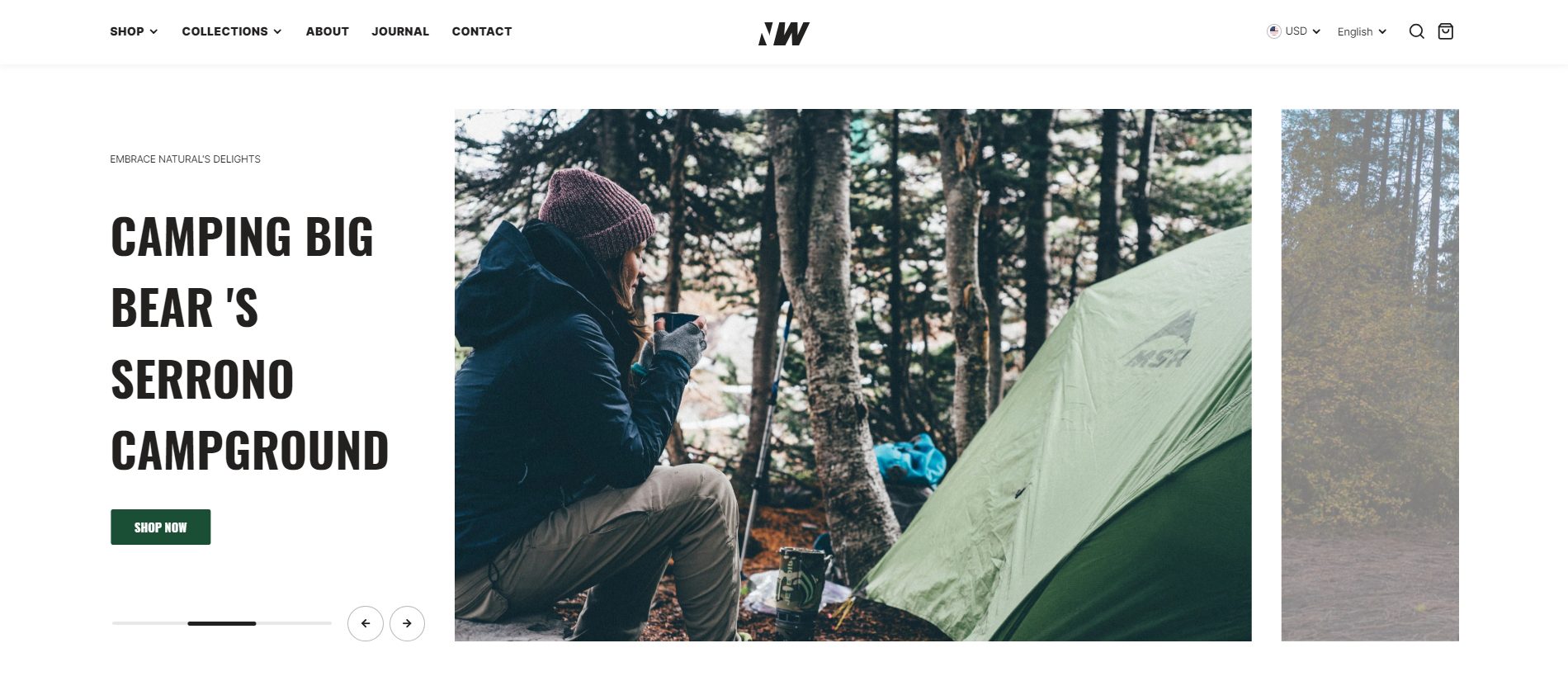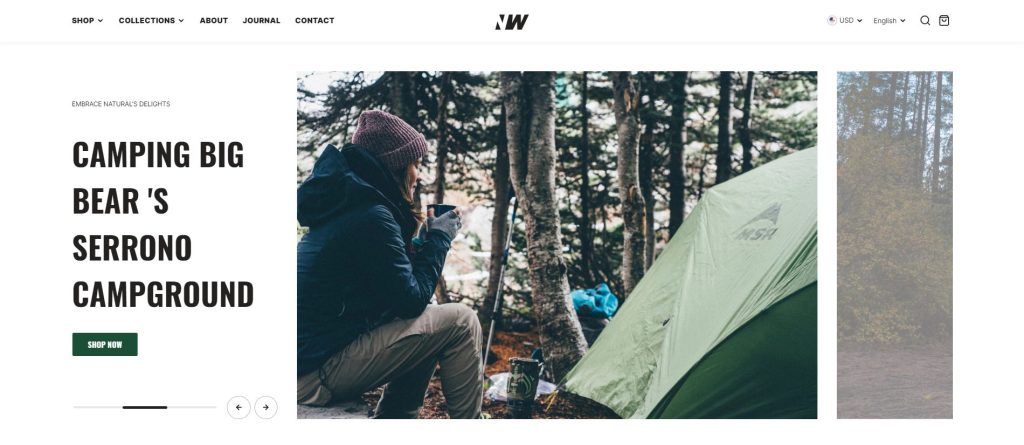 8. Image tab


9. Lookbook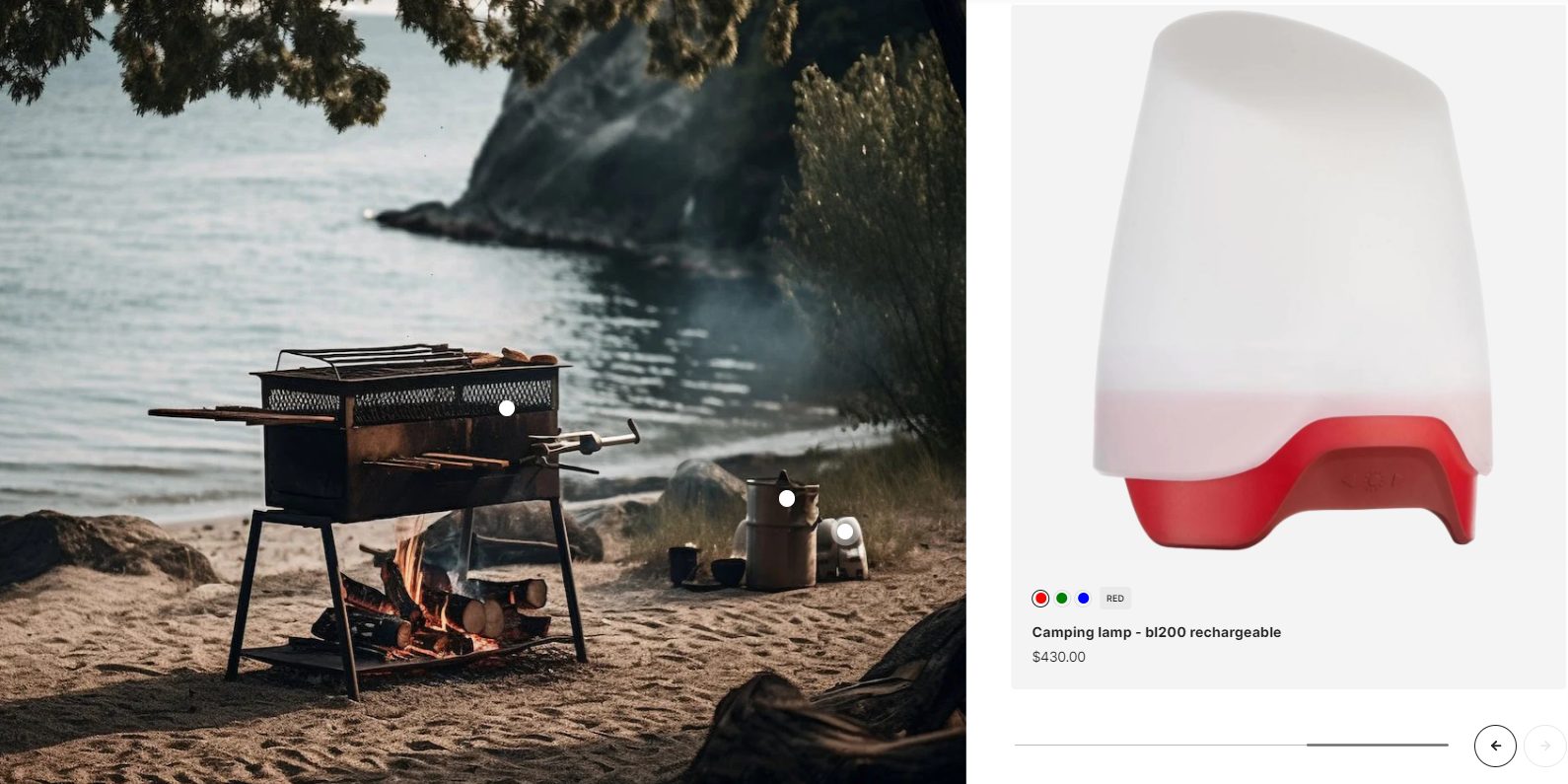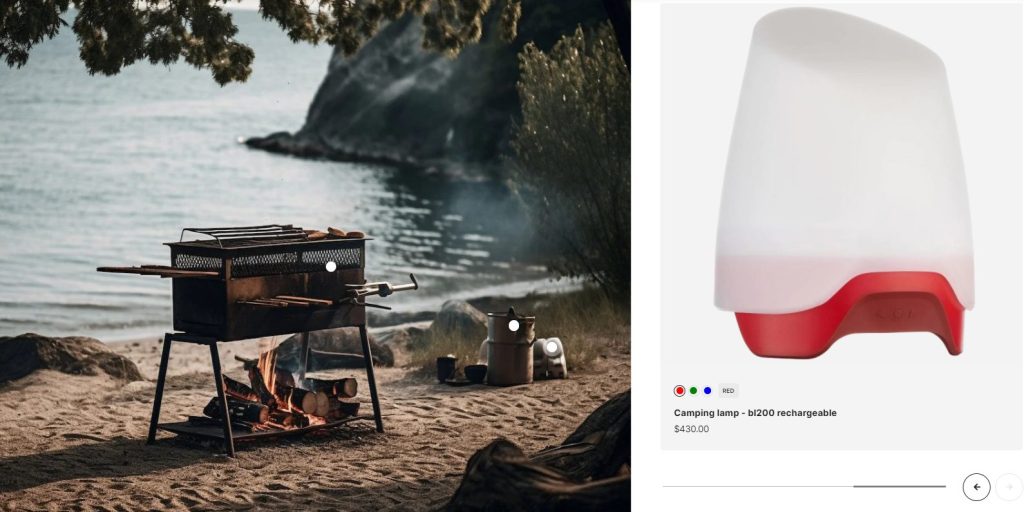 10. Countdown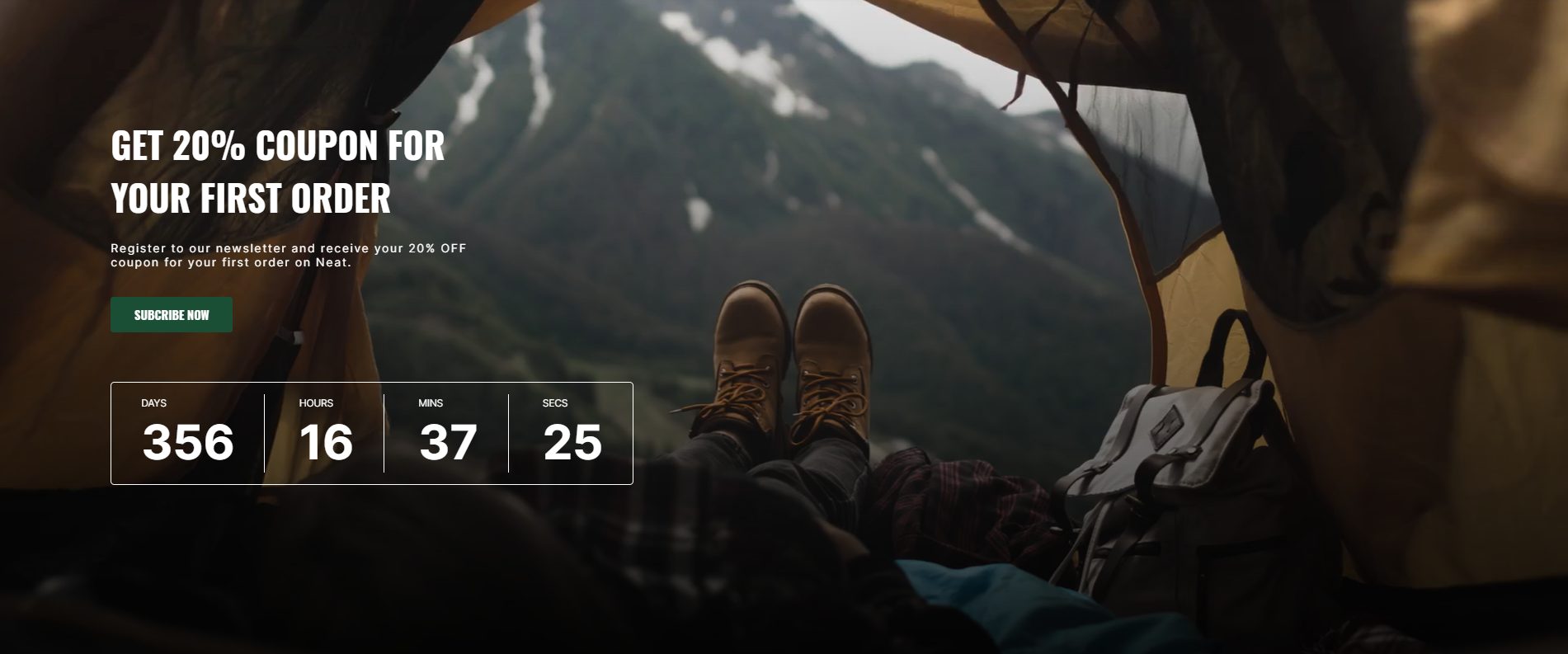 11. Featured product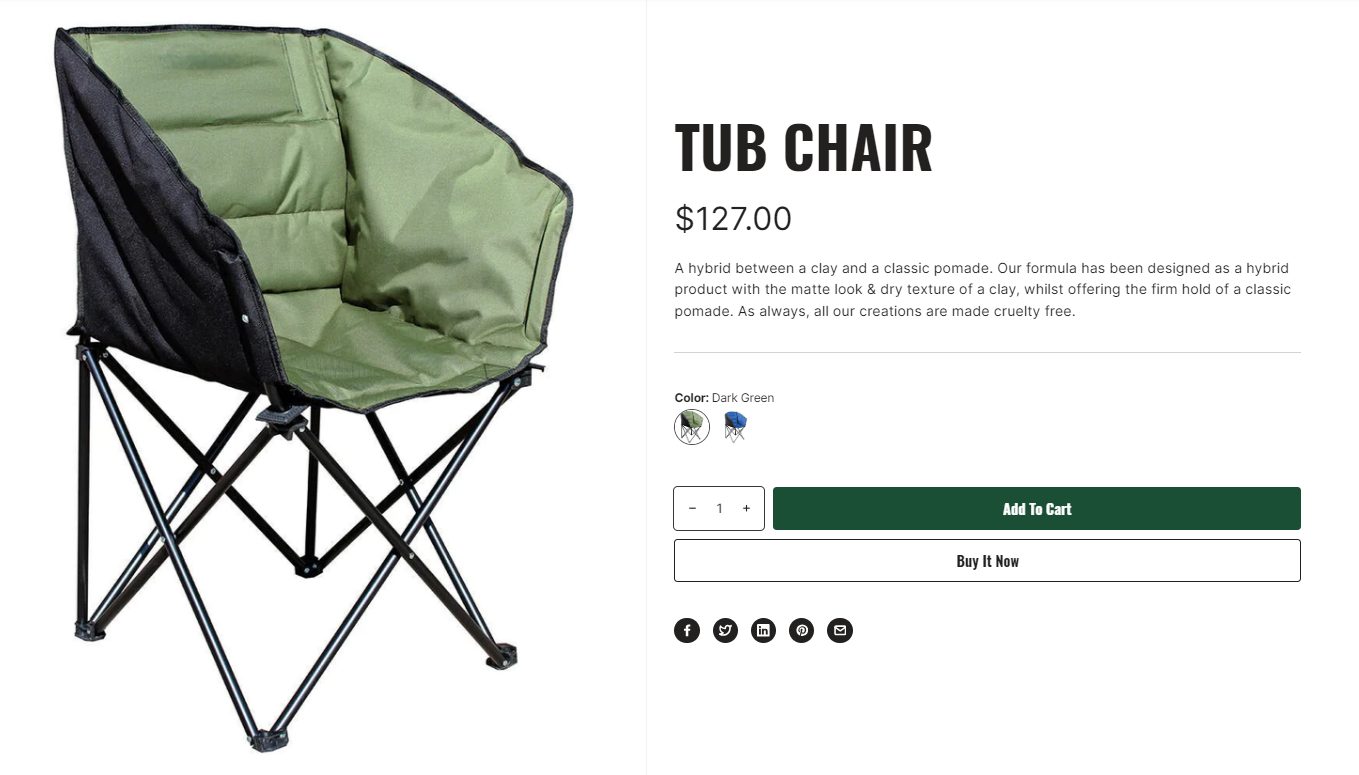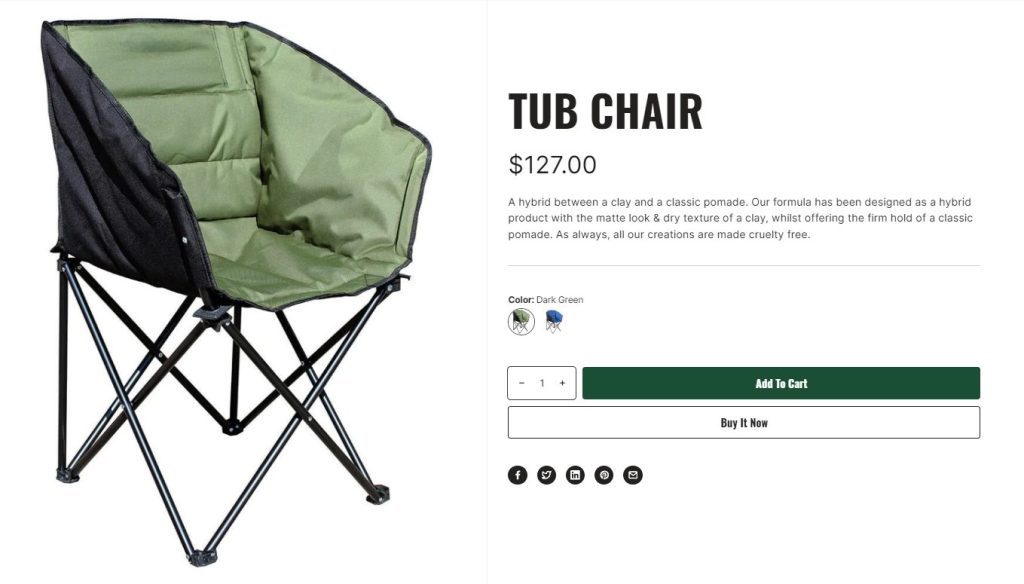 12. Image card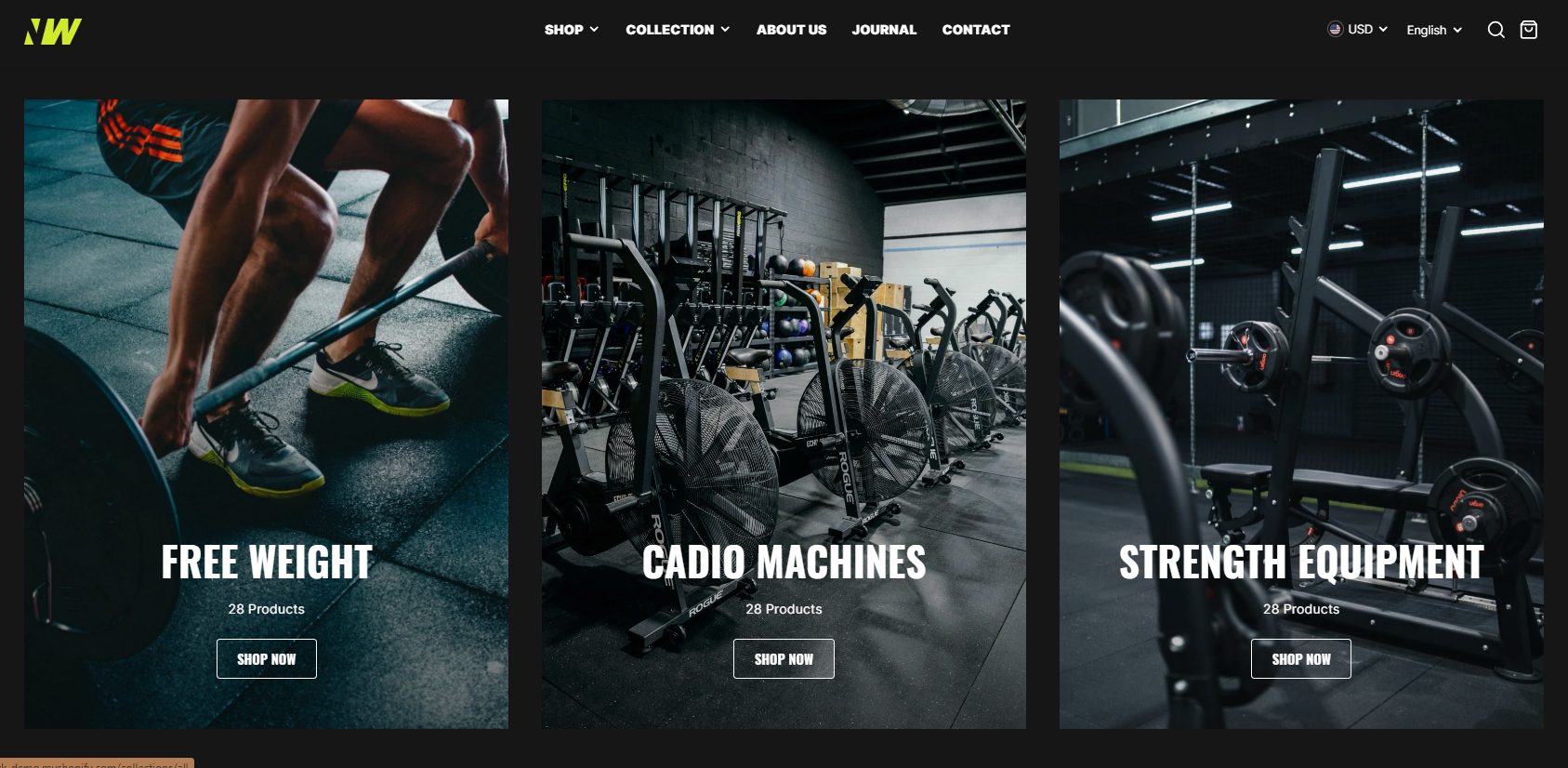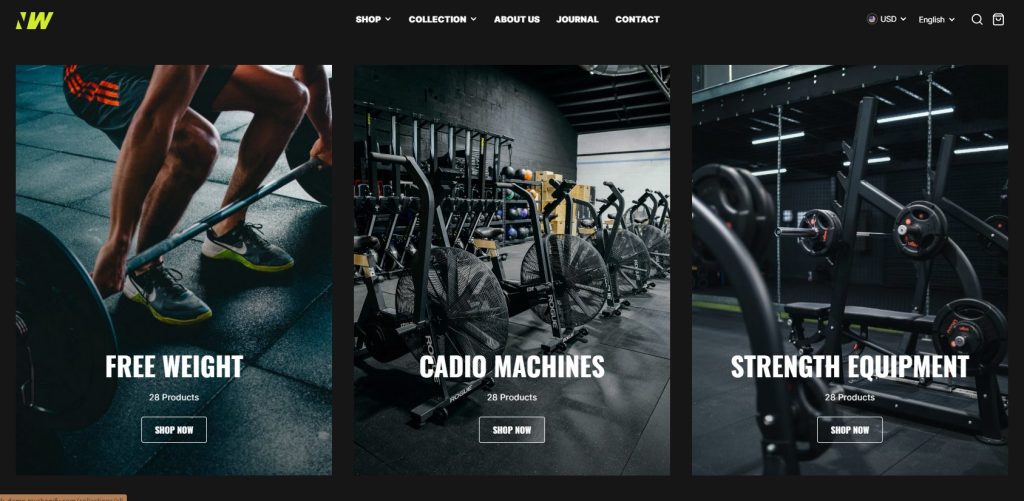 13. Collection tabs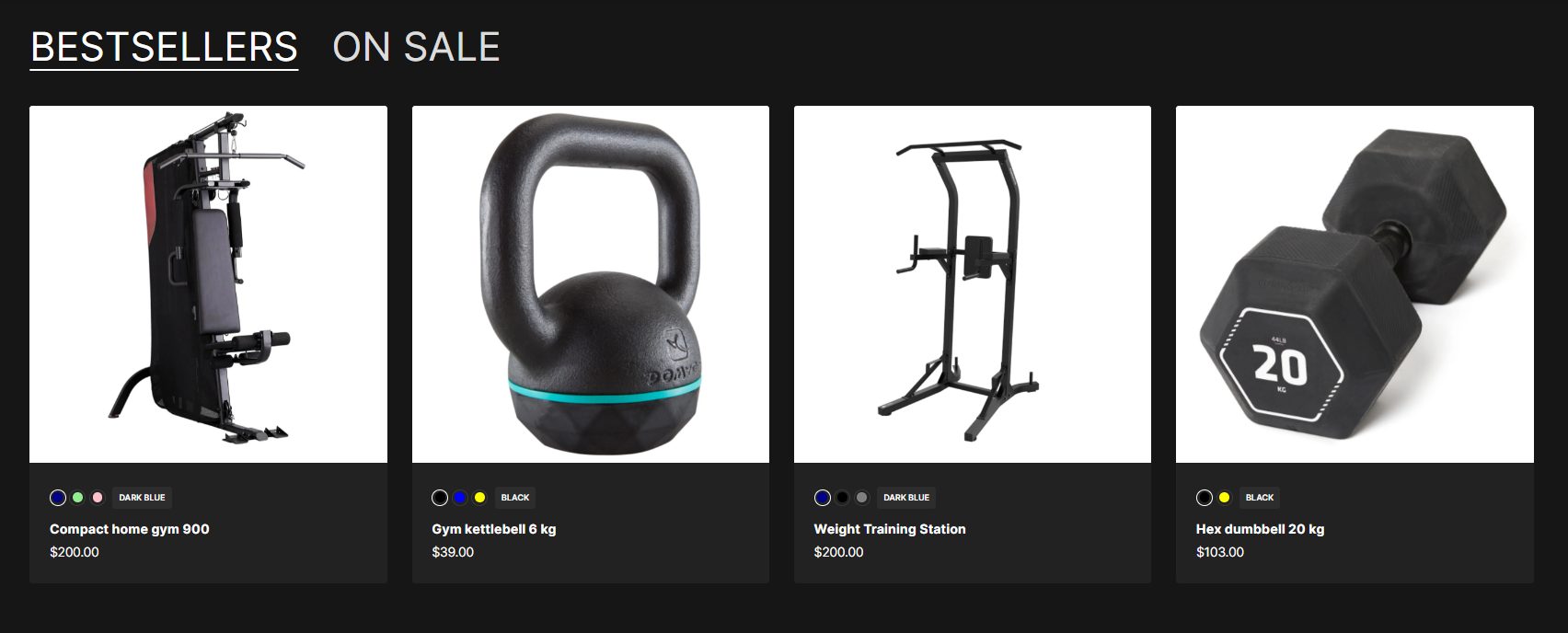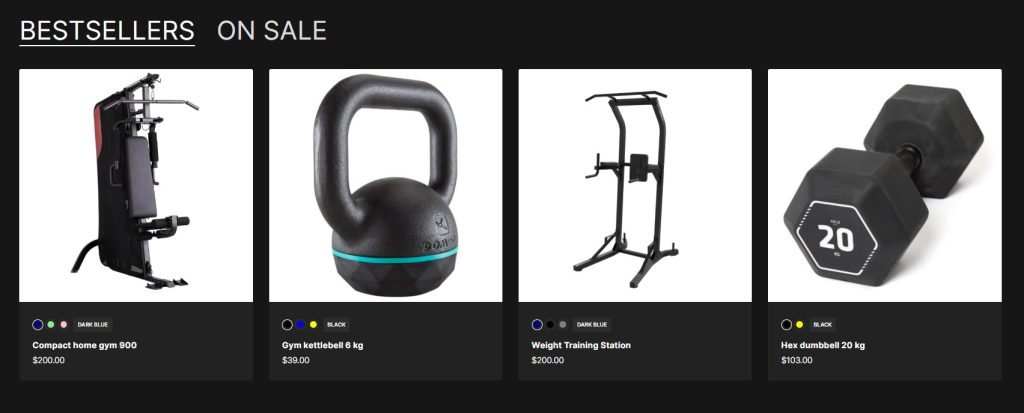 Newsletter Popup for Direct Communication
With this amazing feature, you can effortlessly connect with your website visitors and expand your subscriber list.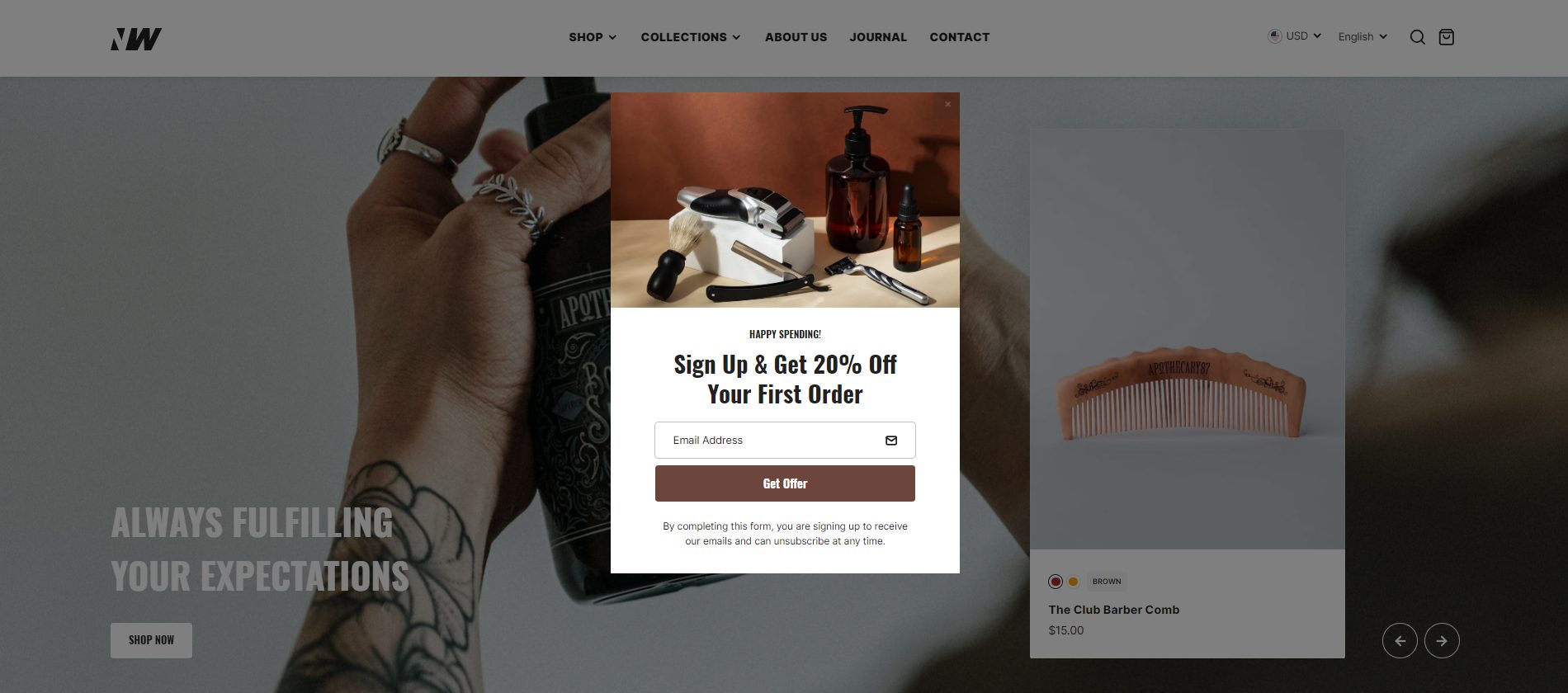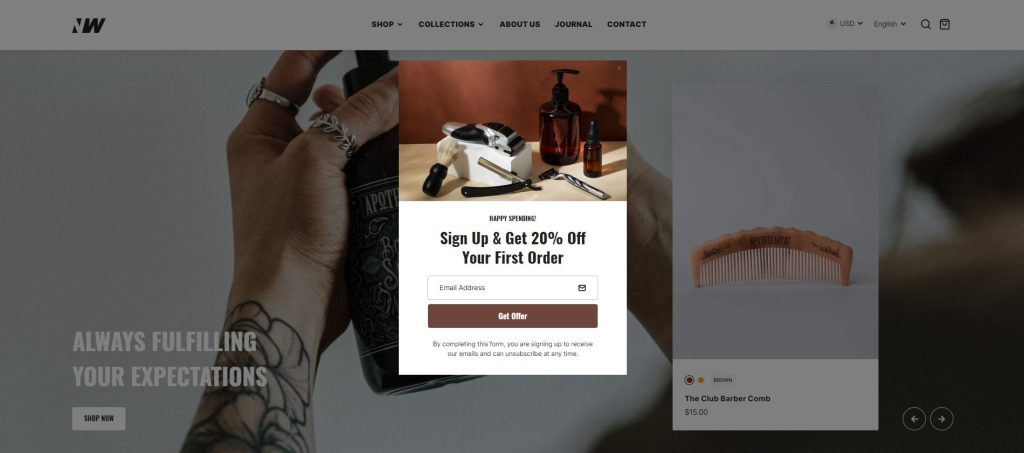 The popup appears strategically on the screen, capturing attention without being intrusive. You should customize the content and timing of the popup to align with your brand's messaging. It is recommended to show enticing incentives like exclusive content or discounts to encourage visitors to sign up for your newsletter. Using Newsletter Popup brings you an opportunity to communicate with customers, enhancing their engagement and boosting conversions.
Now, it's time to grow your email subscriber base and nurture customer relationships with this powerful tool.
Mega menus with text and images
The last feature updated in this Neat Shopify theme is Mega Menu, which is designed to enhance navigation and improve user experience on your website. With two options available – text and image mega menus – you have the flexibility to create visually appealing and highly informative menus.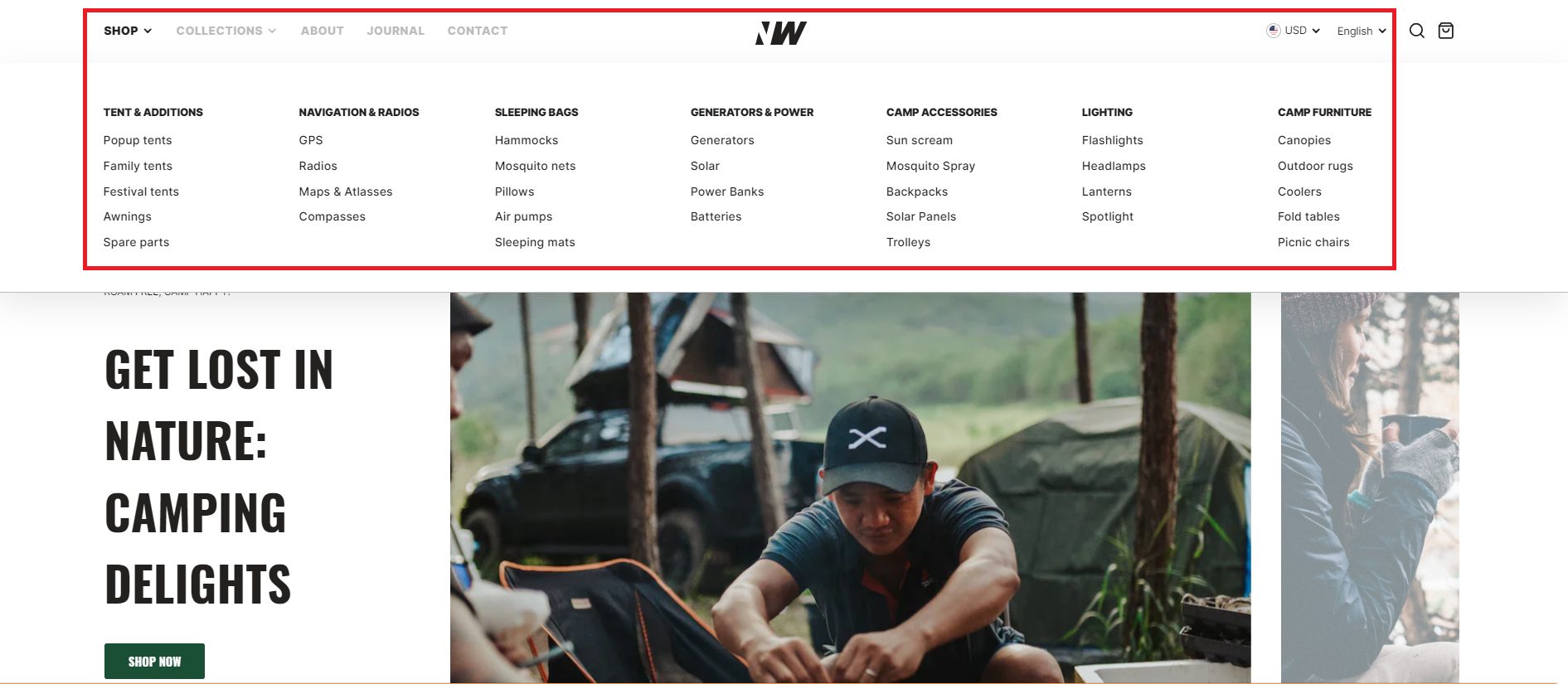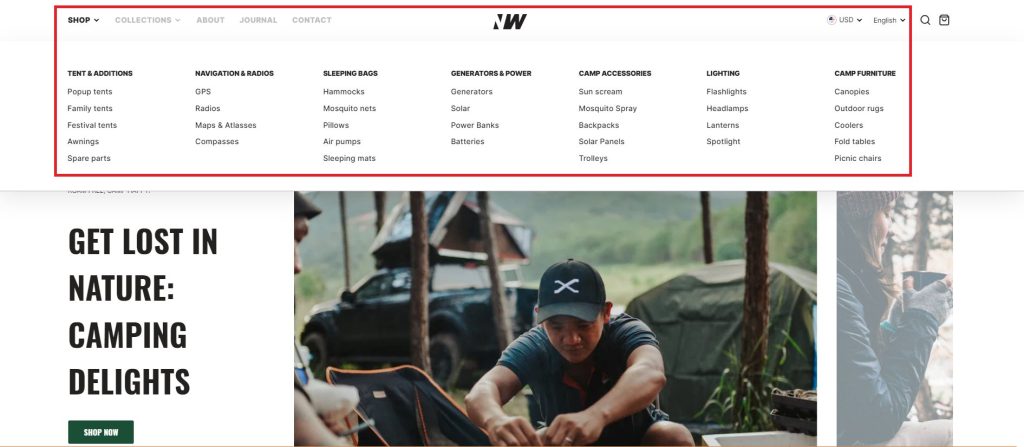 The text mega menu allows you to display comprehensive text-based menus with multiple levels and subcategories, making it easy for visitors to explore your site.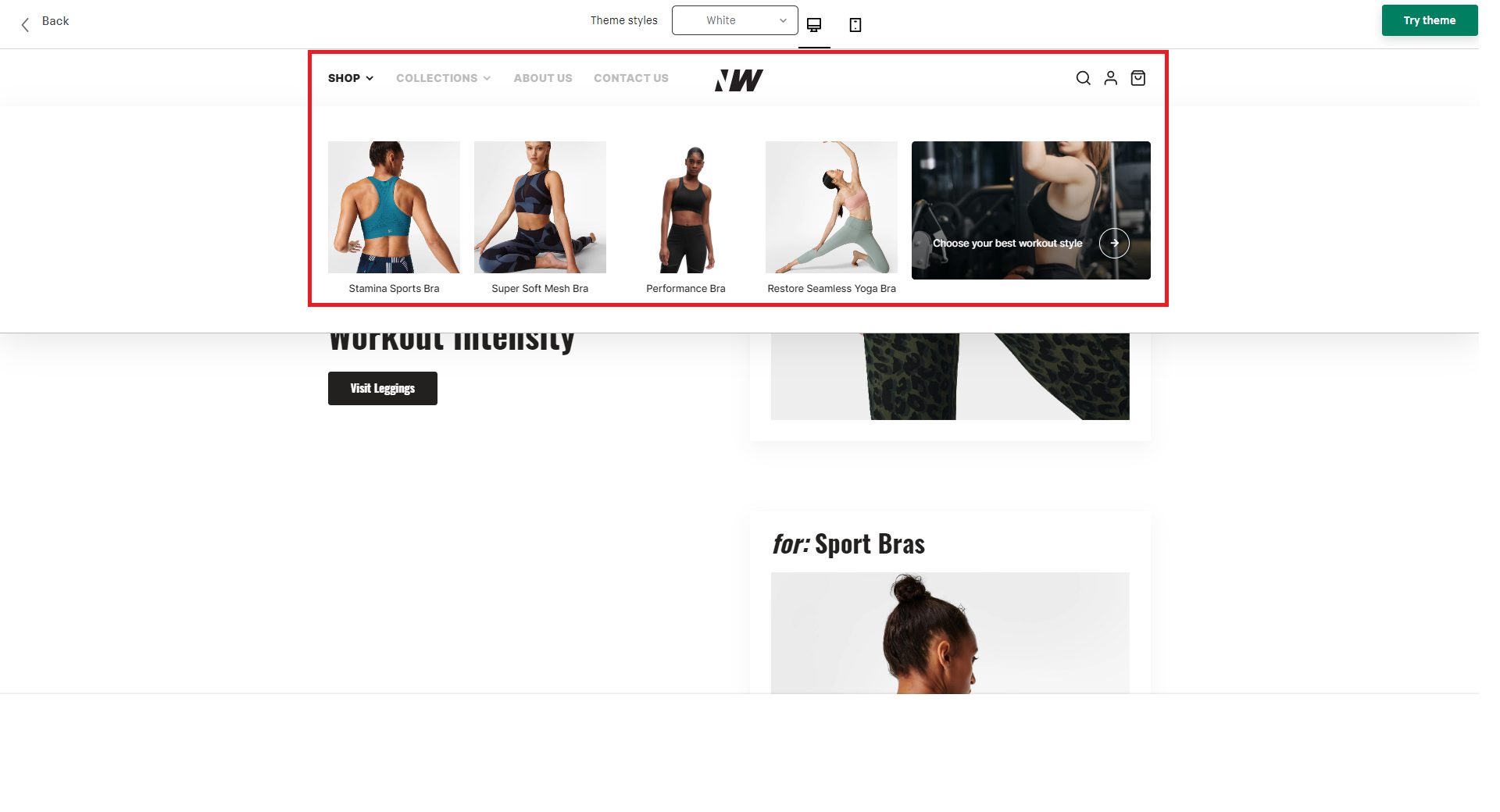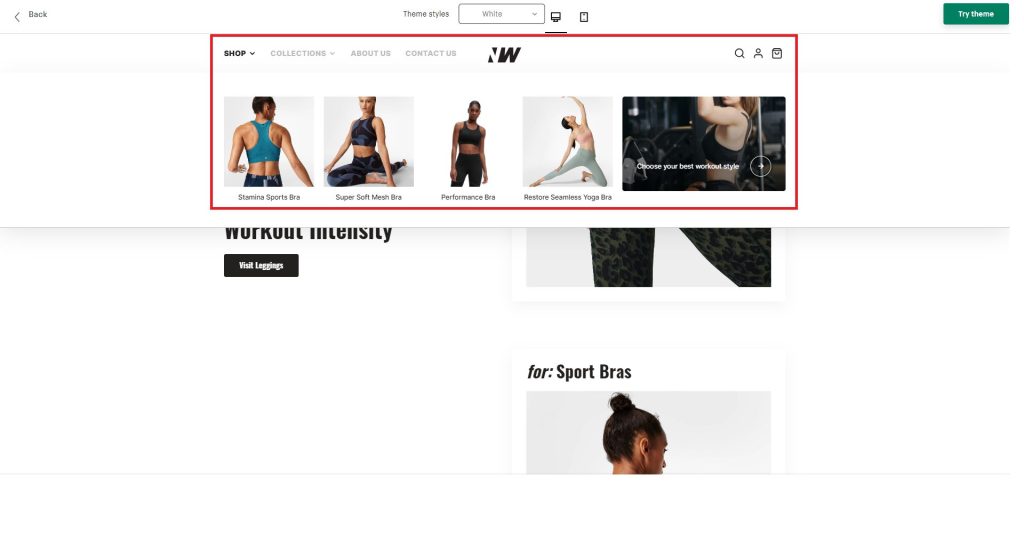 Meanwhile, the image mega menu enables you to showcase enticing visuals alongside menu items, providing a visually engaging browsing experience.
For a Final Word,
The Neat Shopify theme offers a range of powerful features designed to elevate your online store. We believe that these enhancements will empower businesses to create visually stunning websites, engage customers effectively, and ultimately drive growth and success in the competitive e-commerce landscape.
Visit our store to explore more Shopify themes.