We offer The Best Premium WordPress Themes
Select your favorite themes from our library of best WordPress themes.
Best Premium WordPress Themes from BoostifyThemes
WordPress Themes are pre-designed layouts for WordPress, one of the most widely used content management systems for blogs, media sources, and eCommerce businesses. 
These templates are tailored solutions for starting from scratch or quickly updating an existing web resource.
Are you seeking a collection of perfectly functioning WordPress themes for your website? So you've arrived in the right place.
BoostifyThemes offers the quickest premium WordPress themes and top WordPress plugins which you are seeking. It also has a range of flexible WordPress themes that you can search to discover the right theme for your blog or business, no matter which field you're in.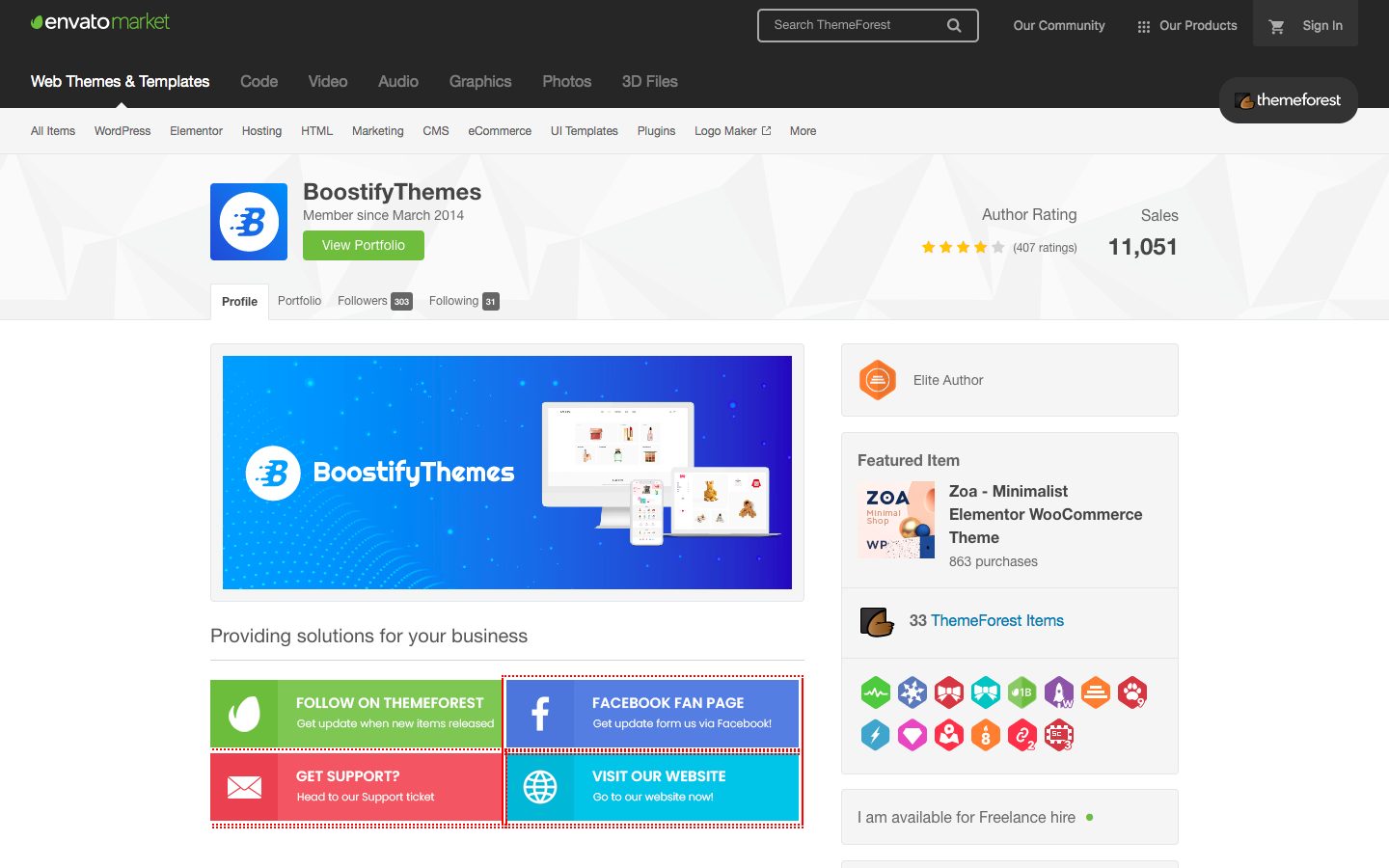 Free vs Premium WordPress themes: What should you choose?
Free themes are usually created by independent developers with very little or even support. In reality, some high-quality providers will occasionally release free themes as a draw to their premium services.
Pros
Totally free

Installing free themes is a breeze

Include a small set of features making themes leaner and thus improving the speed of your website.
Cons
Themes from the official WordPress.org theme directory have been subjected to a thorough review
Documentation is rarely included
Support is often limited
It lacks advanced customization options
Coding skills are needed
Few or no updated lead to potential security flaws.
Premium WordPress themes are generally costly for some reasons such as a lot of features, responsiveness, and excellent support from the provider. Premium WordPress themes, of course, are often expected to have a greater quality level throughout when compared to their free versions.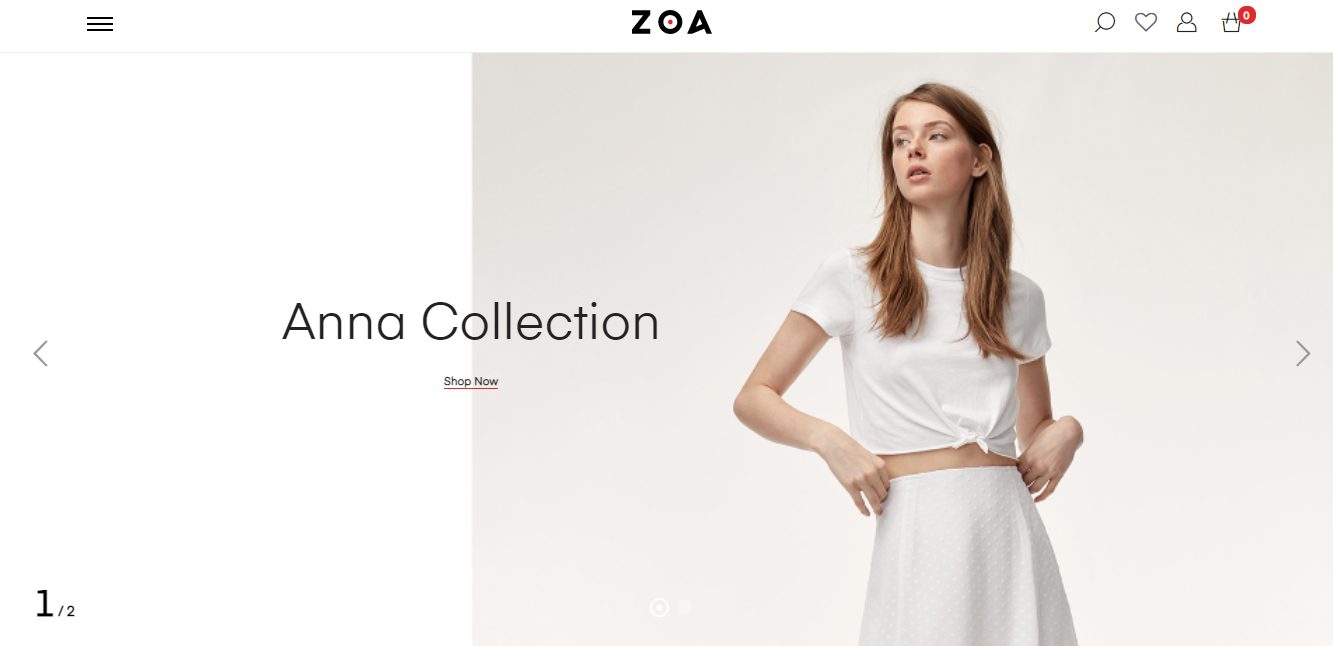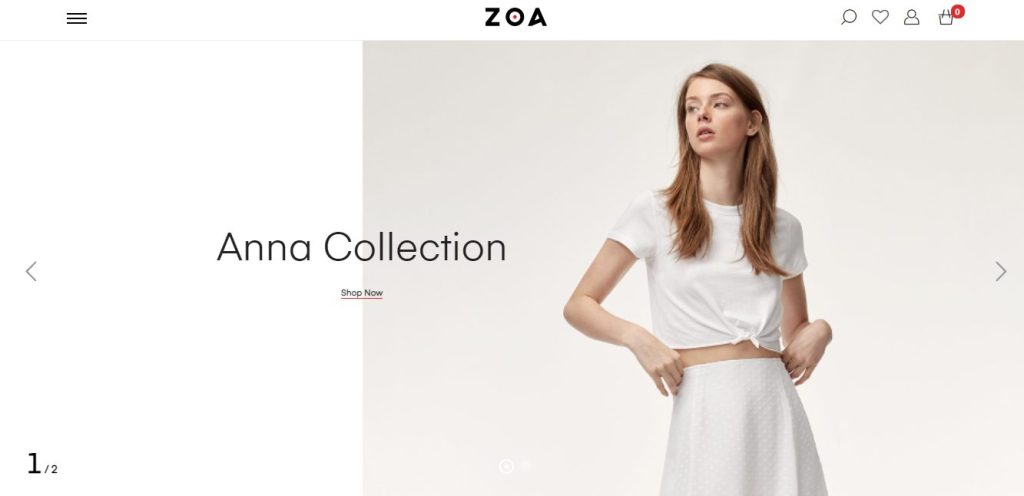 Pros
Include a full set of extensive features with customization options and third-party app connections

There is no requirement to go through an official review procedure

Despite its feature depth, it is developed with high speed

Excellent customer service, as well as instructions to help you get started.
Cons
Premium themes may be costly

There may be a much more frequent update cycle
It's ultimately up to you to decide whether to use free or premium WordPress themes. However, we believe that the advantages of using a premium theme much outweigh those of using a free theme. As a result, if you can afford it, we recommend going with the best premium WordPress themes.
WARNING: Avoid Pirated/Nulled WordPress Themes
When your budget is tight, it's easy to install a pirated WordPress theme (also known as 'nulled themes') rather than a free version or waiting till you can pay for it.
That might prove to be a costly error for the following reasons:
They will have hidden hyperlinks to a website you don't recognize or trust, which will have a bad influence on your SEO.

They contain unwanted extras like viruses. Infecting expensive products with malware and giving them out for free is a common way for viruses to spread.

If you download a nulled theme, the developer links will be broken, and you will be unable to update the theme.
​​Which Elements You Should Consider to Buy the Best Premium WordPress Themes
Your website will resize to any device's screen resolution, hiding unneeded content. Since all users will experience the site the same way, the UX and SEO will improve.
For WordPress themes, speed is critical. Therefore, your picked WordPress themes need to be designed with speed in mind.
3. Compatibility With Other Plugins
Several WordPress themes will also come with additional plugins that will enhance the functionality of your website. Depending on the sort of theme you've installed, the plugins will be different.
4. Cross Browser Compatibility
You don't need to manually test anything in multiple browser versions and systems. Make sure your website displays and operates the same in all browsers before making changes.
5. Multiple theme options
Change the theme's look by utilizing non-standard settings. Make your website stand out with over a hundred essential features available through the Customize editor.
Any support you receive needs to be on a best-effort basis.  If you're fresh to WordPress and run into a problem, you may have to wait days for a response to a support request or figure things out on your own.
Custom widgets:  You may see the changes as they happen by using the Preview option

Multilingual support: No coding is required to translate your website into other languages and make it multilingual in minutes.

Documentation included:  You can read through neatly organized documents that cover and clarify various bases.
How premium WordPress Themes from BoostifyThemes can satisfy users' needs
You purchase both peace of mind and the theme itself when you purchase a BoostifyThemes theme. This comes from knowing that your themes are top-notch, safe, new WordPress premium themes that have the most up-to-date coding, SEO best practices, and page builder and design schemes.
You also get the assurance of continuous support, excellent documentation, and the confidence that you won't be on your own if something goes wrong. While there is a cost associated with that, peace of mind is truly priceless!
Outstanding Features of BoostifyThemes's Themes
BoostifyThemes provides a variety of themes that are fully integrated with a variety of plugins. You have complete control over the themes, allowing you to customize your blog or online store to your liking.
The following are the main powerful features that BoostifyThemes offers:
Responsiveness

. Every one of BoostifyThemes's themes which are mobile-friendly is the best premium responsive WordPress themes. All gadgets are compatible with it. Improve your website's user experience and attract more visitors.

Elementor Page Builder.

A drag-and-drop page builder designed with the user in mind. It will free up your time and unleash your creativity without requiring any programming knowledge.

Better SEO.

All titles, headers, and other meta tags have been thoroughly adjusted to match Google's preferences. Google structured data is used extensively to improve the appearance of your site in Google search results. Other shortcodes have been written by the developers in addition to blog posts.

Speed Optimization

. BoostifyThemes almost offers lightweight themes to speed up your websites. BoostifyThemes team has been constantly optimizing the code since the beginning to ensure that it has fewer requests, fewer database queries, less CSS and JS, and loads quicker. The biggest objective of BoostifyThemes is to develop methods to make it better than the others.

Unlimited Customization.

Any BoostifyThemes theme allows you to completely alter any element on the website. You can quickly change the theme's appearance by upgrading the font, logo, or navigation. Apply the same logic to the slider, blog pages, portfolio, and page footer until every detail is pleasing to the eye

Multiple purposes. Most WordPress themes at BoostifyThemes can be applied for different uses. Regardless of which field you are covering, you can find a right theme from our store.
Excellent customer service.

"Customers are King," as the saying goes. BoostifyThemes team is here to assist consumers at any time. You may also learn more about the purchased items by visiting the BoostifyThemes documentation site.
BoostifyThemes offers the quickest Premium WordPress themes and top WordPress plugins to the WordPress community. The team makes every effort to provide themes that will make your WordPress site work smoothly.
Who are the BoostifyThemes's Themes for?
BoostifyThemes's are extremely flexible when it is suitable for many different fields, whether you seek WordPress themes premium business or blog. They are
Home & Lifestyle

Kids 

Pet

Food Ordering & Delivery 

Travel Tour 

Movie Studio & Filmmakers

Coaching & Online Course  

Architecture & Interior 

Art & Music School 

Sport

Arts & Crafts

Insurance

Real Estate
Buy premium WordPress themes right now!
BoostifyThemes has a wide range of premium WordPress themes and plugins with multiple features, and niches to choose from. So whether you're seeking a blog theme or a fully-featured eCommerce business theme, BoostifyThemes will be one of the best choices for you, especially premium WordPress themes for eCommerce.
To buy our WordPress themes, you can visit BoostifyThemes WordPress themes or go to BoostifyThemes Themeforest.
Explore Our WordPress Premium Themes on Themeforest
The BoostifyThemes team has nearly 50 items sold on Themeforest. All our themes are highly appreciated by Themeforest's professtional staff. Furthermore, many of them get 5-star ratings from Themeforest users. Following are our latest and top themes.Let's explore them right now!
New WordPress premium themes from BoostifyThemes
| WordPress themes | Price ($) |
| --- | --- |
| | |
| | |
| | |
| | |
| | |
Bestselling WordPress premium themes from BoostifyThemes