The HT Movie used to manage movie/tv show database
I.Add new movie
Go to HT Movie in the admin bar area
Click to "Add New" to add a movie, after that, you add title and movie details for each movie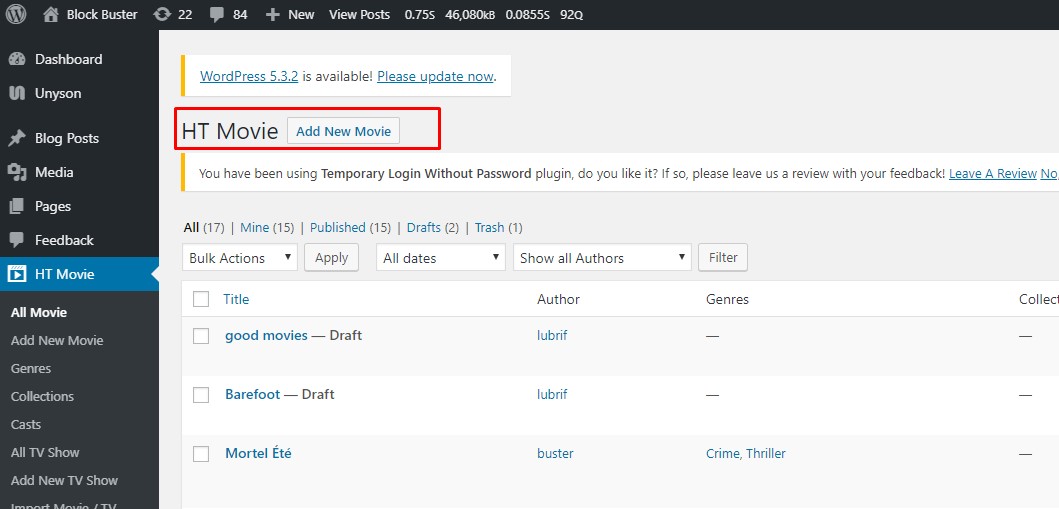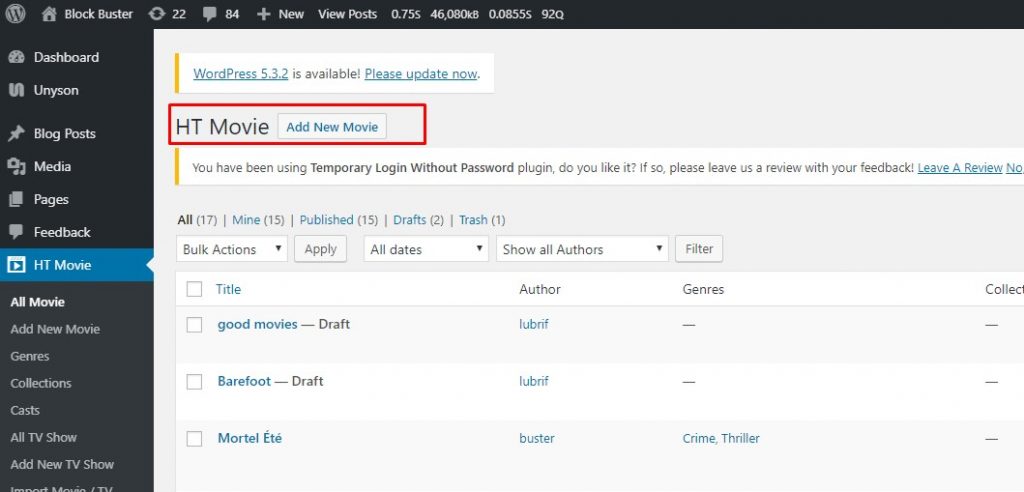 Add Movie Detail
1.Add General Tab
You can fill information for the tagline, overview, director, writer, release date, runtime, production, language, and country.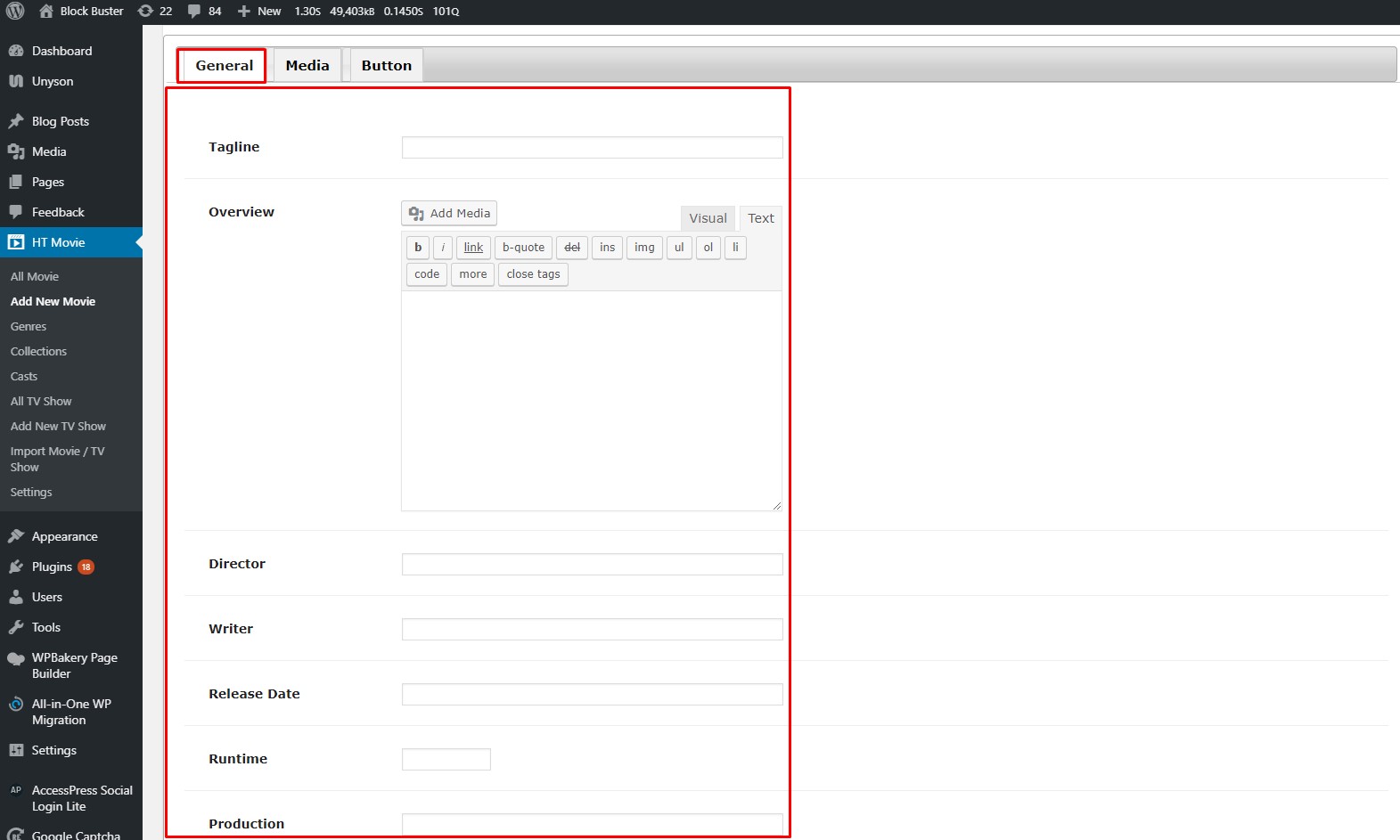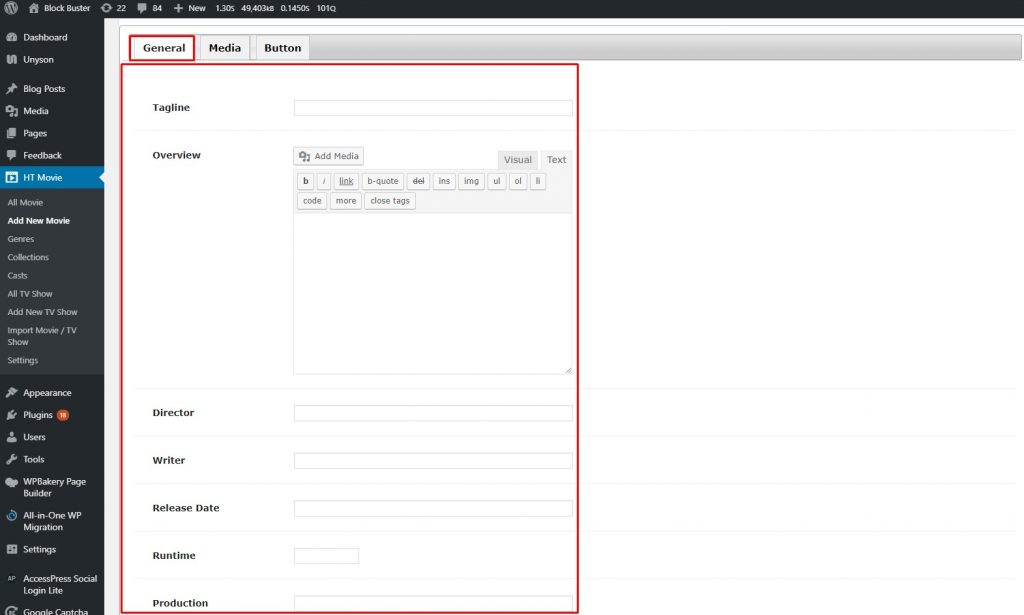 2.Add Media Tab
You can add banner images, gallery images, and URLs for the video.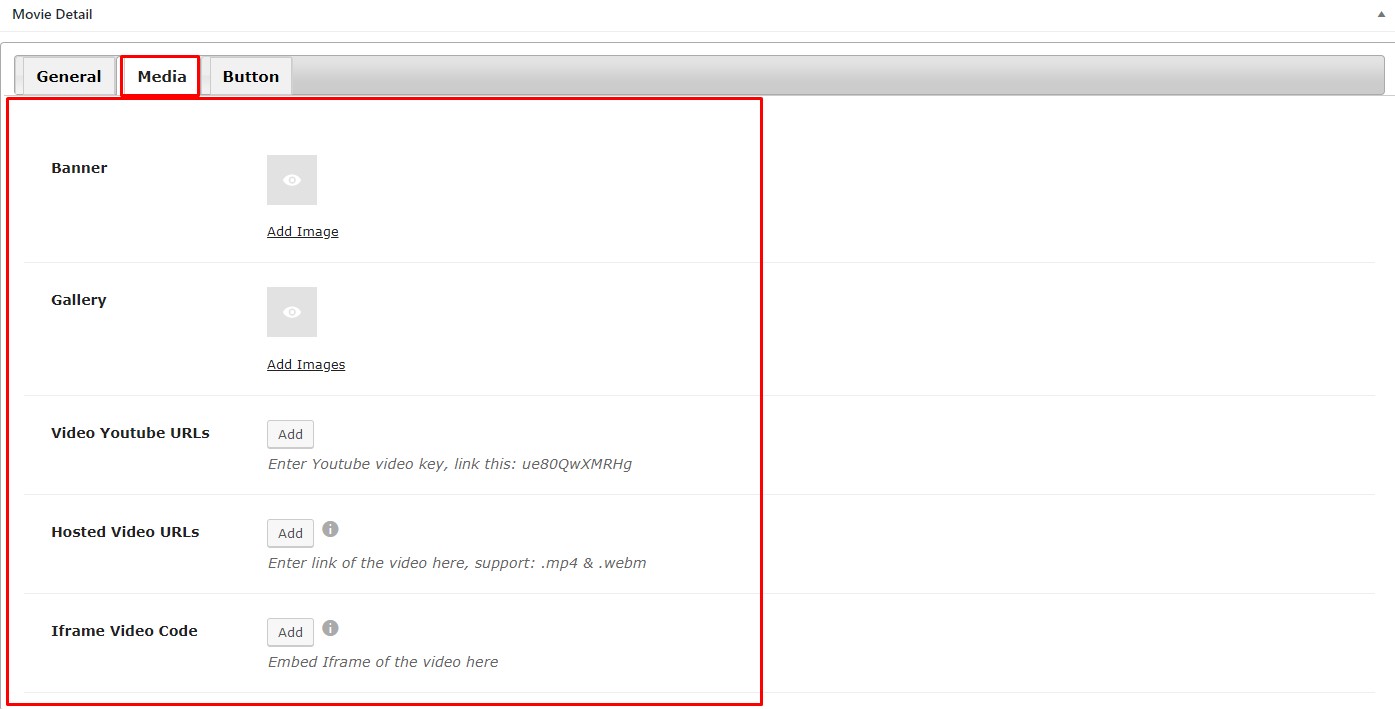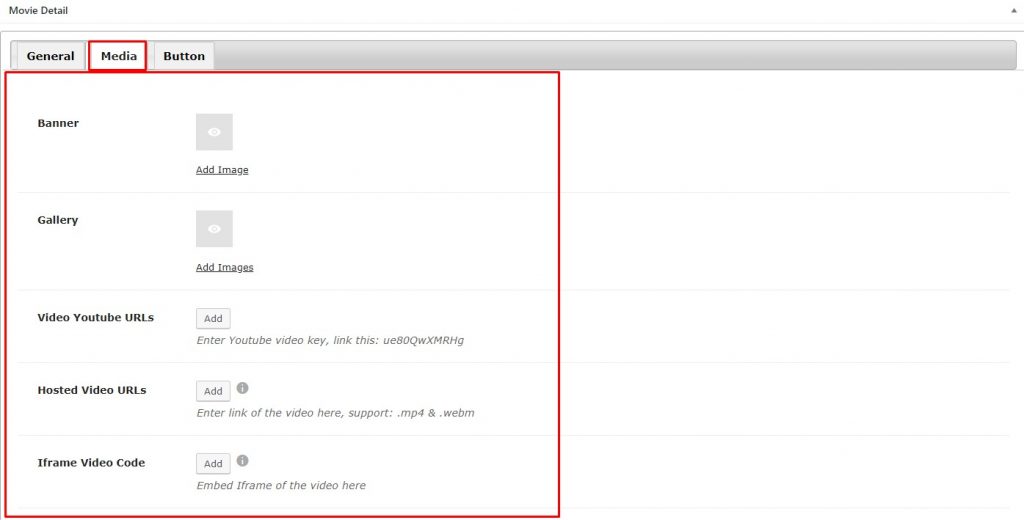 3.Add Button Tab
You can add URL & TEXT for the Button here


4. Add Genres, Collection & Casts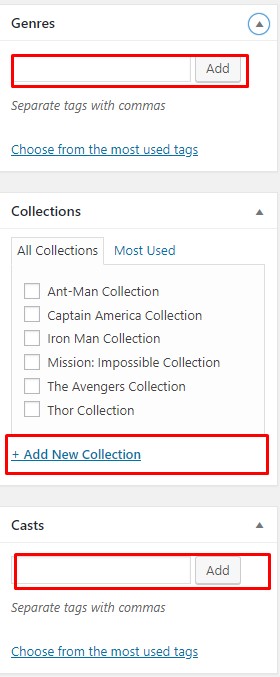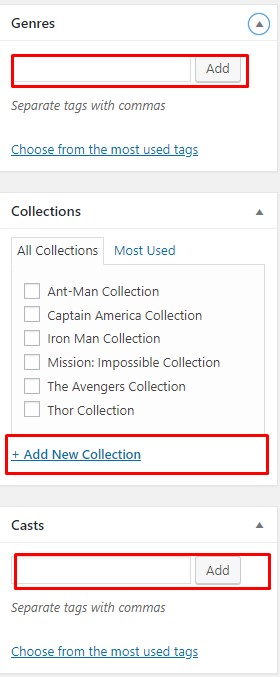 Moreover, you can add feature image for each movie such as:

To add featured image, you can use both the Upload image from your computer or select an image from your media library function.
II. Edit cast information: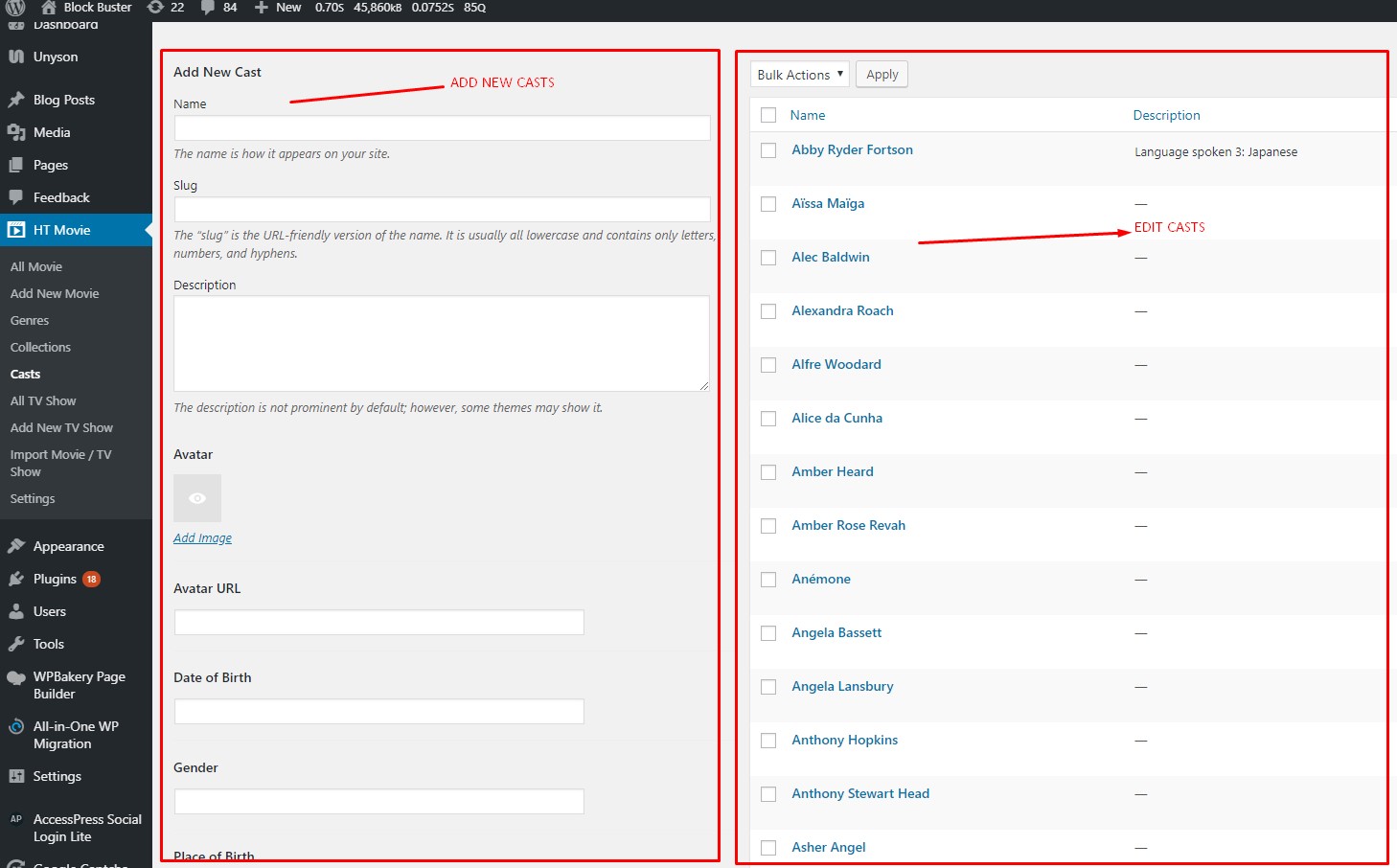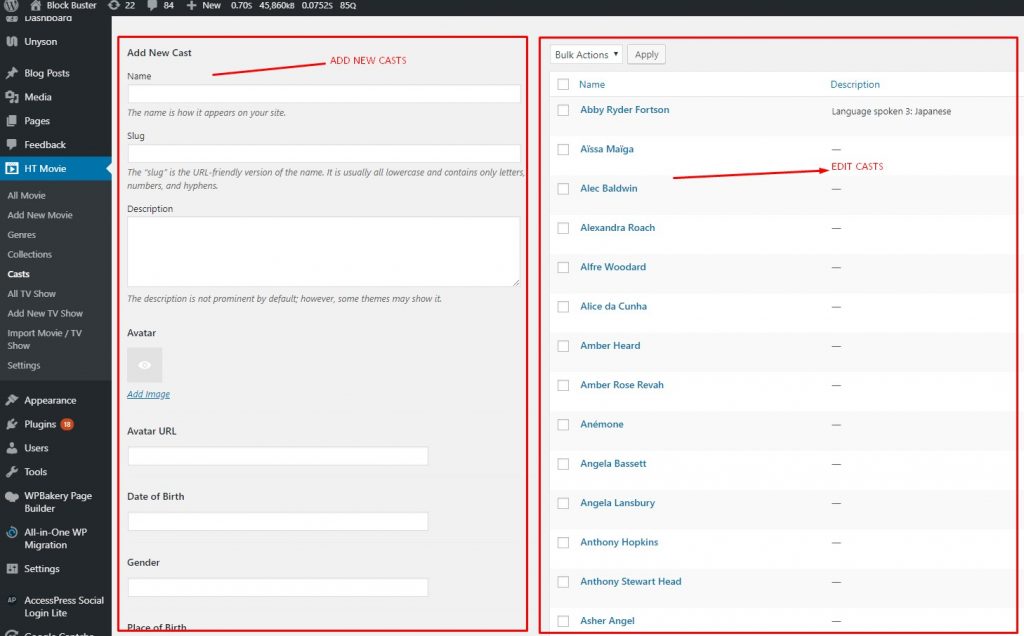 Go to HT Movie in the admin bar area and click Casts
Click to cast item which you want to edit information, you can add or edit the personal information of cast such as name, date of birth, gender, country, avatar…
III. Import Movie / Show
1.To enable import movie/show for one-click please check this setting first:

2. Go to import Movie / TV Shows. Select the type you want to import from TMDB and Enter the name of the films.


When a movie detail shows up, click import to process it.


3. Click OK to finish.