The Envato Market Plugin is an incredibly simple and useful tool for keeping your theme and plugins completely up to date. You can find the plugin and instructions to install it here.
The next step is to visit your WP Dashboard menu and select Envato Market:

Now you need to sync the plugin with your Envato account. You begin this process by obtaining your Envato API Token. Click on the highlighted 'generate a personal token' link.

This should lead you directly to Envato's 'Create a token' page. However, if you are not already logged in to your Envato account, you will need to do so before being redirected to this page: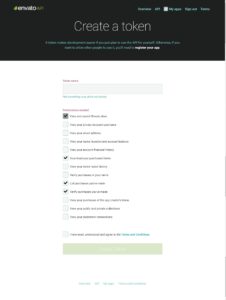 Once there you need to give your token a name. Read the list of permission requests beneath; the default ticks are necessary for the plugin to work. Tick the others you agree with. Once you have agreed to the terms and conditions you can click the 'Create Token' button.
When you are redirected to the green 'Success!' screen make sure that you copy and paste your token. Envato do not keep a copy of it. You will need to go through the process again to generate another.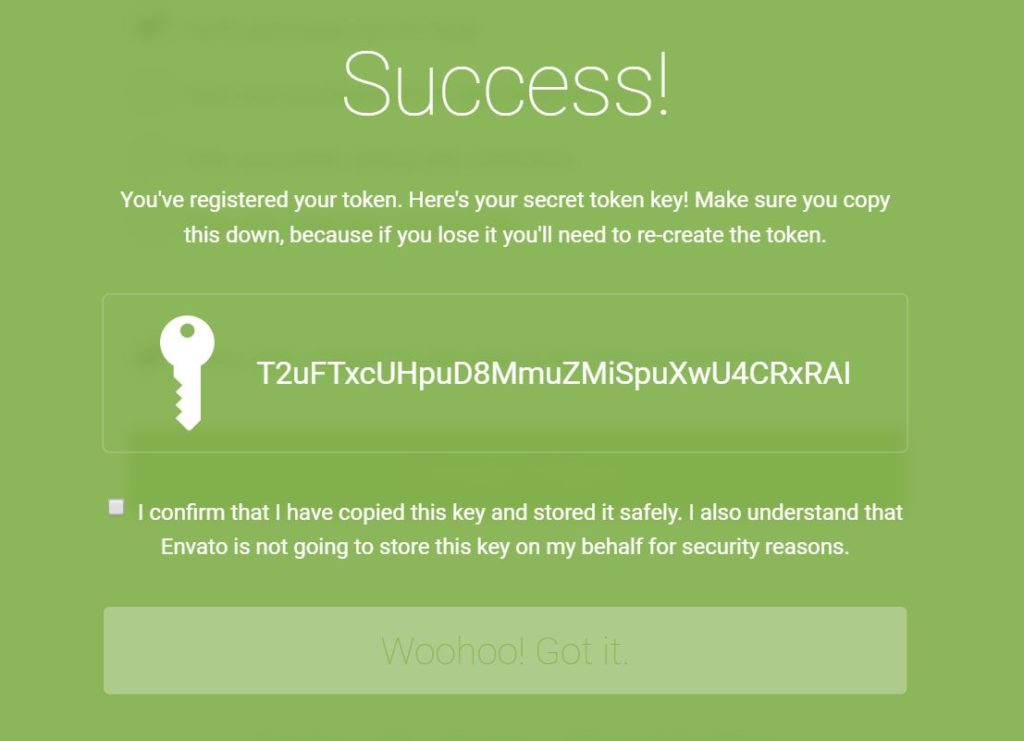 Next, go back to the Envato Market section of your WordPress dashboard and paste the token code into the Token field. You then click 'Save Changes'. If you see the error message below, try going back a step, re-enter the code and it should work just fine.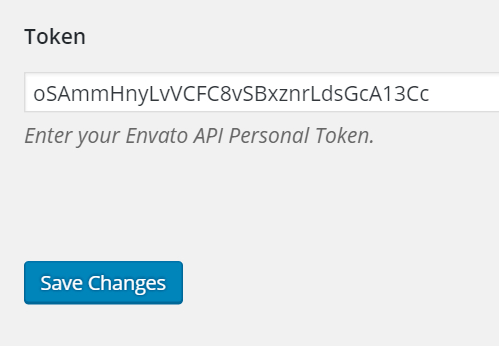 Updating your theme and plugins
You should now see tabs at the bottom of your Envato Market landing page which display all of your Envato items.
If there is an update ready for your theme or any plugins, you will see an orange 'Update Available' notice over the display.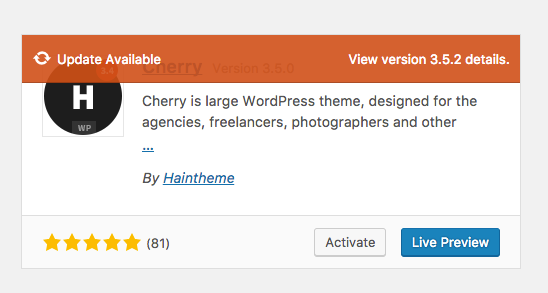 To update, just click the 'Update Available' link and the process will begin automatically. If it is taking too long to update, refresh and try again. Once the item is updated the display in your Envato Market page will show a green 'Updated!' notice.