How to edit single tour layout?
Navigate to: Single Layout / All Layouts / Single Tour / Edit with Elementor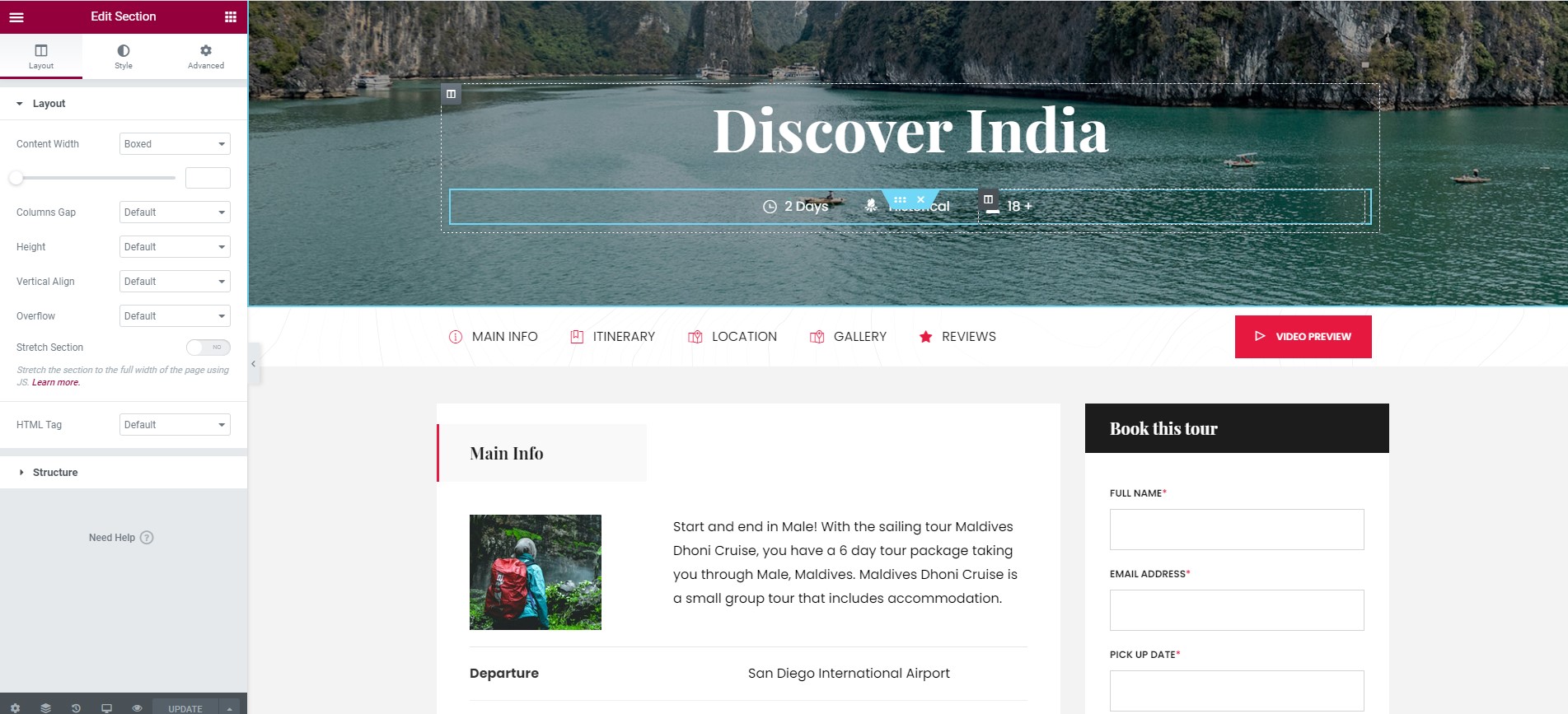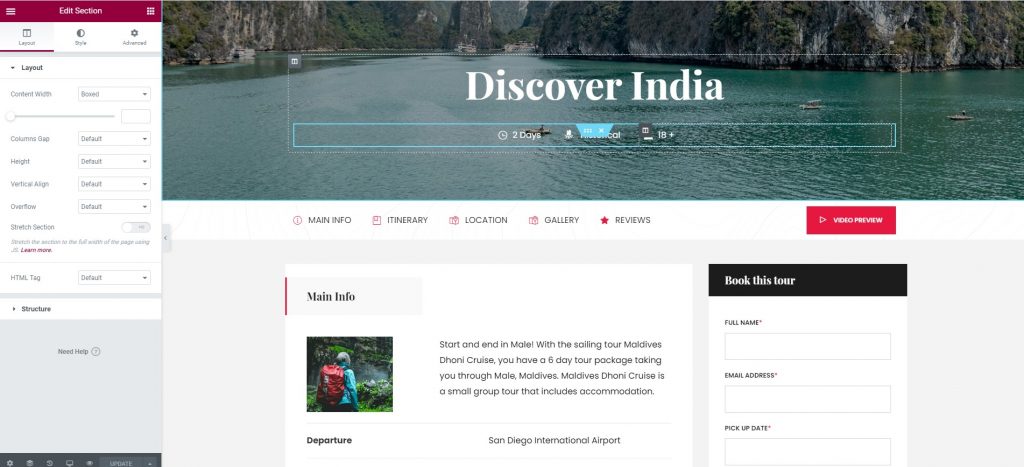 This single tour template will be used for all single tour pages, so you need to edit this template then it will apply to all single tour.
You can check our demo video here:
https://www.loom.com/share/c7d745facd9a4b59b21d8361a59b06be
How to change the meta field?
If you want to change the value of Meta Field to another value to show in Tour single page, you need:
Step 1: Navigate to: Custom Field > Field Group > Tour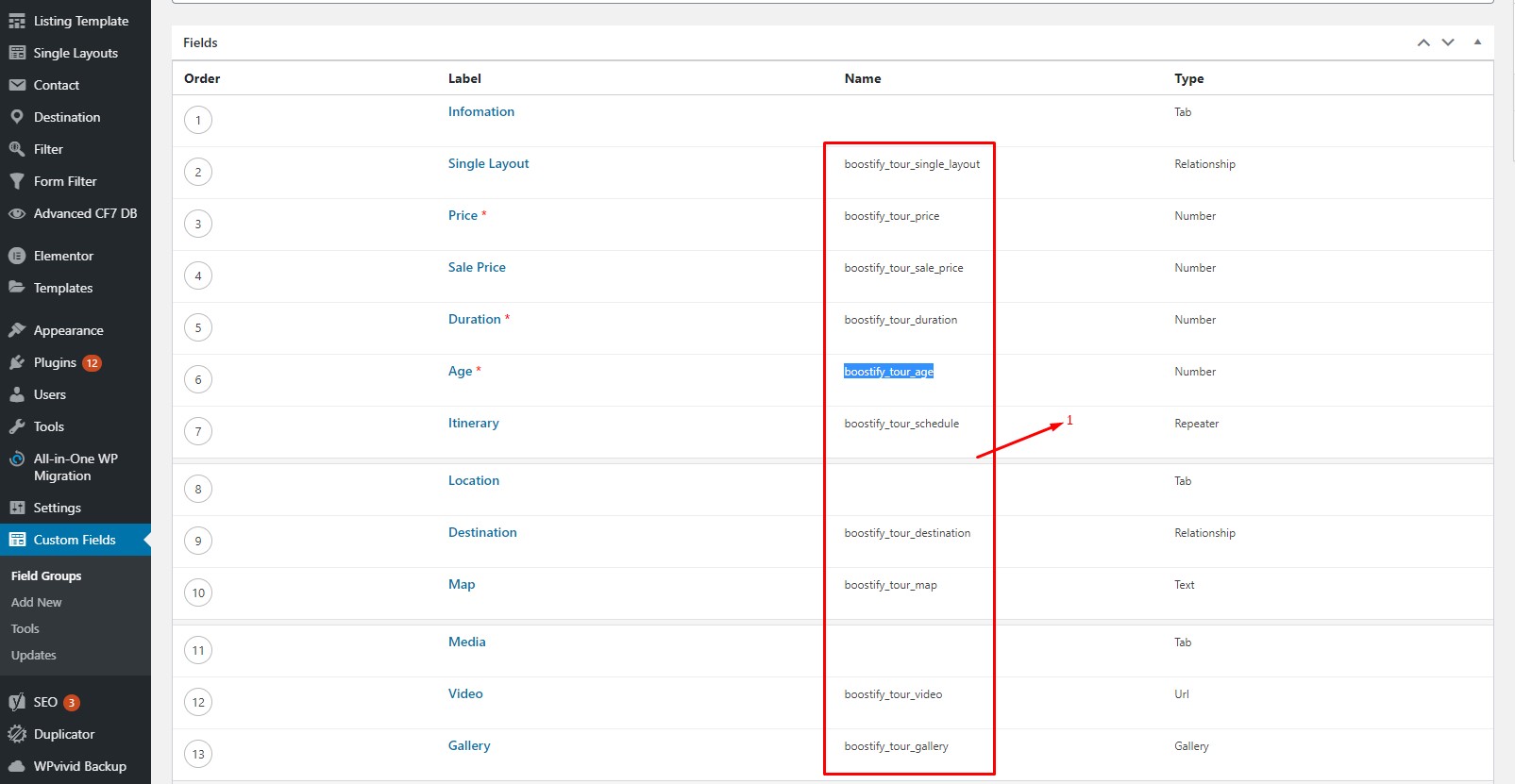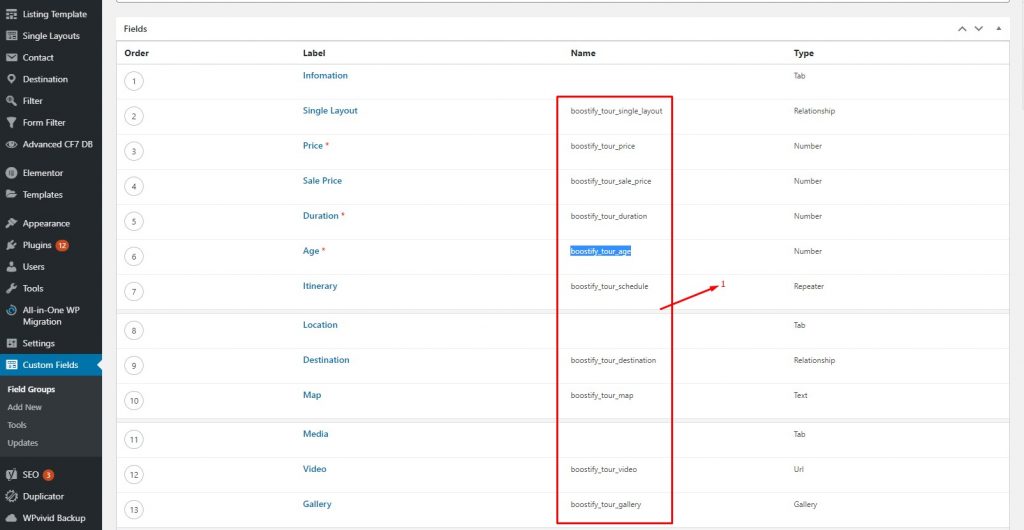 Step 2: Copy the shortcode below NAME section.
Step 3: Paste the shortcode into the Meta Field box and save to see the changes.