Do you want your product page have an attractive appearance like this: https://boostify-ecom.myshopify.com/products/samsung-galaxy-s22-8k-camera-video-s-pen-pro
You want to sell more products at this time. You want to increase revenues, decrease inventory, and increase sales. It's not too difficult if you use Bundle. Put yourself in the customers' shoes. You want to buy some products, but you have a limited budget. Or perhaps you want to find some products but don't know where to begin. Using Bundle will help customers easily get suggested and discounted products. The conversion rate will be pushed.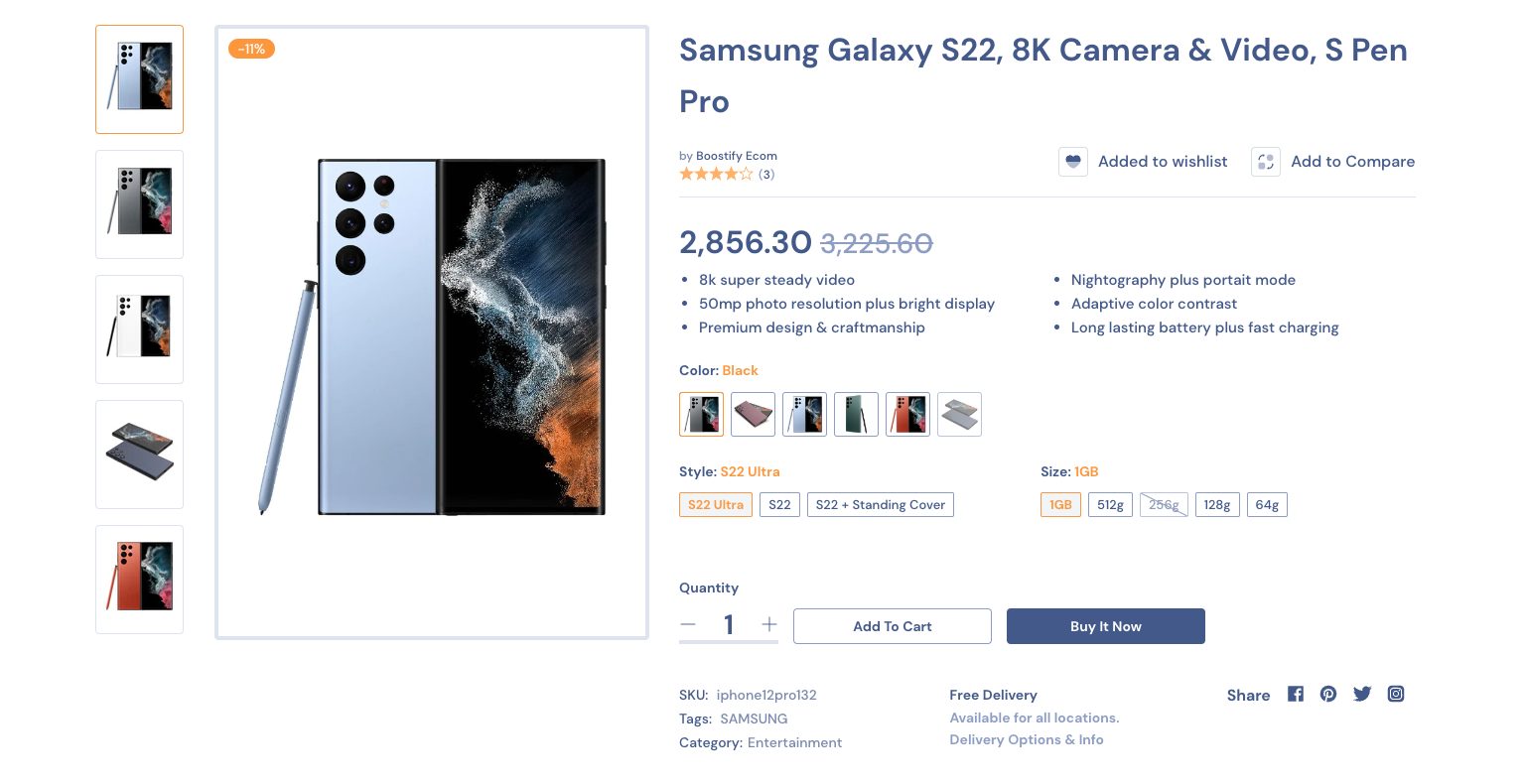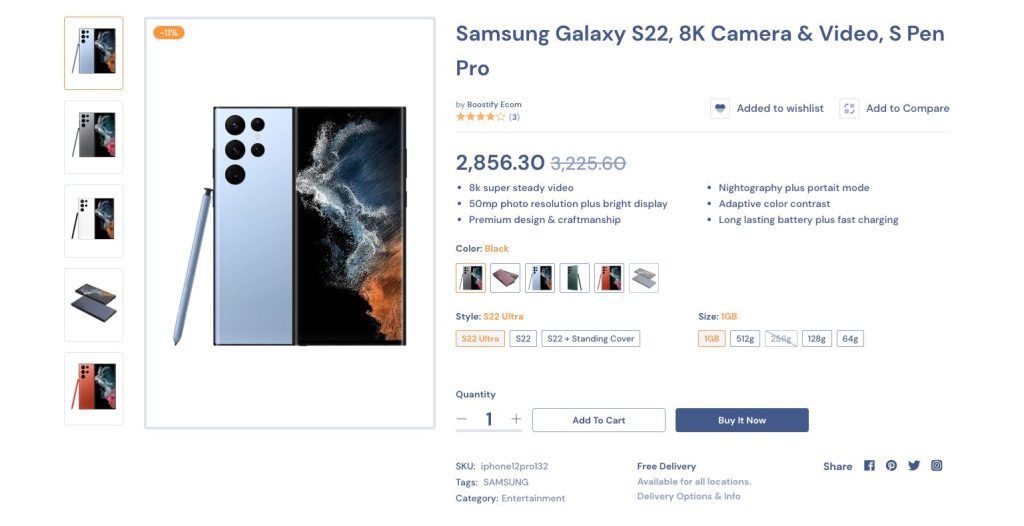 Important notes before create Bundle:

– If your Main Products is sold out, the Bundle WILL NOT show although you have followed all steps correctly.

– If the Products in package is sold out, they will be hidden automatically from the Bundle.
Step 1: Add block Frequently Bought Together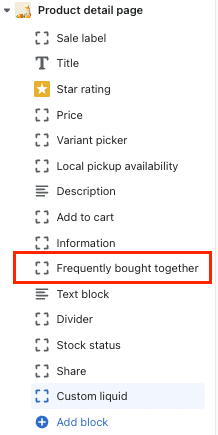 Step 2: Create a Menu
From Shopify Admin > Online store > Navigation > Add Menu.
Enter a random name for the Title. However, you have to copy the handle link of the main product (the product has a package) and paste it onto the handle of this Menu.
Add Menu Items > Enter the name of the product that will be on the package > Enter the link that is linked to the product.
Save
Copy the URL handle of the product and paste it into the handle of the menu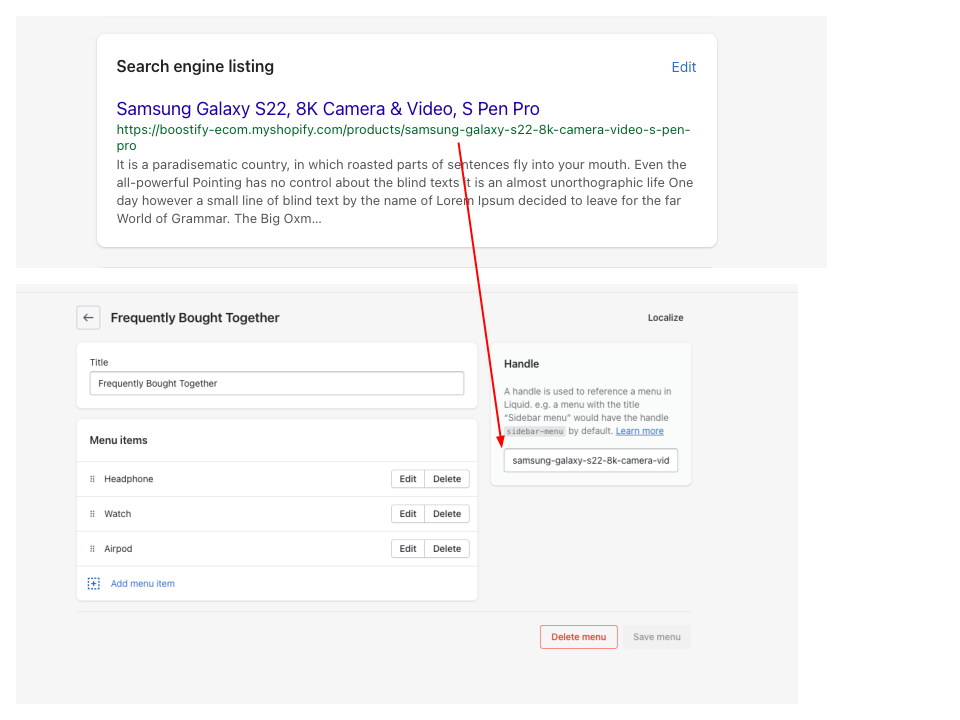 Step 3: Add tags for the main product
Back to Shopify Admin > Products > Search and Edit main product > Navigate to Tags > Enter "fbt@main product handle" (for example fbt@samsung-galaxy-s22-8k-camera-video-s-pen-pro).