List of informational post related to the brands, products, etc.
Go to Customize > Choose Default blog> Blogs
Merchants can add any section that is listed in Theme sections. Nevertheless, there is a section designed specifically for the blog page.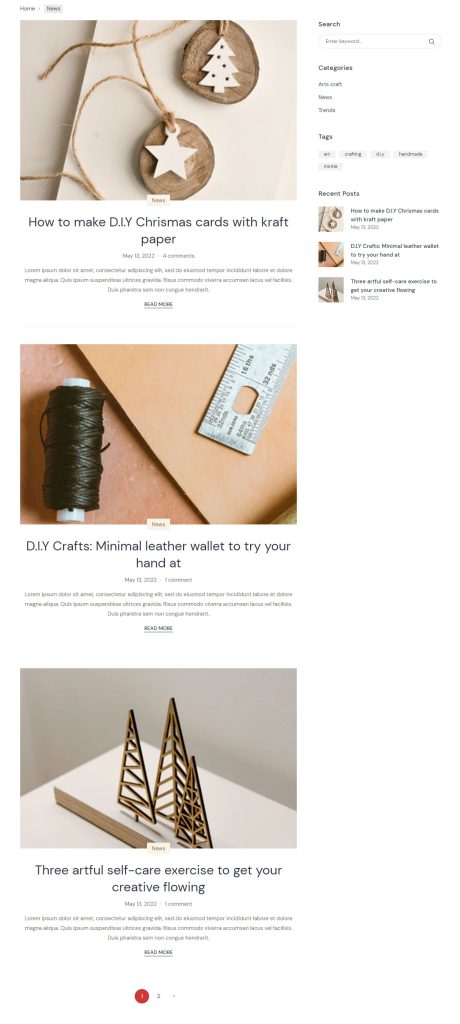 No sidebar and its positions.
Change the layout and the number of posts to show per page and per row.
Sidebar blog
There are 3 options with sidebar: No sidebar, sidebar left and sidebar right

You can move block element position in sidebar or remove it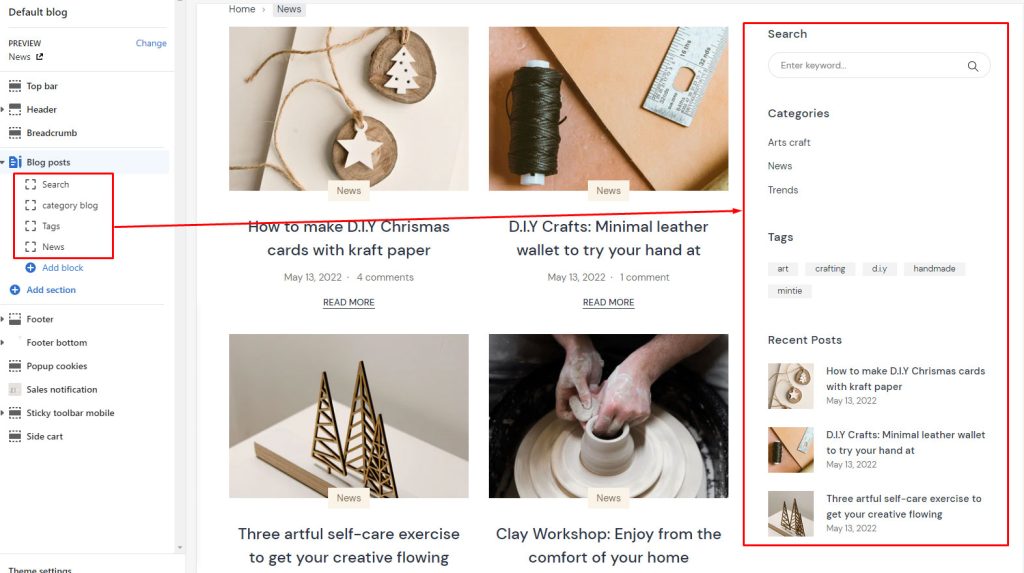 You can enable/disable the title, date… of the blog