Appears and features the store's logo navigation, search and cart icon on top of every page.
Merchants can freely add their logo image and decide which menu to show to their customers in this section.


Logo
Merchants add the custom logo of their store or simply their store name. The recommended format is png with a transparent background or SVG
Steps

1. In the theme editor (Customize), click Header

2. Select image under Logo

3. Save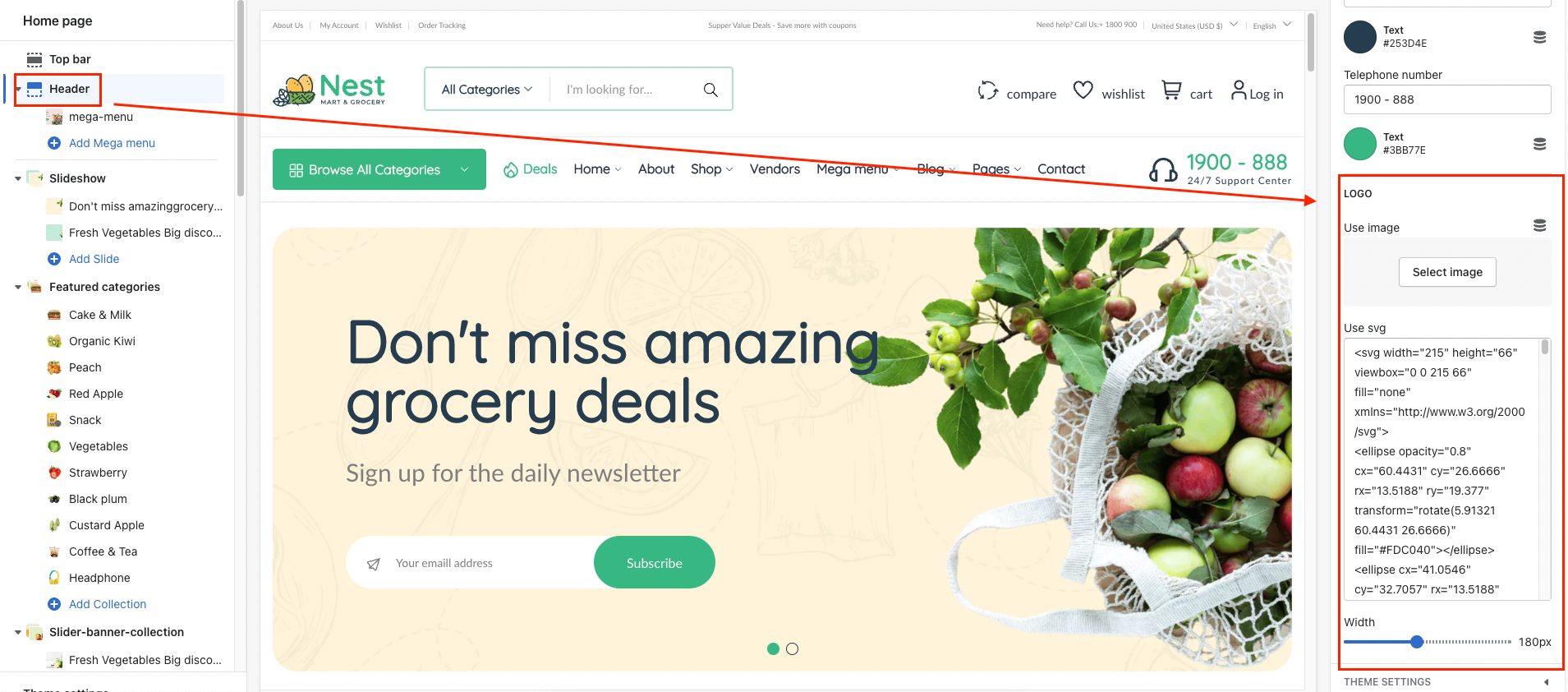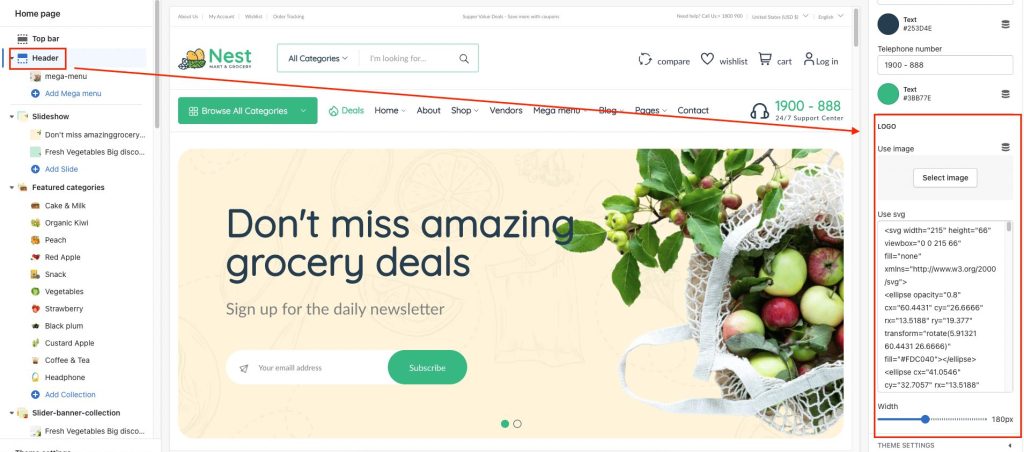 Resize the logo image by increasing or decreasing the width.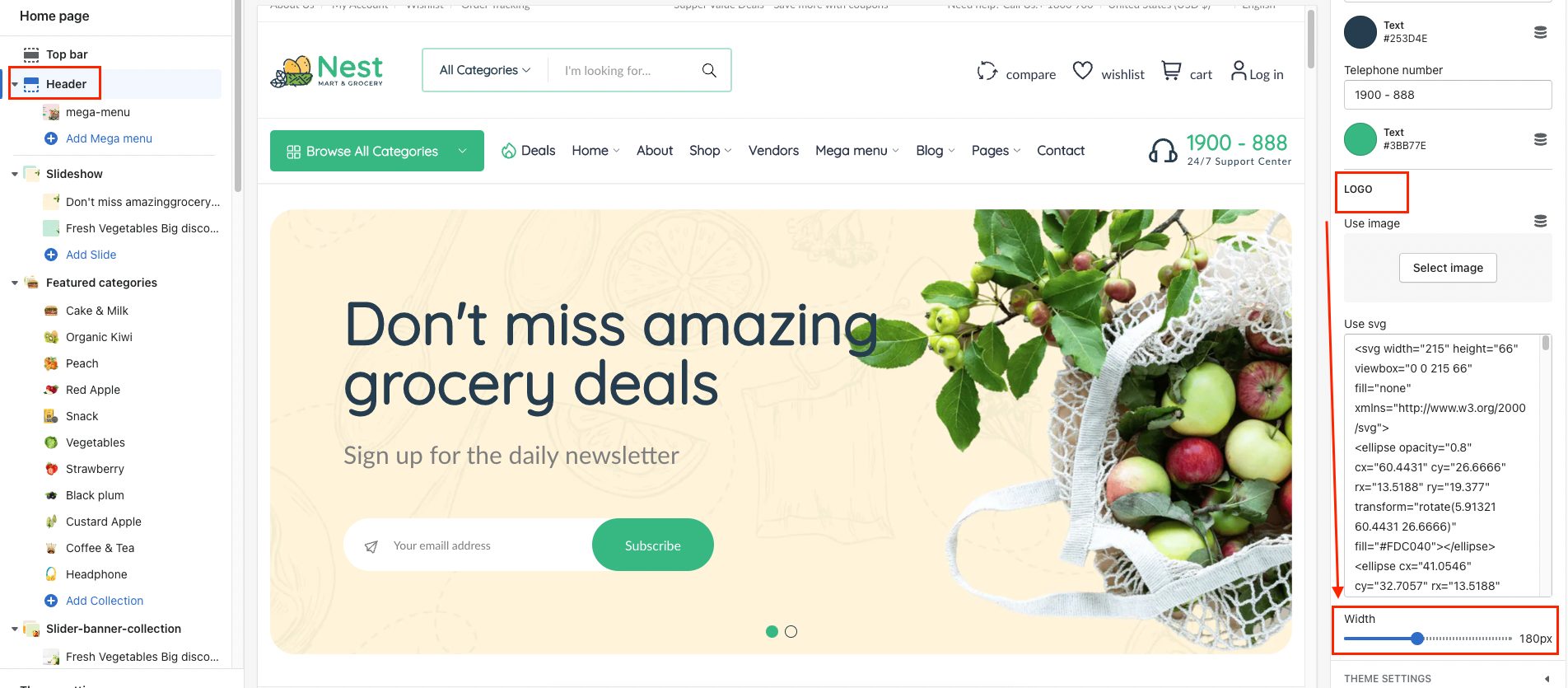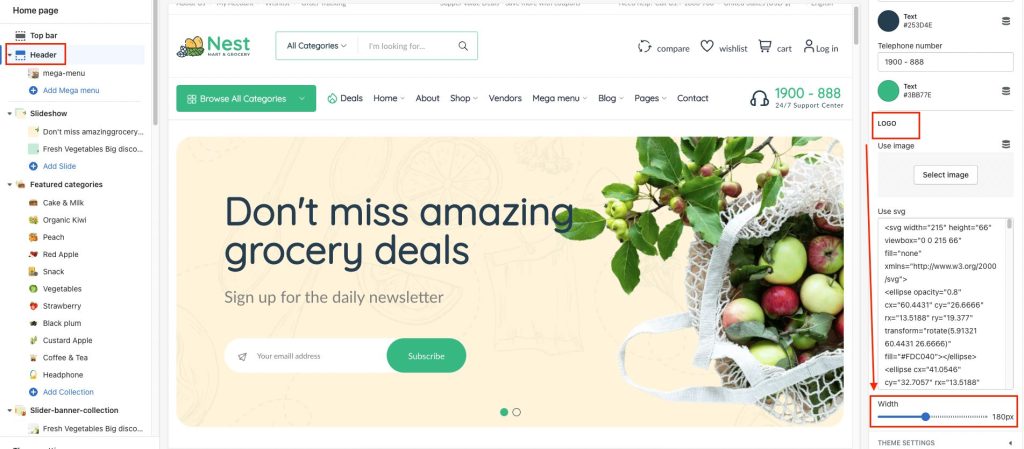 Design